David Solomon
Chairman and CEO
Goldman Sachs
.…on tapping young talent in Dallas for its $500M+ campus being built north of dowtown, via the Dallas Morning News.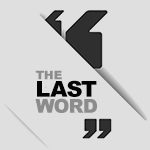 Solomon spoke with AT&T CEO John Stankey Wednesday at the annual meeting of the Dallas Citizens Council.
Addressing an audience of around 800 at the American Airlines Center, Solomon talked about the $500 million-plus, 900,000-square-foot employment center his firm is building north of downtown Dallas—part of a planned 11-acre project from Dallas' Hunt Realty. And more importantly, he spoke about the North Texans he hopes to attract to it.
"We have over 4,000 people in Dallas," Solomon told the crowd of about 800 people, according to the DMN's Steve Brown. "Obviously all of us at Goldman Sachs are very excited about what we have going on in Dallas and what the future holds for us in this great city."
Why did Goldman choose Big D for the center? "It's primarily about organic growth here. It's primarily about hiring young people here. It's about hiring engineers here—about hiring all sorts of people across all of our businesses."
"One of the things that makes Texas so incredible is you have an incredible secondary education system here, both public and private," Solomon said, according to the DMN. "It creates an enormous pipeline of talented young individuals. People come down here to go to school, and they actually want to stay."
"Our strategy has always been to find places where we can build the culture of the firm and bring people together," Solomon added. "That's why we continue to expand our footprint."
For more of who said what about all things North Texas, check out Every Last Word.

Get on the list.
Dallas Innovates, every day.
Sign up to keep your eye on what's new and next in Dallas-Fort Worth, every day.