"I was built for this. My father did it, my grandfather did it."
Reggie Spraggins
Body Shop Team Leader
General Motors Arlington Assembly Plant
.…on being part of a GM multi-generation family.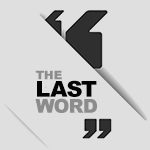 Last month, the General Motors Arlington Assembly plant set a 70-year monthly production record in March by producing more than 34,000 vehicles. Now a worker at the plant is featured in a company video campaign called "Earn a Living. Make a Life."
The spot shows both the work and private lives of four GM workers across the country. We see Spraggins working on the line at Arlington Assembly's body shop, and then see him as a "grill master" doing his back yard best for family and friends.
"I was made to be a great GM worker," Spraggins said in a statement about his multi-generation GM heritage. "That's why I'm so good at it."
"I first started working for General Motors in 1995," he adds in the video. "What I like most about my job is the opportunity to grow, and always being able to do something new."
He's also good at grilling, as the video shows. "My wife loves veggies," he says. "I'm more of a meat guy,"
The four videos play as a representation of the 50,000 GM workers—including 5,600 at the Arlington plant—who are giving their best both at work and in their lives away from it. You can see the videos here.
For more of who said what about all things North Texas, check out Every Last Word.

Get on the list.
Dallas Innovates, every day.
Sign up to keep your eye on what's new and next in Dallas-Fort Worth, every day.