"Until a machine has something it wants to tell us, it won't be making art."
Pindar Van Arman
Artist and Roboticist
.…on the present and future of AI art, via YouTube.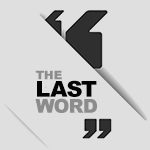 Van Arman is a Fort Worth-based artist and roboticist who's developed robots that "use deep learning neural networks, artificial intelligence, feedback loops, and computational creativity to make a surprising amount of independent aesthetic decisions."
"My machines have grown beyond being simple assistants and are now effectively augmenting my own creativity, as well as having creativity of their own," he writes in a statement on his website.
But Van Arman insists that he is the artist—not his robots.
In a video he posted on YouTube, Teaching a Robot to Paint Like a Child, he struggles to make his robots paint like his young daughter, and decides that she's actually better at it.
Van Arman shows a work of art in his studio. "Did my machine make this piece of art? Absolutely not, I'm the artist. But it made every single aesthetic decision, and it made every single brushstroke in this painting."
The difference between being creative and being an artist
"There's this big question," Van Arman says in the video. "Can robots and machines be creative? Can they be artists? I think they're very different things."
"Art uses a lot of creativity, but art is one person communicating with another person. Until a machine has something it wants to tell us, it won't be making art. Because otherwise it's just just creating without a message."
As new AI breakthroughs like ChatGPT continue to push artificial intelligence forward, Van Arman is continuing to work with robots to advance their creative capabilities.
"For me, creative AI is not one single God algorithm," he says in the video. "It's smashing as many algorithms as you can together, let them fight for the outcomes. And you get these, like, ridiculously creative results."
Looking into the future
Speaking recently with KERA's Elizabeth Myong, Van Arman mused on the future of art, and said that in a decade or two, "we might be joined by AI artists."
"But I'm not sure AI artists will appeal to humans, because I don't know if I care that much about what it is to be an AI in the universe," Van Arman told Myong. "There might be some AI art that I relate to like, 'Ah, this AI really gets it.'"
"But I still think I'll continue to love human artists that talk to my condition, my experience, and what we're doing on this planet."
For more of who said what about all things North Texas, check out Every Last Word.

Get on the list.
Dallas Innovates, every day.
Sign up to keep your eye on what's new and next in Dallas-Fort Worth, every day.