"If you're in Boston or New York, chances are you're going to be eating a 3,000-mile salad."
Eddy Badrina
CEO
Eden Green Technology
.…on relieving supply and distribution problems within the multibillion-dollar leafy greens industry with vertical growing technology and location.
Leafy greens is a multibillion-dollar industry. But before lettuce can get into salads across the U.S., it has to navigate coast-to-coast supply chain and distribution issues, says Badrina, whose Cleburne-based ag-tech startup opened a new, two-acre vertical greenhouse in September as part of a planned $47 million vertical farm.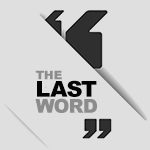 "90% of the lettuce that's consumed domestically comes from two spots: Yuma, Arizona, and Salinas Valley California," Badrina says in a video on Eden Green's website. "One is a literal desert and the other one might as well be a desert because of all the water restrictions."
The 3,000-mile salad is "environmentally and financially unsustainable," Badrina adds. "We've got to fix that problem. And that's where Eden Green comes in."
To offer a more sustainable and localized alternative, Eden Green grows leafy greens vertically and hydroponically inside its greenhouses, using 99% less land and 98% less water than an equivalent yield on a soil-based farm. Its newest vertical greenhouses in Cleburne will be able to grow 1.8 million pounds of produce annually in just 62,500 square feet of growing space, the company says. 
Hydroponic vine systems, sunlight, and mobile, patented LED light bars help Eden Green maximize the growth of its spinach, butterhead lettuce, arugula, romaine lettuce, and red oak and green oak leaf lettuce. Its greenhouses are close to a number of distribution centers, enabling Eden Green to deliver produce to stores "in as little as 48 hours."
South African brothers founded Eden Green after witnessing hunger
The founders of Eden Green are South African brothers Eugene and Jacques van Buuren, who serve as the company's CTO and COO.
They were inspired to found their company after witnessing something In their home country—an annual event for orphans where candy was given out. They noticed that one boy kept sticking candy in his pockets but not eating any himself.
"I asked a teacher why is this boy just collecting food?'" Eugene van Buuren says in the video. "And she told me he was collecting food for his 3-year-old sister, because it was her day to eat. And at that moment, I knew we had to make a difference. We had to do something to help this."
The two engineers set out to do something through technology that could one day change the world—eventually establishing Eden Green's Cleburne campus south of Fort Worth in 2017.
Their efforts have gained national exposure, including an in-depth profile this month in Produce Grower.
'Everything is automated'
"Everything is automated in the greenhouse," Jacques van Buuren says in the video. "The system's been designed to take away risk. We take away the food mile because we're agnostic to climate conditions, which is a big thing."
The founders' ultimate goal?
"It's a matter of putting these out to the world and do multiples up," van Buuren said.
For more of who said what about all things North Texas, check out Every Last Word.

Get on the list.
Dallas Innovates, every day.
Sign up to keep your eye on what's new and next in Dallas-Fort Worth, every day.