"I want to encourage more students to get their hands dirty and try to solve these real-world problems."
Dr. Kangkook Jee
Assistant Professor of Computer Science
UT Dallas
.…on a team from UTD placing fourth in the NSA's Codebreaker Challenge.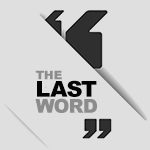 A team of UT Dallas students placed fourth in the U.S. in the 2022 National Security Agency (NSA) Codebreaker Challenge, which tasked college students with solving a fictional ransomware attack. The semester-long competition saw 141 UT Dallas students take part, battling more than 5,000 students from 600 academic institutions across the nation. "We hope to have more students in the next challenge," Dr. Jee said in a statement.
Now another UTD team is making its mark, by becoming one of 13 nationally and two in Texas to advance to the final round of the U.S. Department of Energy's Collegiate Wind Competition. UTD's 40-member team will present its designs for a turbine and hypothetical offshore wind farm—plus a community education and outreach plan—to a panel of judges next month in Boulder, Colorado.
Fernando Harmjanz, an electrical engineering senior and electrical engineering team lead, said working on the Wind Competition has challenged students to put concepts into practical application.
"Participating in the competition and working with such foreign and often complex concepts has trained us to be able to find the answers to questions like 'What does this do?' and 'Why does something work like that?'" Harmjanz said in a statement. "It's opened our eyes to the real beauty of electrical engineering and wind energy."
Crunching numbers creatively in national math challenge
Take codebreaking and wind energy and add one more competition on for size: A UT Dallas undergraduate students ranked among the top 10% in the 83rd annual William Lowell Putnam Mathematical Competition, finishing No. 32 in a field of 456 college squads. 
The Putnam competition began in 1938 and is administered by the Mathematical Association of America. And for the 3,400 students taking part in the December challenge, it was a tough nut to crack. With 12 of the most challenging mathematics competitions in the world. With 12 "proof-based" problems that must be solved in just six hours, it's known as one of the world's most difficult mathematics competitions.
"Even for a professional research mathematician, these problems can be very challenging," said Dr. Nathan Williams, assistant professor of mathematical sciences in UTD's School of Natural Sciences and Mathematics. "It's not like you just reach some point in your career and are able to suddenly solve them. Not even close."
UT Dallas has participated in the Putnam competition nearly every year since 2006. Its best finish? 2016, when its team took 18th place. 
Dr. Vladimir Dragovic, professor and head of mathematical sciences, believes the UT Dallas Putnam Club is giving students a valuable training ground for their future careers.
"Mathematics education isn't just about numbers and equations," Dragovic said in a statement. "It's about problem-solving, critical thinking, and logical reasoning. It teaches us to analyze and interpret data, make informed decisions, and navigate the world with confidence and clarity."
For more of who said what about all things North Texas, check out Every Last Word.

Get on the list.
Dallas Innovates, every day.
Sign up to keep your eye on what's new and next in Dallas-Fort Worth, every day.