"Klyde Warren Park is an iconic and innovative green space that has become our city's town square."
Eric Johnson
Mayor
City of Dallas
.…on lighting the "Mayor's Tree" this Saturday at a Klyde Warren Park.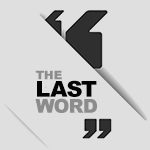 When Dallas gathers for an iconic celebration, all signs, cars, and footsteps head more and more to Klyde Warren Park, the deck park on the northern edge of downtown. And this Saturday, more than 20,000 people are expected for the lighting of its iconic Christmas tree.
One difference this year: the tree has a new name. The park has dubbed it "The Mayor's Tree," and this year it will be lit by Mayor Johnson along with a certain man with a white beard, ample belly, and red-trimmed suit (okay, Santa).
"I'm thrilled to join thousands of Dallas families to spread holiday cheer to all of our communities and to make the lighting of The Mayor's Tree a great annual tradition in our city," Johnson said in a statement.
48 feet tall, with 37,520 lights
"The Mayor's Tree" is 48 feet tall, weighs nearly 5,000 pounds, and will sparkle with 37,520 multi-colored LED lights and 3,836 ornaments. It will stand on the south end of Hart Boulevard—the park's main pedestrian thoroughfare— through January 9.
Saturday's event runs from 3 p.m. to 6 p.m. It will feature photos with Santa, story time with Mrs. Claus, and face painting, games, and crafts for children. The event will cap off with a live holiday show featuring Frosty and Rudolph and the second act of "The Nutcracker" performed by the award-winning dancers at The Dallas Conservatory. It all leads up to the tree lighting.
"We couldn't be more excited to have the mayor of Dallas join us in this meaningful way," Klyde Warren Park President Kit Sawers said. "As we continue to celebrate the park's 10th anniversary, his support is the icing on the cake for what has been one of the most memorable years in our history."
As we move deeper into the holiday season, the park plans to offer other activities including: weekly free photos with Santa, twice daily performances of seasonal music at the new Nancy Best Fountain, holiday movies, gift markets, and sunset menorah lightings throughout Hanukkah.
All of the park's holiday programs are free and open to the public. You can learn more by going here. 
For more of who said what about all things North Texas, check out Every Last Word.

Get on the list.
Dallas Innovates, every day.
Sign up to keep your eye on what's new and next in Dallas-Fort Worth, every day.