Ben Lamm
Founder and CEO 
Colossal Biosciences
.…on his company's fueling an answer on the TV show "Jeopardy," via Twitter.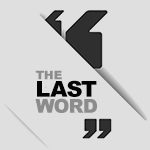 In August, Colossal Biosciences announced it is working to "de-extinct" the Tasmanian tiger with the help of an Australian university and "marsupial biobanking."
It didn't take long for the TV show "Jeopardy" to notice—and work it into an answer.
Colossal isn't trying to restore the Tasmanian tiger just because it's a cool thing to do. The company says returning the predator to the wild could potentially help restore badly damaged ecosystems in Australia and Tasmania.
"We're thrilled to be collaborating with Andrew Pask and the University of Melbourne to restore this amazing animal to Earth, while also further developing gestational and genetic rescue technologies for future marsupial conservation efforts," Lamm said in August.
"With our planet's biodiversity at risk, we'll continue to contribute scientific resources to preserving the species and ecosystems necessary to sustain life," he added.
The Tasmanian tiger effort follows Colossal's earlier announced de-extinction effort—bringing back the woolly mammoth to the Siberian tundra via a mammoth-elephant hybrid project. 
For more on what's new and next in North Texas, check out Every Last Word.

Get on the list.
Dallas Innovates, every day.
Sign up to keep your eye on what's new and next in Dallas-Fort Worth, every day.