Ken Hersh
President and CEO
George W. Bush Presidential Library
…on listening to early warning signs, via the Dallas Morning News.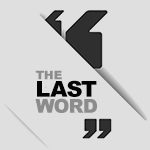 Earlier his month, it was announced that Hersh will receive the Bush center's prestigious 2023 H. Neil Mallon Award, presented annually to individuals who have "excelled in promoting the international aspects and strengths of North Texas." 
But he's become even more known lately for a memoir he just published: "The Fastest Tortoise: Winning in Industries I Knew Nothing About—A Life Spent Figuring It Out." Released in late March, it topped Amazon's investment, leadership, and management list before it even became available. 
"I'm glad that people have been able to take some things away from it and apply it to their experiences," Hersh told the Dallas Morning News. 
Hersh's "ism" about not ignoring (metaphorical) yellow lights is one of his biggest pieces of advice.
"Whether it's with deals, relationships, or situations, heed those early warning signs," he told the DMN. "It may be something really small that seems trivial and kinda makes you cringe. It's better to deal with it then, because those things tend to come back in bigger ways later on."
You can read more about Hersh's advice on optimism, "feeding the ducks while they're quacking," and more in DMN's article here.
For more of who said what about all things North Texas, check out Every Last Word.

Get on the list.
Dallas Innovates, every day.
Sign up to keep your eye on what's new and next in Dallas-Fort Worth, every day.