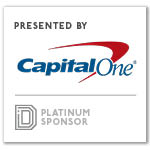 Growing exponentially in its eight-year history, the Plano Mayor's Summer Internship Program is helping build the workforce of the future by connecting Plano high school students with companies and nonprofits for paid summer internships.
What started with 32 students in 2014 under the leadership of then-Mayor Harry LaRosiliere grew to 400 student applicants in 2021 as the Plano Mayor's Summer Internship Program (PMSIP) continued with new Plano Mayor John Muns. He replaced LaRosiliere, who reached his term limit.
"It's pretty exceptional that our high school interns gained professional experience in a variety of exciting fields, from manufacturing, tech and aviation, to insurance, health care and the nonprofit sector," said Muns. "Workforce development is an integral part of Plano's bustling business community, and the Plano Mayor's Summer Internship Program is a unique and direct way to tap into the talent that Plano ISD is producing. I'm so grateful to Capital One and all the organizations that dug deep and took these students under their wings this summer."
Capital One, which employs more than 5,000 associates at its Plano corporate campus, has been a presenting sponsor of the PMSIP since the beginning.
"Capital One is a proud founding partner of the Plano Mayor's Summer Internship Program, which works to ensure that our region remains future-ready," said Sanjiv Yajnik, President, Financial Services of Capital One. "The entire DFW metroplex benefits from businesses working together for the good of our community. The company's commitment to workforce development builds on the Capital One Impact Initiative to advance socioeconomic mobility by closing gaps in equity and opportunity."
The internships are open to rising juniors and seniors who live in Plano. Students, who are selected by companies and organizations following a spring job fair, are paid a minimum of $10 an hour for 20-40 hours of work a week. Companies can host interns, fund internships at nonprofits, assist with program costs or all the above.
Last year, COVID-19 pushed the program to a virtual format. In 2021, about 60 companies and nonprofit organizations hired interns in the eight-week program. They could provide virtual, in-person or hybrid opportunities.
Mission Possible Kids
Plano-based Mission Possible Kids empowers kids to help others in a variety of "missions" like disaster relief and making gifts for children in hospitals and homeless centers. The PMSIP interns helped make the charity's mission, well, possible.
"As a nonprofit, our budget is tight, particularly during COVID," Mission Possible Kids Founder and Executive Director Kathy Meadows said. "We have expanded our teen services during this time, not cut them. We never could have accomplished this without the help of our two awesome PMSIP interns working 20 hours a week. Despite working remotely, they were diligent and creative, working independently and part of our larger team."
Since the inception of Mission Possible Kids in 2003, more than 15,000 children have helped hundreds of charities impacting two million people worldwide.
"The internship prepared me to hold more demanding leadership positions," said Akshaya Annampedu, a senior at the IB World School at Plano East High School. "I learned firsthand how to participate in group meetings, take the lead on certain initiatives and delegate tasks."
My Possibilities
My Possibilities, a Plano-based nonprofit that provides career training and job placement services for adults with intellectual and/or developmental disabilities, also benefitted from PMSIP interns. Students helped facilitate the admissions process, development team and MPower online learning program, created for MP clients, or HIPsters, which stands for "hugely important people."
"The way that we were all able to work together to make a difference in the lives of our HIPsters is incredible," said Kelsey Howell, My Possibilities' People Engagement Manager. "Our PMSIP interns come ready to help in any way that is asked."
My Possibilities assists more than 400 HIPsters each week with valuable continuing education, ongoing encouragement and job opportunities.
"I want to become an English teacher because I want to go back to my parents' home country and give students the opportunities my parents didn't have when they came here as immigrants," said Kevin Cao, a senior at Plano East High School. "Working with My Possibilities has given me skills that cover a variety of things from non-profit fundraising to teaching ASL in a guided classroom for young adults. My favorite was when I taught students how to recognize apologies and how to give them."
Children's Health
While Children's Health's flagship hospital is in Dallas, the healthcare provider opened a hospital in Plano in 2008 where they offer experts in more than 30 specialties.
"I love to observe the interns' professional development firsthand," said Jesus Vazquez, Program Manager, Workforce Development and Inclusion. "Their time in the program provides them with real-world learning experiences, and we are excited to see how they use their new-found skills as they develop their careers. We introduce them to careers in health care and build a future talent pipeline."
Children's Health, consistently ranked as one of the top pediatric healthcare providers in the nation, leaves PMSIP interns with one-of-a-kind experiences.
"Throughout my time at Children's, I saw how much they care about their patients," said Anika Sridhar, a senior at Plano Senior High School. "I met so many inspiring people and worked daily in a hectic work environment. One of my mentors, Larry, told me that I can do anything I want in this world."

Get on the list.
Dallas Innovates, every day. 
Sign up to keep your eye on what's new and next in Dallas-Fort Worth, every day.