A California garden center company will open its second Texas location on nearly 10 acres along U.S. Highway 75 in Melissa, adjacent to Buc-ee's, according to Dallas-based Stream Realty Partners.
Green Acres Nursery & Supply bought Lot 4 at Willow Grove Crossing at 1922 Central Expressway for an undisclosed amount, Stream said.
Green Acres, which has seven locations, opened its first Texas store this spring in Irving.
Stream Realty Partners' Senior Vice President Demian Salmon said that the real estate markets in the northern regions of McKinney, including Melissa and Anna, have witnessed remarkable growth in recent years.
Planted in the fast-growing U.S. 75 corridor
Melissa's annual population growth rate is 18.19%, which has attracted the attention of developers specializing in single-family homes, multifamily dwellings, and retail ventures in the area along the U.S. 75 corridor.
"This particular plot is perfect for retail and benefits from great visibility and easy access to Central Expressway," he said in a statement.
Salmon and Associate Chap Bernet represented the sellers, Flamingo Daze LP, in the transaction. David Sacher of SHOP Companies represented the buyer.
Stream said its land experts leverage industry-leading technology to provide market analysis, feasibility studies, strategic site selection, residual valuations, highest and best uses, mapping, and demographic research.
The nearly 10-acre Melissa property is zoned for commercial development and offers city water and sewer utilities.
The location fronts U.S. 75, which sees more than 80,000 vehicles daily, Stream said. The Willow Grove mixed-use development, comprising 650 multifamily units and 270 single-family lots, is directly behind the property.
The Quarry at Stoneridge, Trinity Falls, Auburndale, and Hunters Ridge are among single-family developments in the immediate area, Stream said.
Stream said its land division has brokered more than 200 transactions of more than 3,929 acres in the Dallas-Fort Worth area in the last several years with a total value of those deals at $481 million.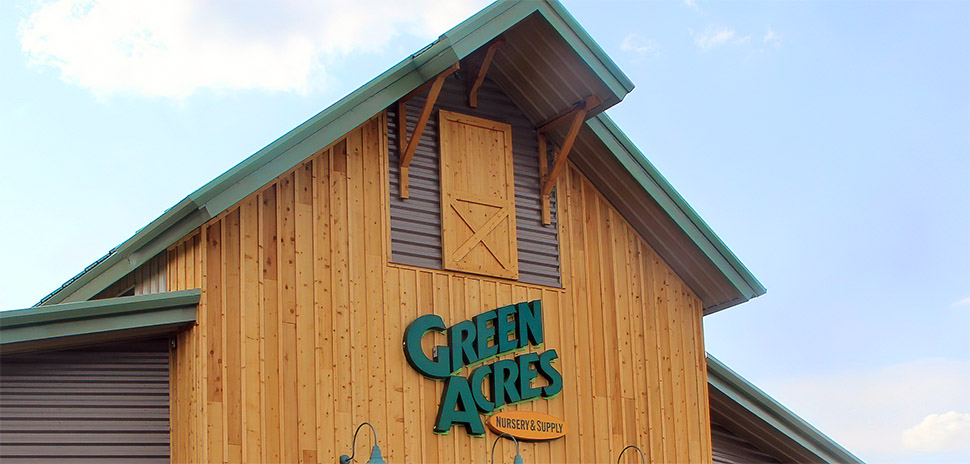 Aiming to be the 'Bass Pro Shops or Buc-ee's of garden centers'
Green Acres Nursery & Supply expanded into Texas in March, starting with its Irving store. The company's Texas CEO, Steve Gill, at the time described the company's mission as trying to be the "Bass Pro Shops or Buc-ee's of garden centers."
Green Acres has plans to open two more stores in Texas in 2024 and a fourth in 2025, according to the Dallas Morning News. In addition to the Melissa site, the company has purchased sites in Southlake and Frisco.
In May, Dallas-based cross-cultural agency BeautifulBeast said it's helping the "business bloom" in Texas while growing its brand on the West Coast through a digital marketing campaign. According to the agency, they're collaborating on a digital communication strategy and the implementation for a major push as the company expands.
The family-owned plant place, which started in 2003 in Roseville, California, with its first location at a former dump site, also operates seven stores in California and plant farms in California and Tyler, with annual sales that exceed $100 million.
The Irving store is a massive 120,000 square-foot indoor and outdoor retail space with a 13,000-square-foot annuals and perennials greenhouse, 6,300-square-foot greenhouse for houseplants, and 30,000-square-foot store.
The company's products range from patio furniture, pottery, and décor to grills, irrigation and drainage supplies, plant foods, and specialty soils. The store, on the north side of Interstate 635 at Belt Line Road next to the Cypress Waters development, also includes a planting bar for customers.

Get on the list.
Dallas Innovates, every day.
Sign up to keep your eye on what's new and next in Dallas-Fort Worth, every day.