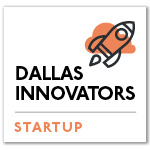 Success comes in all shapes and sizes' and these entrepreneurial couples are no exception.
Their startups range from an IoT software and hardware company founded by lifelong tech professionals, to an app that helps stylists meet their clients' needs, to safe toys made from wood.
Meet the North Texans who are inventing, innovating, and disrupting their industries—together.
---
Youyi and Nik Kitson


Founders of 

HaxIoT
Both Youyi and Nick Kitson worked for tech companies before founding HaxIot, an IoT company that provides wireless, connected solutions for commercial and industrial customers, specializing in agriculture, manufacturing, asset tracking, and lighting.
The Kitsons rolled out Haxiot's first hardware in 2015. The company expanded to IoT software in early 2017.
Perks of working together:
Nick and Youyi are no strangers to working together. After starting some six previous companies together, the two knew they could work as a functional team. "We knew there wouldn't be huge issues from a personality point of view," Youyi said.
---
READ NEXT IoT Startup Haxiot Launches Platform, Eyes Series A Funding
---
Challenges they've overcome together:
Entrepreneurs often find themselves working around the clock, and the Kitsons are no exception. Nick said he and Youyi often work on holidays. "We flew overseas and built a three month project in 10 days during Christmas," he said.
Taking a break from work and unwinding:
The couples' getaway is spending afternoons and at least one full day per weekend with their two children. "It's hard to switch off. You can't compartmentalize," Nick said. "The one compartment we keep completely off work is when we're asleep."
Cat or dog people:
Nick is dog person but said cats like him more than dogs. Youyi isn't a pet person, but instead prefers to unwind with a cooking- or baking-themed TV show.
HaxIoT recently launched an Edge Computing Solution for industrial gateway vendors and an end-to-end industrial IoT solution. The HaxIot solution combines edge computing tools with the scalable wireless network LoRaWAN, which enables transmitting small packages of device data across long distances.
---
Emmy and Brad Grimes


Founders of Once-Kids
Once Kids is a Dallas-based producer of organic, natural, charitable, and eco-friendly toys made from customizable, organic wood. Their toys include LEGO-compatible building bricks, action figures, and a line of city skylines titled "Wanderlust."
"We wanted to create toys for our son, and for other children, that would inspire creativity as well as be good for the environment," Emmy said of the inspiration behind their product. The idea was born in 2012, Once Kids incorporated in 2014, and a premier product was unveiled in 2015. This year, the couple aims to also move production to North Texas.
Perks of working together:
Brad's business background includes product development and sourcing, including toy distribution, and Emmy's includes sales—both real estate and for Dallas-based Neiman Marcus. The couple says their background helped lay the groundwork for Once Kids.
---
READ NEXT Safety-Minded 'Once Kids' Moving Production of Customizable Toys to North Texas
---
Challenges they've overcome together:
Emmy said setting aside time for family is no easy feat, so the couple often involves their son in their endeavors.
Taking a break from work and unwinding:
Like others, the couple takes time away from work to spend after-school time with their son. "We've been pretty good over the years trying to devote time to our family between the hours of 3 and 8 o'clock every day… but it's not always easy," Emmy said.
Dog or cat people:
Brad and Emmy, and their son Landon, have two dogs.
---
Dr. Lyndsey Harper and Scott Harper


Founders of Dialexa and

Rosy
Dialexa is a technology services firm that designs custom technology solutions, tackles mission critical challenges, and offers high value opportunities for differentiating initiatives or technologies. Rosy is a women's health company that uses technology to bring resources and education for women with low sexual desire.
Dialexa was founded eight years ago, and Rosy was founded by Dr. Lyndsey Harper, who, while working as an OB/GYN, noticed a common complaint among her patients—low libido.
Perks of working together:
Lyndsey said she and Scott thrive as entrepreneurs because each of them knows the other, when away from home, is out investing in their family's future. "You know that your spouse isn't at work wasting time, but that they're really investing their time and their intellectual and emotional energy into really changing the world."
Challenges they've overcome together:
Lyndsey said the pair have faced complications such as "financial ups and downs," busy schedules, and creating quality time with their children. "We really have to be very overly communicative about what our priorities are—how we want to spend the time that we have and make sure that we get enough of it, not only with our children but also together." she said.
---
READ NEXT Q+A: Woman-Owned Rosy Takes on Sexual Health
---
Taking a break from work and unwinding:
The couple maintains normalcy by prioritizing time with their children, be it dedicating Friday nights to movie nights with them, taking them on spontaneous dinner outings, or simply listening to them.
Dog or cat people:
"Dogs for sure. There's no question," Lyndsey said.
---
Dr. Tye & Courtney Caldwell


Founders of ShearShare
ShearShare is an on-demand, B2B app that lets stylists rent salon space by the day. Its founders say it saves stylists money in overhead costs, offers flexibility, and lets stylists gain freedom from long-term contracts. Salons, meanwhile, find money-generating stylists to fill empty chairs.
Tye and Courtney launched ShearShare in 2012 after a stylist asked to rent a chair in their salon, Plano's 74 by Tye, on a part-time basis. Before the app launched, Courtney manually managed clients. That changed when they discovered investors. "We didn't know people called Angel Investors and VCs would give you money," Courtney said.
ShearShare recently announced the addition of two new powerhouses to its advisory board. In addition to supporting startups, TD Lowe, a partner at 42Phi Ventures and founder EnovationNation Inc. TD, serves as faculty at Southern Methodist University and has served as a guest teacher at Stanford University's School of Engineering.
ShearShare also welcomed Kim Kimble, TV Personality and hairstylist to the likes of Beyonce, Oprah Winfrey, and Nicki Minaj, to the advisory board.
Perks of working together:
Courtney said Tye encourages her to take risks, including when he encouraged her to leave her corporate job for a life of entrepreneurship. "Every day this man grabs my hand and he's like 'let's run off that cliff today,'" she said.
Challenges they've overcome together:
Courtney said she left behind her "golden handcuffs" when she left the corporate world to join Tye in a life of entrepreneurship.
---
READ NEXT ShearShare Snags Win in Capital Factory Diversity Challenge
---
Taking a break from work and unwinding:
The pair spend time meditating each morning before beginning their work days. In addition, they focus on five things they believe make them their best selves: eating well, remaining hydrated, sleeping well, socializing, and exercising.
Dog or cat people:
Both are dog people.
---
Amber Venz Box and Baxter Box


Founders of

rewardStyle
rewardStyle is a global technology platform that empowers influencers to provide for themselves and their families through entrepreneurship. Today, 35,000 influencers use rewardStyle to power their businesses and 4,500 retailers have chosen rewardStyle to leverage the power of influencer marketing at scale, and those retailers invest well over $100 million in the platform annually.
In early 2017, rewardStyle founders Amber Venz Box and Baxter Box, launched the LIKEtoKNOW.it app.
LIKEtoKNOW.it is a shopping app that lets users shop real looks from influencers, tastemakers, stylists and celebrities across all lifestyle categories—fashion, home, beauty, family, and more.
Tell us about the timeline behind rewardStyle's success.
Amber: In April of 2010, I launched a blog, Venzedits.com; it was initially developed as a marketing tool for my offline business, personal shopping. I would post three times per day- usually a trend story, a 'get the look' story and an outfit of the day, all with the hopes of attracting more offline customers.
I quickly learned that my audience preferred to use my recommendations to shop online at their convenience, instead of booking and paying for time with me. I needed to be compensated for the sales I drove online and that was the impetus for rewardStyle.
We began to think about a solution to monetize my blog in the fall of 2010, just months after I launched my blog. By early 2011, we had a working platform and I began to invite my blogger friends to use rewardStyle.
Baxter: And then in early 2017, we launched the LIKEtoKNOW.it app, a shopping destination that lets users shop real looks from influencers, tastemakers, stylists and celebrities across all lifestyle categories—fashion, home, beauty, family and more.
The overall app experience provides this theme of bringing shopping to life—real people that are wearing real items that you can shop instantly. LIKEtoKNOW.it is the first contextual search engine for mobile shopping. All search results are all 100% ready to shop in the palm of your hand. This gives more shoppers more reasons for LIKEtoKNOW.it to be the starting point of their shopping journey; it gives the intent-driven shopper an incredible experience that cannot be found anywhere else.
What are the benefits of working together as an entrepreneurial couple?
Amber: As our company grew, our roles became obviously differentiated. I own everything brand and marketing and he owns everything tech and finance. We respect each other's expertise and together, we are quite like yin and yang. I believe our matching skill sets are secret to our success.
Baxter: Now, I am so grateful that we work together. If we didn't, I'm not sure when we would see each other!
What challenges have you overcome as an entrepreneurial couple, and how?
Amber: In the beginning, it was really tough. We were two years into dating when we started the company together. We shared a desk and were hovering over one another 24/7 and our relationship was not mature enough to set boundaries.
How do you get away from it all at the end of the day?
Amber: 7 years and three kids later, we set boundaries around our work time and family time and once we get home, we stop working (and talking about working) and we focus our energy and attention on the kids.
Baxter: Time matters, so we are intentional with our children and each other. We also really recharge at our ranch out in West Texas, some of our best ideas have come from our time spent out in the desert.
Are you cat or dog people?
Baxter: Definitely dog people! We have two big rottweilers.
A version of this article was first published in Dallas Innovates 2019—The Magazine. It has been edited for brevity and clarity.
---
Read it online
Dallas Innovates 2019—The Magazine explores the region as a rising tech hub that will shape the future of innovation. The theme of our second annual print publication, "A Breakout Moment," explores why now is the time for the region to grab its place in the tech universe.

Get on the list.
Dallas Innovates, every day.
Sign up to keep your eye on what's new and next in Dallas-Fort Worth, every day.