A local OB-GYN-turned-startup founder, Dr. Lyndsey Harper, is tackling a problem experienced by more than 30 percent of all women—decreased libido.
According to Harper, the men's erectile dysfunction industry is a $4 billion dollar business, but the medical industry offers no comprehensive solutions when women experience low libido. So Harper launched Rosy, her Dallas-based startup that's designed to help women deal with low libido.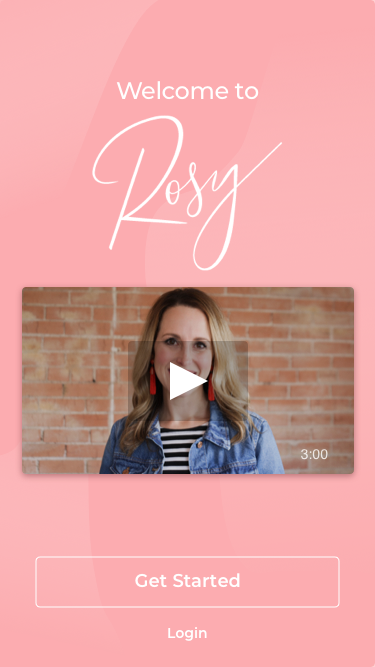 "As a doctor who takes care of women, I couldn't let this be the end of the story for my patients and their relationships. Options exist that can help women increase their interest in sex," Harper said in a statement. "Women need and deserve access to these valid and proven resources to address this real and common problem. That is why we made Rosy." 
Rosy empowers women with practical solutions to sexual wellness like sex-ed videos, short stories to increase sexual thoughts and fantasy, and practical self-help exercises to get women back on track. 
"Some 38 percent of women report that they've lost interest in sex, and unfortunately, in society and within the medical community, it's not discussed—and there aren't resources that are available for these women," Harper said.
Since the app launched, it has been downloaded over 1,000 times, and over 500 doctors have signed up to use the service. 
"We have been thrilled at the response and feel that it is a great signal that women and their providers really value the resources that Rosy has to offer," Harper said.
Harper spoke with Dallas Innovates via email to discuss entrepreneurship, the importance of supporting female founders, and the future of Rosy.
Rosy is an app created by a woman, to help other women. Why is it important for female entrepreneurs to invent and innovate for other women?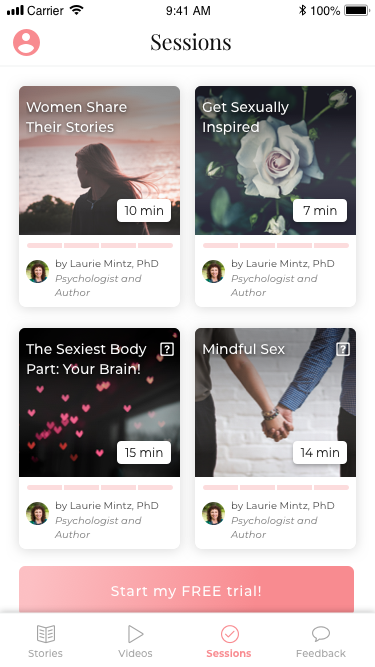 Women as entrepreneurs are critical to solving the problems that only women have experienced and know about. Women on both sides of the equation are an invaluable part of innovation moving forward. Gone are the days of women accepting products and solutions that miss the mark and don't speak to them. Women represent more than 50 percent of the population and deserve to have solutions that are made especially for them and address these issues that haven't gotten a lot of attention historically. I am thrilled to be a part of this new wave of innovation that is long overdue.
How are you making sure Rosy is discovered and downloaded by the women who need it most?
We are working with doctors and therapists to spread the word about Rosy. They encounter many patients every day who are struggling with low sexual desire. These healthcare professionals need an evidence-based resource for education to share with their patients. We have had over 500 healthcare professionals sign up in the first 3 weeks, and are so happy to help them as well as the millions of women who are looking for answers.
What do people need to know about being a female innovator and entrepreneur in North Texas? What can be done to better support women in business?
While it might have its challenges, being a female entrepreneur is an advantage in many ways. It allows you to think of problems, solutions, and users in a different way. These new perspectives can lead to significant innovations that have never been explored before. We will likely continue to have issues with unconscious biases and lack of funding for the foreseeable future, but the opportunity for true disruption and innovation is much larger than those challenges could ever be. I am constantly motivated by Rosy's mission to truly help women who have previously been ignored and silenced. That fire is definitely my advantage as a woman.
The most important thing we can do to support women on the way to innovation is to challenge them to think bigger. So many of us grew up following the rules and exceeding expectations on set paths, it is a big shift to change lanes and take risks. I like to think about how women can combine their previous training/expertise with a true need and innovate big in that space. We need to help women identify opportunities and embrace risk while supporting them with funding along the way.

Get on the list.
Dallas Innovates, every day.
Sign up to keep your eye on what's new and next in Dallas-Fort Worth, every day.