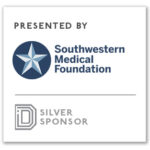 Established in 1943 by Southwestern Medical Foundation, the Ho Din Award recognizes those who exemplify the unique personal qualities embodied in all great physicians—medical wisdom and human understanding. The award represents the ideals and aspirations on which the school was built and continues to be the highest honor bestowed on a graduating UT Southwestern medical student.
In May, Southwestern Medical Foundation presented Cayenne L. Price, M.D., with the 2022 Ho Din Award at the UT Southwestern Medical School Commencement Ceremonies.
Leading with a heart of service, Dr. Price hopes to create as much of an impact in her community as possible while caring for her patients. She has volunteered to assist with screening and healthy lifestyle education at local events, helped lead planning efforts for a medical service trip to the Dominican Republic, contributed to critical community education efforts that engaged the African American community around the COVID-19 Vaccine, and produced an independent film about systemic racism and how to initiate social change.
"I think it's so important to be involved in the community for everybody, but I think specifically as physicians, we have a responsibility to be," said Dr. Price. "In a career that has so much respect and trust just kind of inherently built into it, we have such an ability to make influential change in our communities."
Throughout her academic career, Dr. Price has demonstrated excellence at every level. Among other accolades at UT Southwestern, she earned a GPA of 3.93 and was selected into the Alpha Omega Alpha Honor Society (AOA) as a senior medical student. Prior to medical school, she earned a Bachelor of Science Degree in Applied Physiology & Health Management from Southern Methodist University. Dr. Price also served as an SMU School Senator and was inducted into both the Alpha Chi National Honor Society and the Alpha Epsilon Delta Honor Society for students of pre-health professions. Furthermore, she has served as a tutor to her peers and a mentor to young aspiring physicians.
"Cayenne embodies all of the qualities we hope for in our students and aspire to as fellow physicians," said Blake Barker, M.D., Associate Dean of Students, Associate Professor of Internal Medicine, and Chair of the Student Awards Committee. "She is a true servant to her community and a role model in everything she does. We could not be more proud to see Cayenne receive this honor."
The Southwestern Medical Foundation Board of Trustees was pleased to bestow the 2022 Ho Din Award to a student distinguished in her academic and service careers. As part of her Ho Din Award, Dr. Price is the recipient of a $10,000 scholarship and a commemorative medal that was presented to her at the UT Southwestern Commencement Ceremony by the 2007 Ho Din Award recipient, Dr. James Cutrell.
After receiving his award, Dr. Cutrell went on to become the Program Director of the Infectious Diseases Fellowship Program at UT Southwestern and has become a leading figure in UTSW's response to the COVID-19 pandemic.
"I think one of the things in academic medicine that we're always thinking about is preparing the next generation that will be taking our place," said Dr. Cutrell.  "As a faculty member now, who won the Ho Din Award, I always love seeing medical students who are training and learning. Part of our legacy is training them and seeing them then become the leaders in the next generation."
Watch this video to learn more about the Ho Din Award and why it means so much to recipients like Drs. Price and Cutrell.
"It is a great pleasure to celebrate Dr. Cayenne Price for her devotion to medicine and service to community," said Kathleen M. Gibson, President and CEO of Southwestern Medical Foundation. "Dr. Price, like Dr. Cutrell and the Ho Din Award winners before her, lives and breathes the qualities inherent in great physicians. Her passion and commitment to the underserved is an inspiring example to all of us who are seeking to address disparities in health care. I have no doubt that she will help us change the world for the better."
Dr. Price, who grew up in McKinney, Texas, will stay close to home, serving her residency in anesthesiology at UT Southwestern this summer. She hopes to later complete a fellowship in pain management and one day work in an academic setting, practicing both anesthesiology and pain management.
Read more about Dr. Price's road to the Ho Din Award and how she's planning on making an impact beyond medicine.
"I think it's so important to be involved in the community for everybody," said Dr. Price.  "But I think specifically as physicians, we have a responsibility to be. It is such a privilege to be able to do that and to really start bridging that gap in health care. I also want to be influential in inspiring people that look like me as little girls to say: 'You really can do this; this is something that is definitely in your future if you want it to be.' And the legacy I'd really like to leave on the world is inspiring people to go for their dreams."

Get on the list.
Dallas Innovates, every day. 
Sign up to keep your eye on what's new and next in Dallas-Fort Worth, every day.