Last October, RevTech Ventures hosted its inaugural Brand Launchpad Pitch Competition where five entrepreneurs presented their companies for a chance to take home a $50,000 investment to further fuel their venture. Amanda Wojtas and Sarah Zurell proved victorious in their pitch of Eternal Fleur, a women-owned company focused on shaking up the floral and wedding industry with their sustainable floral arrangements. 
Not only did the Eternal Fleur team win the vote of the judges—but the crowd was induced to vote for their favorite while the judges deliberated—with Eternal Fleur proving to be the crowd favorite, too. 
RevTech introduced its Launchpad Program last August with hopes to become "the go-to source for innovative direct-to-consumer concepts in Dallas." The program is a six-month, multifaceted endeavor where founders gain access to mentors who will assist them during their entrepreneurial journey.
The pitch competition is a culmination of the program—with the oversized check deeming your company to be the most futuristic retail-focused brand amongst the cohort—a badge Eternal Fleur can now sport.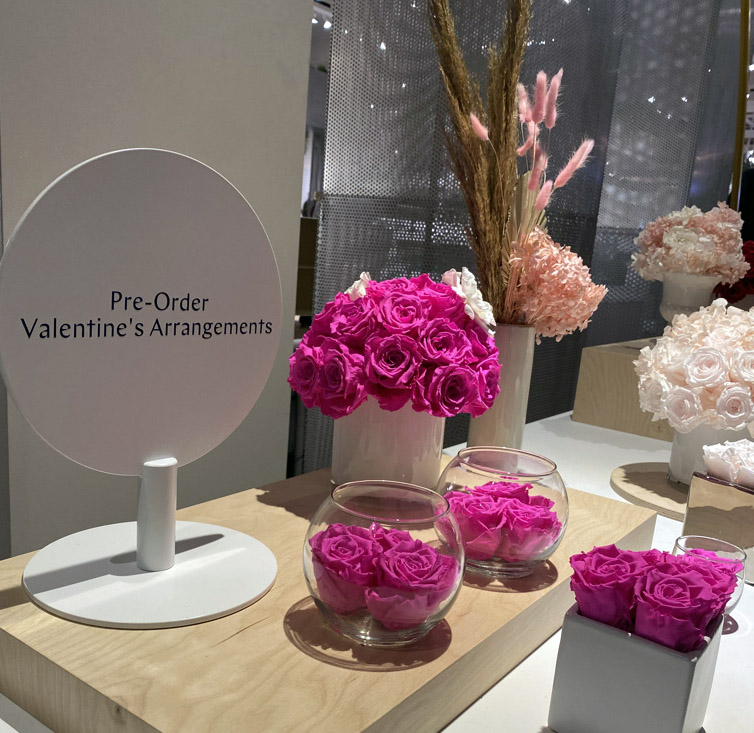 On top of the investment, RevTech Ventures agreed to provide Eternal Fleur with a pop-up store here in Dallas proceeding Valentine's Day. The pop-up kicked off its 3-day event last night, flaunting the floral display of pink and red roses dipped in glycerin to preserve their beauty for a full year, just in time for the holiday that doles out more than 250 million roses a year. 
The real floral arrangements are preserved in glycerin at the peak of their lifecycle to last more than a year without water or sunlight. Meaning, you can have those "fresh" flowers all year long. 
The pop-up will be held at Neighborhood Goods until Sunday. As one of RevTech Ventures initial investments, the store offers a different shopping experience for customers as it features an ever-changing landscape of brands, products, and concepts. Oh, and it has an in-house restaurant and bar. 

Get on the list.
Dallas Innovates, every day.
Sign up to keep your eye on what's new and next in Dallas-Fort Worth, every day.