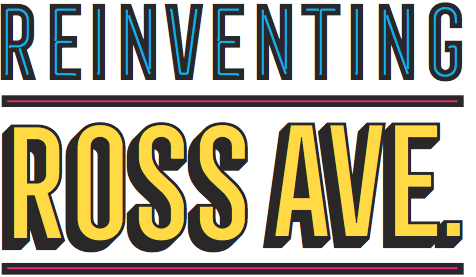 Some of the world's most renowned architects have designed key buildings in the Arts District and Downtown Dallas.
---
I.M. Pei
I.M. Pei, who turns 101 on April 26, has his modernistic handiwork all over Dallas. The New York-based, Chinese-born architect, who retired when he was 90, designed Dallas City Hall (1977), One Dallas Center (1979), Energy Plaza (1983), Fountain Place (1986), and the Morton H. Meyerson Symphony Center (1989). He is a Pritzker Prize laureate.
Richard Keating
Richard Keating of the Chicago-based architecture firm Skidmore, Owings and Merrill designed Trammell Crow Center and the Trammell & Margaret Crow Collection of Asian Art. Skidmore, Owings and Merrill also designed the Moody Performance Hall.
Renzo Piano and Peter Walker 
Italian architect Renzo Piano, a Pritzker winner, designed the Nasher Sculpture Center, and Peter Walker, known for the World Trade Center Memorial at Ground Zero, designed the Nasher's landscape.
Nicholas J. Clayton
Nicholas Clayton, a premier Texas architect of the 19th Century, designed the Cathedral Santuario de Guadalupe.
Rem Koolhaas and Joshua Prince-Ramus
Rem Koolhaas, a Netherlands-born architect, professor at Harvard and Pritzker laureate, and Joshua Prince-Ramus, of the New York firm REX, designed the Dee and Charles Wyly Theater.
Sir Norman Foster and Spencer de Grey
British architects Sir Norman Foster, a Pritzker laureate, and Spencer de Grey, both of Foster + Partners, designed the Winspear Opera House.
Edward Larrabee Barnes
Edward Larrabee Barnes of New York designed the Dallas Museum of Art. He died in 2004.
Michel Desvigne
Michel Desvigne of Paris, in collaboration with U.S. firm SmithGroupJJR, designed Sammons Park with lawns, gardens and a reflecting pool to connect the Winspear Opera House, Wyly Theatre, Strauss Square and the Moody Performance Hall.
The Office of James Burnett
OJB Landscape Architecture was awarded the American Institute of Architects' 2018 Collaborative Achievement Award for Klyde Warren Park. Last year, the American Society of Landscape Architects named OJB as the recipient of the ASLA Design Award of Excellence for its Klyde Warren design.
Trammell Crow Residential also developed a 321-unit rental community on Bennett Avenue, a block off of Ross, and in 2015 sold a complex it developed at 3501 Ross Ave. to Olympus that is now called Olympus at Ross.
A version of this article was published in the Dallas-Fort Worth Real Estate Review.

With new projects planned in the urban core and multifamily interest extending development of Ross Avenue east of 75 to Greenville, it's looking as if the best is yet to come. Read the rest of the package here, from our roundup of the architects who put a face on the arts district to the latest projects on the radar. 
The thoroughfare transects the northern edge of downtown Dallas, and renovations and new construction are transforming its place as a hub for offices, retail, and residential.
Get the rundown of noteworthy projects, current and recent.
Recent, active or planned construction on Ross Avenue.
Reinvention doesn't end at 75: Ross Avenue is attracting significant interest from multifamily developers in an area between U.S. 75 and Greenville Avenue.

Get on the list.
Dallas Innovates, every day. 
Sign up here to get what's new and next in Dallas-Fort Worth.

The Dallas-Fort Worth Real Estate Review is published quarterly. Sign up for the digital alert here.