North Texas is a big place, with plenty to do, see, hear, and watch. So, we scour the internet every week to find events and activities for you. As always, events may change at any time, so check the event website or registration page for the latest details. 
---
THURSDAY, NOV. 30
TEDxKIDS@SMU
McFarlin Auditorium, 6405 Boaz Lane, in Dallas
10:30 a.m. – 3 p.m.
Middle school students across North Texas are invited to hear from a group of inspiring leaders from an environmental advocate to nonprofit founder. Among the speakers is Amit Banerjee, a sophomore at Southern Methodist University and a Hunt Leadership Scholar studying engineering and public policy. Banerjee was first involved as a TEDxKIDS@SMU attendee when he was 13 years old, but will return as a speaker at this one-of-a-kind experience and the first ever TED-style conference for kids, according to organizers. 
Event will be live-streamed here. 
—
UNBRANDED GRAND OPENING PARTY
Dallas Power & Light Building, 1508 Commerce St., in Dallas
Grand opening event 5 – 8 p.m.
Pop-up shop is open 11 a.m. – 8 p.m. Thursdays, Fridays, and Saturdays, through Dec. 16
Don't miss this trendy pop-up shop opening its doors for the fourth year in Dallas. Unbranded invites customers to shop a new selection of vendors each week for more unique and personalized gifts. Also, the shop offers a gift-wrapping station to accompany any purchase. Unbranded offers new ventures the opportunity to transform from a startup into full-scale businesses.
See a complete list of vendors here.
Find more information here.
---
FRIDAY, DEC. 1
COLLIN COUNTY BUSINESS ALLIANCE 6TH ANNIVERSARY LUNCHEON: THE COMMUNICATION REVOLUTION, FEATURING ARIANNA HUFFINGTON
Capital One Conference Center, 8036 Dominion Parkway, in Plano
11 a.m. – 2 p.m.
The Collin County Business Alliance celebrates its sixth anniversary with a luncheon event featuring Huffington Post founder, Thrive Global founder and CEO, and international best-selling author Arianna Huffington. CCBA Chairman and Capital One Financial Services President Sanjiv Yajnik will serve as moderator. As a key figure in the current communications revolution, Huffington will discuss new media, politics, the economy, and lessons learned on the road to success. In addition, Charlotte Jones Anderson, Dallas Cowboys executive vice president and chief brand officer, will be honored with the Collin County Leadership Award.
Tickets are $150.
Purchase tickets and find more information here.
---
SATURDAY, DEC. 2
CREATIVEMORNINGS DALLAS FIELD TRIP
Rebel Riot Printing, 10224 E. Northwest Highway, in Dallas
10 a.m. – noon 
Take a field trip to Rebel Riot Printing with CreativeMornings for an event surrounding screen printing. The event will include live T-shirt screen printing, free paper screen prints, BBQ, and drinks.
Shirts will be printed live Dec. 2. Pre-order your CreativeMornings T-shirt here for $18.
Register and find more information here.
—
SATURDAY, DEC. 2
THE GREAT SEED BOMB WILDFLOWER WORKSHOP 2017 
F.A.R.M.'s downtown Dallas garden, 700 S. Good Latimer Expressway, in Dallas
10 a.m. – noon
Participants and volunteers will learn how to source materials and manufacture seedballs, get acquainted with Dallas' urban farm and conservation leaders on their own turf, and practice their new seedball making skills with materials that will be used to jumpstart a pocket prairie along the Trinity Forest Trails. This is your opportunity to be a part of creating a living (and life-giving) art installation that will sustain itself for years to come.
For more information, go here.
---
SATURDAY, DEC. 2 – SUNDAY DEC. 3
DALLAS WOMEN ENTREPRENEURS BEAUTY EXPO
InterContinental Hotel, 15201 Dallas Parkway., in Addison
10 a.m. – 5 p.m. Saturday; 11 a.m. – 5 p.m. Sunday
Connect with local businesswoman and owners in the Dallas-area at this holiday shopping and beauty event. The event will include ample networking opportunities, an opportunity to take a professional headshot, a networking happy hour, massages, other spa treatments, and prizes.
Free
Find more information here.
---
TUESDAY, DEC. 5
GLOBAL PERSPECTIVES WITH AMBER VENZ BOX AND BAXTER BOX
Federal Reserve Bank of Dallas, 2200 N. Pearl St., in Dallas
5:30 – 7 p.m.

As part of The Global Perspectives Series, rewardStyle co-founders Amber Venz Box and Baxter Box will share their insights on global development. Together, the Boxes have created the first and largest invitation-only platform to digitize and monetize social media content for top influencers and brands globally.
Free
Register and find more information here.
—
E3 DALLAS CONFERENCE
The Embassy Room at The Statler, 1914 Commerce St., in Dallas
9 a.m. – 4:30 p.m.

Don't miss the Entrepreneurship Export Exchange (E3), an international conference put on by the The Global Situation Room. With many networking opportunities and activities, topics will include preparing your business to expand into new markets, understanding international trade policy, developing market opportunities, legal and tax implications of international business, growth industries in specific regions, according to organizers. 
Tickets are $100 with promo code GLOBALCHAMBER.
Register and find more information here.
---
WEDNESDAY, DEC. 6
DALLAS NETWORKING MIXER
WeWork, 1920 McKinney Ave., in Dallas
6 – 8 p.m.

Mix and mingle with business personnel, entrepreneurs, and influencers in the Dallas-area over complimentary beer and wine at this half networking mixer, half pitch event. 
Early bird tickets are $15. 5 minute presentation tickets are $35.
Purchase tickets and find more information here.
---
THURSDAY, DEC. 7
ANNUAL LEADERSHIP LUNCHEON
2101 Ross Ave., in Dallas
Hot cocoa networking begins at 11:15 a.m. and the luncheon begins at noon
The Leadership Dallas Alumni of the Dallas Regional Chamber will host sports anchor of WFAA Channel 8, Dale Hanson, to deliver a special keynote at the Annual Leadership Luncheon. Connect with your class over a cup of cocoa before the luncheon. A special award presentation will conclude the event honoring the 2017 outstanding class representative and distinguished alumni.
$60 for LDAA members, $75 for DRC members, and $100 for non-members. 
Find more information here and purchase tickets here. 
—
#NoDCon
NoD Coworking, 17290 Preston Rd, Suite 300 in Dallas
8 a.m. – 5 p.m.
NoDCon is an annual "show and tell" event at NoD Coworking where members share stories about what they've been up to all year. If you're curious about what they do at NoD, it's a great opportunity to learn about the community and make new connections.
—
REVTECH PRESENTS ENTREPRENEUR OF THE YEAR
REVTECH, 8144 Walnut Hill Lane, in Dallas 
5 – 7 p.m. 
RevTech Managing Director David Matthews will honor the "Entrepreneur of the Year" with a special presentation. Connect with entrepreneurs in the North Texas area and celebrate the success of this year's winner over drinks and light bites.
Free
Register and find more information here.
—
FOODIES FOR PHILANTHROPY
WeWork Uptown, 1920 McKinney Ave., in Dallas 
6:30 p.m. 
WeWork and UberEATS invite you to participate in a food tasting of dishes from Dallas' favorite restaurants benefitting the North Texas Food Bank. As the second event of WeWork's "Give Back. Give Big." series, 100 percent of proceeds received will be given to the Dallas nonprofit hunger relief organization that distributes donated, purchased and prepared foods, according to organizers.
Free
RSVP & donate here.

Credits: All photos, logos, and brand images are the property of their respective owners. Company, product, and service names used on this website are for identification purposes only. Trademarks included are the property of their respective owners.
Updated on Sunday, Dec. 3 at 6:30 p.m..
Please visit the event websites for the latest updates on days, times, and location.
---
READ NEXT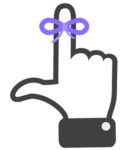 Save The Date: The Great Seed Bomb Throw Finale, Texas Marketing Summit, & The Mortgage Tech Conference for Women
YOU WON'T WANT TO MISS THESE UPCOMING EVENTS
Fill your calendar with the most innovative events in Dallas. Whether you're interested in attending a workshop, conference or networking happy hour, Dallas Innovates is here to provide you a guide for the who, what, and where of innovation in Dallas. Find upcoming events here.
---
WHAT'S ON YOUR CALENDAR?
Know of a great event? Tell us about it here. 

Get on the list.
Sign up to keep your eye on what's new and next in Dallas-Fort Worth, every day. 
And, you'll be the first to get the digital edition of our new Dallas Innovates magazine: 
The annual edition publishes in January