North Texas is a big place, with plenty to do, see, hear, and watch. So, we scour the internet every week to find events and activities for you. As always, events may change at any time, so check the event website or registration page for the latest details. 
---
THURSDAY, APRIL 26
TEXAS MARKETING SUMMIT
Hyatt Regency Dallas, 300 Reunion Blvd., in Dallas 
8 a.m. – 6 p.m.
Networking and educational convention for marketing leaders. 
Each ticket to the Texas Marketing Summit provides full access to the opening reception, each speaker, and the networking luncheon and cocktail event!
Speakers include:
Frank Librio, chief marketing officer at VisitDallas
Rebecca Miller, vice president of marketing and digital experience at On The Border Mexican Grill & Cantina
Ana Villegas, marketing director for North America Commercial Business at Dell
Chris Spinks, director of marketing for Texas Live!
Tickets are $1,100

To buy tickets and find more information, go here.
—
BIONORTHTX: AN EVENING WITH THE BOARD OF DIRECTORS
Norton Rose Fulbright, Dallas Office, 2200 Ross Ave., in Dallas
5:30 – 8 p.m.
BioNorthTX, a nonprofit association representing the life sciences industry in North Texas, invites you to attend its first networking event with members of its board of directors. Come listen to members share their proactive visions and future goals for this organization. Seating is limited to the first 100 guests. Refreshments will be provided. 
Free
To register and find more information, go here.
—
BREAKFAST AT THE BAC
Fort Worth Business Assistance Center, 1150 S. Fwy., in Fort Worth
7:30 – 9 a.m.
The city of Fort Worth's Economic Development Department focuses on identifying and supplying resources for small businesses and entrepreneurs. The department invites you to join the Breakfast at BAC to engage in a thought-provoking discussion regarding management and communication leadership that leads to a healthy workplace environment. 
Speakers:
Dr. Stacia Alexander, clinical psychologist, life coach, and trainer; teaches resiliency to succeed
Dr. Stevie Dawn, CEO of Orange Compass; specializes in emotional intelligence strategies

Free
To register and find more information, go here.
---
FRIDAY, APRIL 27
INNOVATION TEAM DISRUPTION SERIES
Blackstone LaunchPad at UT-Dallas, 800 W. Campbell Rd., in Richardson
10:30 a.m. – 1 p.m.
Disruptive Trends and How to Navigate Them: At this lecture series event, industry experts will lead a thought-provoking discussion regarding future technology trends, while providing insight on how to turn negative impact into advantageous opportunities for your business.
Speakers:
Dr. Drew Lipman, Hypergiant 
GP Gopalakrishnan, Texas Instruments
Don Hicks, Ph.D., professor, UT Dallas
Member tickets are $15. Nonmember tickets are $20
To register and find more information, go here.
---
SATURDAY, APRIL 28
A LITTLE NIGHT MUSIC | 4TH ANNUAL PHILANTHROPY
The Statler Dallas, 1914 Commerce St., in Dallas
6 – 11 p.m.
Social Venture Partners Dallas invites you to the 4th Annual Philanthropy event this week. SVP is a global network of partners with the sole mission of improving the community, while turning problems into potential. According to the event page, A Little Night Music will display the hidden talents of the philanthropic world for a night of entertainment, dining, and celebration. Dinner will be provided and black tie attire is preferred.
Tickets start at $150 
To purchase tickets and find more information, go here.
—
KNOWLEDGE IS POWER CONFERENCE 
Bill J. Priest Institute for Economic Development, 1402 Corinth Street Road, in Dallas
8:30 a.m. – 12 p.m.
Calling all business owners and entrepreneurs. This hands-on, informative session will teach attendees how to implement successful business strategies in oder to grow and expand their business. Don't miss the opportunity to network with other business professionals and community members, while taking away valuable advice and tools that will help boost your career, regardless of the industry you're in. 
Free
To register and find more information, go here.
---
SUNDAY, APRIL 29
DEVELOP A SUCCESSFUL ROBOTIC STARTUP COMPANY
Dallas Robotic Startup Conference, 800 W. Campbell Road, in Dallas
1 – 5 p.m.
Atechup invites you to learn how to develop a robotic tech company with this interactive conference. Atendees will learn the ins and outs of robotics through a variety of tools and resources. This conference will cover topics such as robotics basics, coding, prototyping, creativity, capital and funding, business platforms, and more. 
Tickets are $99 – $499.
To purchase tickets and find more information, go here.
---
MONDAY, APRIL 30 – TUESDAY MAY 2
CONSCIOUS CAPITALISM
Fairmont Hotel, 1717 N. Akard St., in Dallas
Begins 8 a.m. Monday
Whether you're a CEO, entrepreneur, consultant, business professional, or other industry leader, Conscious Capitalism welcomes individuals who are truly committed to elevating humanity through business. Through keynote addresses, hands-on workshops, panel discussions, networking activities, yoga sessions, receptions, and more, attendees will build collaborative and professional relationships with like-minded individuals.
Click here for the full CC2018 agenda. 
Ticket prices vary
To register and find more information, go here.
---
WEDNESDAY, MAY 2
INNOTECH DALLAS
Irving Convention Center – Exhibit Hall B, 1500 Las Colinas Blvd., in Irving
8:30 a.m. – 4:20 p.m.
InnoTech Dallas returns this year for its eighth annual event. Technology professionals and businesses unite to provide an educational, collaborative environment, where business professionals are able to network and share valuable insight among each other. The latest emerging tech trends and business solutions will be presented and discussed by industry experts. Some major topics include: Transforming the IT Organization, IT Leadership, Women in Tech Summit, Digital Transformation and Analytics, and so much more.  
Tickets are $50 – $99
To register and find more information, go here. 
---
THURSDAY, MAY 3
REPROGRAMMING THE BRAIN TO HEALTH 
The Center for BrainHealth at UT Dallas, 2200 West Mockingbird Lane, in Dallas
7:30 a.m. – 5 p.m.
In collaboration with Helen Wills Neuroscience Institute at The University of California, Berkeley, the Center for BrainHealth at The University of Texas at Dallas will host the 12th annual Reprogramming the Brain to Health Symposium. Brain health experts and scientists converge to discuss revolutionary breakthroughs in brain health research.
This year's Keynote Address and Charles L. Branch BrainHealth Award recipient is Pasko Rakic, M.D., PhD. Rakic was the founder of the Department of Neurobiology at Yale and served as the chairman for 37 years. 
Tickets are $12 – $150
To purchase tickets and find more information, go here.
—
HOW TO BE SOCIAL: SUCCEED AT ANY AGE
1900 Pacific Residences, 1900 Pacific Ave., in Dallas
6-8 p.m.
This networking event will feature speakers who are all influencers in their own spheres. "I choose them because they continuously seek opportunities to put value back into the people around them," said Jewels Clark, How to Be Social blog founder and former Dallas Innovates intern. "They are building intra-dependent communities that thrive on building each other up and pushing each other to their full potential and past it."
Speakers are: 
Timothy Hoang, photographer and videographer

Brittany Dawn, fitness social influencer

Rachel Chang, director of events and programs at The Dallas 

Entrepreneur Center

Deadly Doodles aka Drake Williams, artist and graphic animator
Tickets are $15 – $20
To purchase tickets and find more information, go here.

Credits: All photos, logos, and brand images are the property of their respective owners. Company, product, and service names used on this website are for identification purposes only. Trademarks included are the property of their respective owners.
Feature art: 
Please visit the event websites for the latest updates on days, times, and location.
---
READ NEXT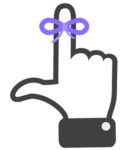 Save The Date: Innovation + Technology Summit, Startup Comedy Roast & Future Tech Expo
YOU WON'T WANT TO MISS THESE UPCOMING EVENTS
Fill your calendar with the most innovative events in Dallas. Whether you're interested in attending a workshop, conference or networking happy hour, Dallas Innovates is here to provide you a guide for the who, what, and where of innovation in Dallas. Find upcoming events here.
---
WHAT'S ON YOUR CALENDAR?
Know of a great event? Tell us about it here. 

Get on the list.
Sign up to keep your eye on what's new and next in Dallas-Fort Worth, every day. 
And, you'll be the first to get the digital edition of our new Dallas Innovates magazine: 
The annual edition publishes in January