North Texas is a big place, with plenty to do, see, hear, and watch. So, we scour the internet every week to find events and activities for you. As always, events may change at any time, so check the event website or registration page for the latest details.
---
FRIDAY, AUG. 25
TECH TITANS GALA 2017
Renaissance Dallas at Legacy West, 6007 Legacy Drive, in Plano
Reception 5:30 p.m. and Awards 7-10 p.m.
Join DFW tech influencers at this black-tie event honoring leaders that are transforming the industry for the greater good.
Individual tickets are $195.
Purchase tickets and find more information here.
—
EXCLUSIVE XD EXPERIENCE: MARVEL STUDIOS WEEK
Participating Cinemark XD Theaters
Aug. 25-31
Superhero fans rejoice! In this weeklong event, select Cinemark theaters are featuring 11 of the most popular Marvel movie titles. The movies will be played in Cinemark's XD theaters, and tickets and concessions will be sold at a special price.   
Marvel Studios Week movie line-up includes:
Iron Man

Thor

Marvel's The Avengers

Captain America

Guardians of the Galaxy

Doctor Strange
Tickets are $5.
Purchase tickets, view participating theater locations, and find more information here.
—
INTERNATIONAL WOMEN'S CONFERENCE AND D&KSUOMI HUMANITARIAN AWARD 2017
The Hall of State at Fair Park, 3939 Grand Ave., in Dallas
9 a.m. – Saturday, Aug. 26
DKsuomi Foundation and We Are Survivors will host the third annual International Women's Conference. Professionals from an array of industry backgrounds will come together for this training seminar, open forum, and networking event. 
Tickets start at $40. 
Register and find more information here.
---
SATURDAY, AUG. 26
TRANSITIONING TO TECH?
The Dallas Entrepreneur Center Co-working Space, 311 N. Market St., in Dallas
9:30 a.m. – noon
If you are interested in entering the tech space, learning about web development, or acquiring technical skills, attend Tech Talent South's Open House.
Free
Register and find more information here.  
---
MONDAY, AUG. 28
STARTUP GRIND DALLAS: SCOTT HARPER
Common Desk, 2919 Commerce St., in Dallas
5:45 – 8 p.m.
Startup Grind Dallas is hosting a networking event and fireside chat featuring Scott Harper, founder and CEO of Dallas-based Dialexa. Harper is the recipient of E&Y's Emerging Technology Entrepreneurs of the Year 2016 Southwest Award. He started Dialexa in 2010 with a focus to solve its clients' challenges through technology and product innovation. Its clients include both startup and Fortune 1000 companies, according to the event website. 
Tickets are $10.
Register and find more information here. 
---
WEDNESDAY, AUG. 30
SHARING THE COMMON POOL
Magnolia Hotel Dallas Park Cities, 6070 N. Central Expressway., in Dallas
11:30 a.m. – 1 p.m.
SVP Dallas will host a lunch and learn headlining Charles R. Porter, real estate, water rights, and construction expert.
Tickets are $40 before Aug. 27 and $55 at the door.
Purchase tickets and find more information here.
—
HEALTH WILDCATTERS' TEAM REVEAL & HAPPY HOUR
Health Wildcatters, 1910 Pacific Ave., Suite 20,000, in Dallas
5:30 – 7:30 p.m.
Health Wildcatters will host a happy hour to reveal the startups selected for its 2017 Accelerator Program. Network with investors, mentors, and the new teams.  
Free
Register and find more information here.
---
THURSDAY, AUG. 31
LOU DIAMOND PHILLIPS FILM FESTIVAL: 'FILLY BROWN
Lone Star Auditorium at UTA, 500 W. Nedderman Drive, in Arlington
7 p.m.
University of Texas at Arlington alumnus, celebrated actor, director, and producer Lou Diamond Phillips will host a conversation and viewing of her film, Filly Brown.
Free
Find more information here.
---
SNEAK PEEKS
FRIDAY, SEPT. 8
TalentNet LIVE
Alto 211, 211 N. Ervay St., in Dallas
5 p.m.
TalentNet Live, known as the one of the largest recruiting industry events in the Southwest, presents its annual Dallas conference. Hear from industry leaders, network with other talent professionals, and enjoy full access to digital templates, notes, presentations, and videos, according to the event site.
Tickets start at $125.
Purchase tickets and find more information here.
---
WEDNESDAY, OCT. 25 – FRIDAY, OCT. 27
bigBANG! 2017
Various Dallas locations
5 – 7 p.m. Oct. 25; 8 a.m. – 5 p.m. Oct. 26; and TBD Oct. 27
Investing in Change: Power, Purpose, & Profit 
bigBANG! is Dallas' longest-running event for social innovation, focused on driving deeper conversations and innovative solutions for positive change in our city, according to the event website. This year's event will focus on how Dallas benefits from impact investing — using for-profit investments to create change. The event begins with a VIP reception Oct. 25 at Polsinelli, 2950 N. Harwood St., Suite 2100 in Dallas. The main conference will be Oct. 26 at Paul Quinn College, 3837 Simpson Stuart Road, in Dallas. The Oct. 27 deep dive session will be held at Federal Reserve Bank of Dallas, 2200 N. Pearl St. in Dallas.
Keynote Speakers:
Bobby Turner, principal and CEO of Turner Impact Capital
Eva Longoria, award-winning actress, philanthropist, and impact investor
Robert S. Kaplan, president and CEO of the Federal Reserve Bank of Dallas
Mary Jalonick, president and CEO of The Dallas Foundation
General admission is $125 and VIP tickets are $275.
Purchase tickets and find more information here.
---
TUESDAY, NOV. 7
DEEPAK CHOPRA
Winspear Opera House, 2403 Flora St., in Dallas
7:30 p.m.
Don't miss the opportunity to hear from Dr. Deepak Chopra. A world-renowned pioneer in integrative medicine and personal transformation, founder of The Chopra Foundation, and 25-time New York Times bestselling author, Chopra has been described as "one of the top 100 heroes and icons of the century," according to TIME magazine.
Tickets start at $36.
Purchase tickets and find more information here. 
---
WEDNESDAY, NOV. 8 – SUNDAY, NOV. 12
LONE STAR FILM FESTIVAL
various venues in Sundance Square in Fort Worth
The Lone Star Film Festival Ball will kick-off the 11th annual festival at Bass Performance Hall. The weeklong event will include film screenings, a film competition, panel discussions, guest speakers, awards and parties, according to the event website. 
Early bird all-access badges are available online for $225. Individual screening tickets are $10 at the door.
Purchase badges and find more information here.
---
READ NEXT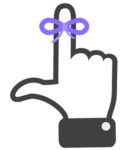 Save The Date: State of Downtown Address, The Vision Tour & Big Design Conference
YOU WON'T WANT TO MISS THESE UPCOMING EVENTS
Fill your calendar with the most innovative events in Dallas. Whether you're interested in attending a workshop, conference or networking happy hour, Dallas Innovates is here to provide you a guide for the who, what, and where of innovation in Dallas. Find events such as these and more, here.
---
WHAT'S ON YOUR CALENDAR?
Know of a great event? Tell us about it here. 
---
Dallas Innovates, every day