North Texas is a big place, with plenty to do, see, hear, and watch. So, we scour the internet every week to find events and activities for you. As always, events may change at any time, so check the event website or registration page for the latest details. 
---
THURSDAY, JUNE 7
BRASS TACKS COLLECTIVE OPEN HOUSE SHOWCASE
WeWork Thanksgiving Tower, 1601 Elm St., Floor 33, in Dallas
6:30 – 8:30 p.m. 
The Brass Tacks Collective Agency, a teaching agency for advertising and marketing, will be hosting its first Open House Showcase. This event will feature projects from the 2017-2018 apprenticeship class. In addition to showcasing the portfolios, there also will be refreshments and networking opportunities. 
Free
To register and find more information, go here. 
---
FRIDAY, JUNE 8
PERSONAL BRANDING WORKSHOP
Downtown Republic Center, 325 N. St. Paul St., Suite 3100, in Dallas
9 a.m. – 4:30 p.m.
Darlene Hunter, CEO of Darlene Hunter and Associates LLC, will be in Dallas to give a talk on the importance of personal branding in the business world. This workshop will allow you to share your ideas and visions with employees from other companies while becoming more knowledgeable about controlling your image and different ways to sharpen your brand.
Tickets are $285.
To purchase tickets and find more information, go here
---
SATURDAY, JUNE 9
2018 DSVC DALLAS SHOW
Dallas Museum of Art, 1717 N. Harwood St., in Dallas 
7 – 10 p.m.
Join creative minds at the 50th Anniversary Dallas Show, hosted by the Dallas Society of Visual Communications. This black-tie affair will recognize and award professionals in multiple categories such as photography, design, advertising, illustrations, and interactive. 
Tickets start at $150.
To purchase tickets and find more information, go here.  
—
CANAL FEST 2018
Las Colinas Urban Center, 501 E. Las Colinas Blvd, in Irving 
2 – 10 p.m. 
This festival is a chance to celebrate and learn about the different cultures around the world. There will be food, drinks, crafts, and activities, and demonstrations from an array of cultures. Additionally, the Museum of International Cultures will be providing attendees with the opportunity to view and learn more about ancient artifacts.
Free; Parking $10. 
For more information go here. 
---
MONDAY, JUNE 11 – TUESDAY, JUNE 12
2018 DIGITAL BUSINESS SUMMIT SERIES
Marriott at Legacy Town Center, 7121 Bishop Road, in Plano
1:30 – 9:30 p.m. Monday; 8 a.m. – 6:30 p.m. Tuesday
This two-day event will be filled with information and personal experiences from the speakers in attendance about how different enterprises can help change businesses. Business executives can expect to "engage with customers in innovative ways and to optimize operational and business processes for future growth."
Tickets are $1,695.
To purchase tickets and find more information, go here. 
---
TUESDAY, JUNE 12
BRAZEN FORT WORTH LAUNCH EVENT
The 4 Eleven, 411 S. Main St. in Fort Worth
6-9 p.m.
Brazen is an organization that offers support and resources for female entrepreneurs at all stages of business through group discussions, roundtables, and networking events. The DFW chapter is having a launch event in Fort Worth to give women in the area who want to build their business a taste of what the organization has to offer. The event is open to all women in the DFW area seeking growth on their business journey.
Free
For more information go here.
---
WEDNESDAY, JUNE 13
BUSINESS FOR BREAKFAST: ARCHITECTURE – DESIGN INNOVATION
Fort Worth Club, 306 W. 7th St, in Fort Worth
Begins at 7:30 a.m. 
Start your morning by learning about upcoming architecture and design projects in Fort Worth. The panel of speakers includes Michael Bennet of Bennet Benner Partners, Karen Alschuler of Perkins + Will, David Stanford of Hahnfeld Hoffer Stanford, Leesa Vardeman of VLK Architects, and moderator Jason Meyer of Cooksey.
Tickets start at $50.
To purchase tickets and find more information, go here. 
—
HOW VIRTUAL AND AUGMENTED REALITY TECHNOLOGY WILL IMPACT AND TRANSFORM HEALTHCARE
Capital Factory, 3102 Oak Lawn Ave., Suite 109, in Dallas
6 – 7:30 p.m. 
The Center for BrainHealth will host Walter Greenleaf, a medical technology developer and behavioral neuroscientist at Stanford University, at Capital Factory's new Dallas location at The Centrum. Greenleaf is one of the leading minds in his field and is looking to inform the people of Dallas about how virtual technology can make an impact in health care. 
Free
To register and find more information, go here. 
---
THURSDAY, JUNE 14
DALLAS CAREER FAIR
DoubleTree Dallas Market Center, 2015 Market Center Blvd., in Dallas
11 a.m. – 2 p.m. 
The goal of this event is to help people who are searching for jobs meet the faces of many different companies throughout the Dallas area. The career fair will allow you to find out who is hiring and give people a chance to make a good first impression while hopefully meeting their future employers. 
Free
To register and find more information, go here. 

Credits: All photos, logos, and brand images are the property of their respective owners. Feature image of young man controlling robotic hand with virtual reality headset via vchal/istockphoto. Company, product, and service names used on this website are for identification purposes only. Trademarks included are the property of their respective owners. 
Please visit the event websites for the latest updates on days, times, and location.
---
READ NEXT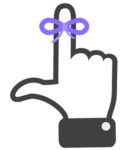 Save The Date: Capital Factory Dallas + The DEC Grand Opening, Next Mortgage Tech Trends & CodeLaunch Startup Expo
YOU WON'T WANT TO MISS THESE UPCOMING EVENTS
Fill your calendar with the most innovative events in Dallas. Whether you're interested in attending a workshop, conference or networking happy hour, Dallas Innovates is here to provide you a guide for the who, what, and where of innovation in Dallas. Find upcoming events here.
---
WHAT'S ON YOUR CALENDAR?
Know of a great event? Tell us about it here. 

Get on the list.
Dallas Innovates, every day. 
Sign up to keep your eye on what's new and next in Dallas-Fort Worth, every day.