North Texas is a big place, with plenty to do, see, hear, and watch. So, we scour the internet every week to find events and activities for you. As always, events may change at any time, so check the event website or registration page for the latest details. 
---
THURSDAY, JUNE 21 – FRIDAY, JUNE 22
NEXT MORTGAGE TECH TRENDS
Hotel ZaZa, 2332 Leonard St, in Dallas
8 a.m. – 5 p.m. Thursday; 8 a.m. – 2:30 p.m. Friday 
Hear about new competitive intel from the people of: Mr. Cooper, loanDepot, PrimeLending, SunTrust, Caliber, Better Mortage, and many others. This tech-focused event gives women the insight about mortgage lending, the opportunity to listen to many knowledgeable CEOs, as well as being able to connect with other accomplished executives. 
Tickets start at $595.
To purchase tickets and find more information, go here. 
---
THURSDAY, JUNE 21
REVTECH RETAIL TECHNOLOGY SHOWCASE
RevTech, Walnut Glen Tower, 8144 Walnut Hill Lane, Suite 120, in Dallas
3 – 5:30 p.m.; Reception 5:30 – 7 p.m.
Come meet a group of retail innovators from an Ai-enabled style assistant to an enterprise tech platform aimed to improve online consumer engagement. Executives from GameStop and Neiman Marcus will also be there to discuss the latest in retail innovation. Stay to network following the program. 
Tickets start at $10.
To purchase tickets and find more information, go here. 
---
SATURDAY, JUNE 23
CORPORATE WOMEN UNITE: HOW TO 9 & THRIVE IN CORPORATE
Gather Kitchen, 1601 Elm St., in Dallas
11 a.m. – 1:30 p.m. 
This event is all about empowering women in the workplace to find their voice and hearing from many different CEOs, CMOs, founders, and executives that will be giving their own helpful tips about moving up the corporate food chain. Guests will leave with affirmation cards, new business connections, and food from Gather Kitchen. 
Tickets start at $65. 
To purchase tickets and find more information, go here.
—
REUNION LAWN PARTY
The Lawn at Reunion, 692 Sports St., in Dallas
6:30 – 10 p.m. 
Soak up the Dallas skyline at the 4th annual Reunion Lawn Party. There will be plenty of things to do, from eating at 10 different food trucks, listening to live music, playing lawn games, and even watching armadillo races. President of the Reunion Tower Dusti Groskreutz says that the "Reunion Lawn Party brings together families and friends of all generations for an evening of entertainment, laughter, and memories."
Free
For more information go here.
—
IMPROV TO IMPROVE
Common Desk Deep Ellum, 2919 Commerce St., in Dallas
10 a.m. – 1 p.m.
There is no improvisation experience required for this fun activity that helps attendees gain confidence in the workplace. Improv to Improve, LLC, will focus on fun ways to gain confidence in certain situations, improve listening skills, and how to collaborate creatively with others. 
Tickets are $45.
To purchase tickets and find more information, go here.
---
MONDAY, JUNE 25
BUSINESS ETHICS SKILLS WORKSHOP 
Downtown Republic Center, 325 N. St. Paul St., Suite 3100, in Dallas
9 a.m. – 4:30 p.m. 
This workshop is aimed to help companies understand the benefits of business ethics, provide helpful strategies to use at work, and how to lead with integrity while making ethical decisions. 
Tickets are $285.
To purchase tickets and find more information, go here.
---
TUESDAY, JUNE 26
GDPC 2018 ANNUAL LUNCHEON
Omni Hotel, 555 S. Lamar St., in Dallas
11 a.m. – 1:30 p.m. 
The Greater Dallas Planning Council annual event will feature Doug Murtha, group vice president of corporate strategy and planning for Toyota Motor Sales, USA, Inc. Murtha will give insight about the future of the auto industry in North Texas, the U.S., and around the world. 
Tickets start at $60. 
To purchase tickets and find more information, go here. 
---
WEDNESDAY, JUNE 27
SHELEADS: HOW TO BE ENGAGED & EMPOWERED
WeWork Thanksgiving Tower, 1601 Elm St., in Dallas
6 – 9 p.m 
Bumble Bizz and WeWork are jointly putting on a night featuring pop-ups, drinks and treats, and "a discussion filled with authentic, inclusive, and forward-thinking panelists," according to the event site. Expect to hear from Marty Martinez, founder and CEO of Social Revolt Agency, along with WFAA's Emmy Award-winning influencer and developer Blair Nelson. While hearing thoughts and ideas from other attendees, you also can enjoy the DIY headshot station, makeup touchups from Benefit Cosmetics, food, drinks and much more!.Ticket proceeds will benefit a Texas-based charity. 
Tickets are $5.
For more information go here. 
—
WEDALLAS: TOP WOMEN IN TECH
The Dallas Entrepreneur Center + Capital Factory, 3102 Oak Lawn Ave., Suite 250, in Dallas
6 – 8:30 p.m.
Capital One and The Dallas Entrepreneur Center bring us their new program that is designed to give women entrepreneurs from North Texas confidence and inspiration in the workplace. This event will let influential entrepreneurs in the tech industry speak about their experiences while also listening to a series of fireside chats that including: Nina Vaca, chairman and CEO at Pinnacle Group, and Shama Hyder, founder and CEO at Zen Media. Goldie Chan, founder and head of content at Warm Robots, will moderate. 
Tickets are $10.
To purchase tickets and find more information, go here.

Credits: All photos, logos, and brand images are the property of their respective owners. Company, product, and service names used on this website are for identification purposes only. Trademarks included are the property of their respective owners.
Please visit the event websites for the latest updates on days, times, and location.
---
READ NEXT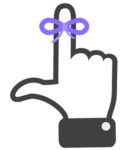 Save The Date: How to Communicate with Developers, TREC Shark Tank, & Bitcoin, Ethereum, + Blockchain Superconference
YOU WON'T WANT TO MISS THESE UPCOMING EVENTS
Fill your calendar with the most innovative events in Dallas. Whether you're interested in attending a workshop, conference or networking happy hour, Dallas Innovates is here to provide you a guide for the who, what, and where of innovation in Dallas. Find upcoming events here.
---
WHAT'S ON YOUR CALENDAR?
Know of a great event? Tell us about it here. 

Get on the list.
Dallas Innovates, every day. 
Sign up to keep your eye on what's new and next in Dallas-Fort Worth, every day.