North Texas is a big place, with plenty to do, see, hear, and watch. So, we scour the internet every week to find events and activities for you. As always, events may change at any time, so check the event website or registration page for the latest details. 
---
THURSDAY, JULY 19
HOW TO COMMUNICATE WITH DEVELOPERS
WeWork Legacy West, 7700 Windrose Ave., in Plano
6:30 – 8 p.m.
All business owners, entrepreneurs, project managers, and non-technical people are invited to attend a discussion on how to translate technical jargon to layman's terms to help them better understand and communicate with web developers and software engineers. Tech Talent South is the host of this event, and is a Charlotte-based coding bootcamp dedicated to fostering talent in technology throughout the southeast U.S. and aid the region in evolving its high-tech hubs.
Find more information here.
—
ENGAGE & CONNECT: BUILDING YOUR PERSONAL BRAND
Sidley Austin LLP, 2021 McKinney Ave., Suite 2000, in Dallas
6:30 – 8:30 p.m. 
Engage and connect with Make-A-Wish North Texas Young Leaders Council and other business professionals from DFW. There will be a panel discussion focusing on building your own personal brand and enough time to meet other professionals to expand your business relationships. 
Free
To register and find more information, go here.
---
FRIDAY, JULY 20 – SUNDAY, JULY 22
INFINITY FESTIVAL: VIRTUAL REALITY WEEKEND 
Fort Wort Museum of Science and History, 1600 Gendy St., in Fort Worth
6 – 10 p.m. Friday, 10 a.m. – 5 p.m. Saturday, noon – 5 p.m. Sunday  
The Infinity Festival is an opportunity to witness the newest advancements in virtual reality and multiple interactive immersive technologies. Attendees will be able to make 3D scans of the museum's artifacts, enjoy immersive technology demonstrations, and learn about the newest technological advancements from experts in the area. The weekend kicks off Friday with a pre-festival Science on Tap event for the 21+ crowd. Attendees can explore the impolite science of the human body in Grossology, try their hand at humorous virtual surgery scenarios, or sit in on chats from UNT Health Science Center professors, according to the event page. 
Ticket prices vary.
To purchase tickets and find more information, go here.
---
SATURDAY, JULY 21
STEM IN THE PARK
Klyde Warren Park, 2012 Woodall Rodgers Freeway, in Dallas
9 a.m. – 3 p.m. 
The Dallas Millennial Club, Visit Dallas, The University of Texas at Dallas, and iCode are just a few of the names that are sponsoring this huge STEM event. There will be music, STEM-related booths, family games, and guest speakers including a keynote speech from Jody Grant. 
Free
To purchase tickets and find more information, go here.
---
SUNDAY, JULY 22
SUNDAY SUPPER CONCERT SERIES
Cafe Momentum, 1510 Pacific Ave., in Dallas
6 – 10 p.m. 
Every month through November, Cafe Momentum and Eric Nadel, legendary baseball Hall of Famer and Texas Rangers radio announcer, will be hosting acoustic concerts along with food, drinks, and the opportunity to meet the people of Cafe Momentum. This month's dinner and concert will feature country music singer and activist, Chely Wright. 
Tickets are $85.
To purchase tickets and find more information, go here.
---
MONDAY, JULY 23
CELEBRATING THE 100TH ANNIVERSARY OF NELSON MANDELA'S BIRTH
Dallas Museum of Art, 1717 N. Harwood St, in Dallas
7:30 p.m. 
Remember Nelson Mandela's legacy by listening to "The Prison Letters of Nelson Mandela." Zamaswazi Dlamini-Mandela, granddaughter of Nelson Mandela and entrepreneur, and Sahm Venter, journalist and senior researcher at the Nelson Mandela Foundation, will be in attendance. 
Tickets start at $10. 
To purchase tickets and find more information, go here.
---
WEDNESDAY, JULY 25
NETWORK AFTER WORK AT SAINT ROCCO'S
Saint Rocco's New York Italian, 3011 Gulden Lane, Suite 100, in Dallas
6 – 9 p.m. 
Meet up with fellow business owners, entrepreneurs, professionals, and executives for a night of making connections while enjoying food and drinks. "Whether you have a specific business or career goal in mind, or just see the value in having deeper roots in the local community, this event is for you," according to the event page.
Tickets start at $15.
To purchase tickets and find more information, go here.

Credits: All photos, logos, and brand images are the property of their respective owners. Company, product, and service names used on this website are for identification purposes only. Trademarks included are the property of their respective owners.
Please visit the event websites for the latest updates on days, times, and location.
---
READ NEXT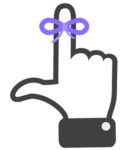 Save The Date: CodeLaunch Startup Expo, Big Design Conference 2018, & TREC Shark Tank
YOU WON'T WANT TO MISS THESE UPCOMING EVENTS
Fill your calendar with the most innovative events in Dallas. Whether you're interested in attending a workshop, conference or networking happy hour, Dallas Innovates is here to provide you a guide for the who, what, and where of innovation in Dallas. Find upcoming events here.
---
WHAT'S ON YOUR CALENDAR?
Know of a great event? Tell us about it here.