North Texas is a big place, with plenty to do, see, hear, and watch. So, we scour the internet every week to find events and activities for you. As always, events may change at any time, so check the event website or registration page for the latest details. 
---
THURSDAY, MARCH 22
THE BOARDROOM ULTIMATE ELEVATOR PITCH COMPETITION
1208 Oak Drive, in Flower Mound
6 – 9 p.m.
The Boardroom will host its Ultimate Elevator Pitch Competition, followed by the EDGE launch party. Participants have submitted 30-second pitch videos with their original and innovative business ideas. At the event, the audience and panel of outside business experts will vote on the pitches, determining which contestant will advance to the 90 second pitches. Final voting will occur through live social media voting. Don't miss out on this opportunity to network with other business professionals and listen to a variety of original business pitches.  
Tickets are $20 – $495
For more information, go here.
---
FRIDAY, MARCH 23
HOW TO BE MORE CREATIVE IN LIFE + WORK
GoodWork, 1808 S. Good Latimer Expressway, in Dallas
8 – 10 a.m.
Brett Cowell, a creative consultant and coach, invites you to attend this special presentation on how creativity can positively alter your life and work. Regardless of your profession or passion, come join this insightful discussion to improve your creativity skills, while networking with other community members.
This workshop will focus on content from three key books:
"Creative Intelligence" by Bruce Nussbaum
"Creative Confidence" by Tom and David Kelley
"The Business Romantic" by Tim Leberecht
Free
To register and find more information, go here.
—
WAXING AND WANING: PARALLAX PHOTOGRAPHY EXHIBITION
UNT on the Square, 109 N. Elm St., in Denton
9 a.m. – noon and 1 – 5 p.m. Monday-Friday, with extended hours until 8 p.m. on Thursdays and Fridays and 11 a.m. – 3 p.m. Saturdays.
The University of North Texas will launch the Waxing and Waning Exhibition, showcasing the original work of photography students in the Parallax Club within the College of Visual Arts and Design. The Parallax organization prepares students for their professional photography careers through collaboration and critique sessions with their peers. The exhibition runs through April 13. There will be a reception 5:30 to 7 p.m. March 26.
Free
For more information go here.
---
SUNDAY, MARCH 25
DINNER DIALOGUES: SOCIAL MEDIA VS. REAL LIFE
DFW Global Cowork, 11325 Pegasus St., Suite S201, in Dallas 
6:30 – 9 p.m.
DFW GlobalCoWork invites you to join its Dinner Dialogues event to engage in a thought-provoking discussion regarding the reality and effects of social media. At this event, community members are encouraged to get to know one another, while providing insight and sharing pertinent subject matter. Dinner is provided. 
Tickets are $35
For more information go here.
—
WOMEN AND THE MOVIES THEY MAKE
Alamo Drafthouse Cinema, 100 S. Central Expressway, in Richardson
12:15 – 4:30 p.m.
Dallas VideoFest along with Women in Film Dallas and WiFD's Flicks by Chicks Film Festival presents Women and the Movies They Make, a one-of-a-kind featured program, curated by Shilyh Warren, an assistant professor of aesthetics and film studies at UTD. In this program, a selection of work from the Women Make Movies catalog will be screened to emphasize the power and influence of feminist films released over the years and around the world. 
Program 1: 12:15 – 2:15, features four films, runtime of 109 minutes
Program 2: 2:30 – 4:30, features nine films, runtime 108 minutes
Tickets are $5 per program
For more information go here.
---
MONDAY, MARCH 26
SMU LECTURE SERIES IN ENGINEERING ENTREPRENEURSHIP
Huitt-Zollars Pavilion, Embrey 115, 3101 Dyer St., in Dallas
6 – 7:30 p.m.
SMU's Lyle School of Engineering returns Monday with it's Engineering Lecture Series, this time featuring Eric Swanson. The discussion will be focused on the biomedical optics field and the impact of the health care industry.
Free
To RSVP and find more information, go here.
---
TUESDAY, MARCH 27
IMPACT YOUR BUSINESS LUNCHEON
Joe T. Garcia's "La Puertita," 2201 N. Commerce St., in Fort Worth
11:30 a.m. – 1 p.m.
The Fort Worth Chamber of Commerce will host a luncheon to hear from the most recent recipients of its Small Business of the Year Award. 
Presenters and Topics Include:
"Managing Growth Thru a Well Laid Out Plan," Jeff Schuessler and Ben Wallace of Site Barricades
"Knowing Your Customer," Brooke Howerton of The Paisley Heart, LLC
"Staying True to Your Identity / Finding Your Niche of a Niche," John R. Chawner of Pointwise, Inc.
"Scalability Thru Automation and Matrices," Benjamin Gatzke of BorrowWorks, LLC
Tickets are $20 for upper tier members and $25 for standard members.
To register and find more information, go here.
—
TEXAS CONSILIUM BREAKFAST BREAKTHROUGH
The Study USA, 801 W. Irving Blvd., in Irving
8 – 10 a.m.
This event, hosted by Texas Consilium, is geared toward business owners, presidents, CEOs, CFOs, CMOs, and other C-level business leaders. The program will focus on the use of technology to expand and drive business improvement. This event will include breakfast, a speaker presentation, and panel discussion.
Tickets are $40 – $50.
To register and find more information, go here.

Credits: All photos, logos, and brand images are the property of their respective owners. Company, product, and service names used on this website are for identification purposes only. Trademarks included are the property of their respective owners.
Please visit the event websites for the latest updates on days, times, and location.
---
READ NEXT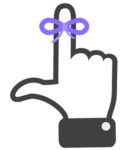 Save The Date: Dallas Startup Week, North Texas Teen Book Festival & NEXT Mortgage Tech Trends 
YOU WON'T WANT TO MISS THESE UPCOMING EVENTS
Fill your calendar with the most innovative events in Dallas. Whether you're interested in attending a workshop, conference or networking happy hour, Dallas Innovates is here to provide you a guide for the who, what, and where of innovation in Dallas. Find upcoming events here.
---
WHAT'S ON YOUR CALENDAR?
Know of a great event? Tell us about it here.