North Texas is a big place, with plenty to do, see, hear, and watch. So, we scour the internet every week to find events and activities for you. As always, events may change at any time, so check the event website or registration page for the latest details. 
---
THURSDAY, MAY 3
HOW TO BE SOCIAL: SUCCEED AT ANY AGE
1900 Pacific Residences, 1900 Pacific Ave., in Dallas
6-8 p.m.
This networking event will feature speakers who are all influencers in their own spheres. "I choose them because they continuously seek opportunities to put value back into the people around them," said Jewels Clark, How to Be Social blog founder and former Dallas Innovates intern. "They are building intra-dependent communities that thrive on building each other up and pushing each other to their full potential and past it."
Speakers are: 
Timothy Hoang, photographer and videographer
Brittany Dawn, fitness social influencer
Rachel Chang, director of events and programs at The Dallas Entrepreneur Center
Deadly Doodles aka Drake Williams, artist and graphic animator
Tickets are $15 – $20
To purchase tickets and find more information, go here.
---
SATURDAY, MAY 5 – SUNDAY, MAY 6
DWE WOMEN'S EXPO
InterContinental, 15201 Dallas Parkway, in Dallas
Events begin noon Saturday 
The Dallas Women Entrepreneurs will host the Women's Expo this weekend. DWE empowers and celebrates women entrepreneurs in Dallas. Discover new local businesses, engage in lively conversation, and expand your network at this expo.
Tickets are $0 – $899.
To purchase tickets and find more information, go here.
---
SUNDAY, MAY 6 – MONDAY, MAY 28
SOLUNA INTERNATIONAL MUSIC & ARTS FESTIVAL
Morton H. Meyerson Symphony Center, 2301 Flora St., in Dallas
The fourth annual Nancy A. Nasher and David J. Haemisegger Family SOLUNA International Festival returns this year for a special three-week experience. As one of the biggest events in Dallas' cultural realm, this festival combines contemporary music and performing arts with educational and innovative components. Performances and events for this year's SOLUNA festival are focused around the theme of "Shadow and Light." According to Forbes, "SOLUNA bridges the gap between classical music and contemporary culture." The SOLUNA Festival will continue through May 28.
For additional details and ticket information, go here.
---
TUESDAY, MAY 8
2018 D CEO MERGERS & ACQUISITIONS AWARDS
CityPlace, 2711 N. Haskell Ave., in Dallas
5:30 – 7:30 p.m.
D CEO invites you to the 5th Annual Mergers & Acquisitions Awards, honoring successful Dallas-Fort Worth companies and dealmakers, who took part in exceptional business transactions this year. Come out to celebrate at this cocktail party and awards ceremony, while networking with other business professionals and community members. Space is limited.
To view photos and winners from last year's event, click here.
Tickets are $100 – $1,000.
To purchase tickets and find more information, go here.
---
WEDNESDAY, MAY 9
BUSINESS FOR BREAKFAST
Fort Worth Club – Top of the Town Room, 306 W. 7th St., in Fort Worth
7:30 – 9 a.m.
Come join the Fort Worth Business Press for the special Business for Breakfast: Entrepreneurship Series event, intended to unite local businesses and thought leaders within the community. Learn about the hardships and successes faced by local entrepreneurs and business owners in Fort Worth, while taking away valuable insight from expert panelists. 
Featured panelists:
Carolyn Phillips, Alchemy Pops
Reggi Kemp, Kemp and Sons General Services
Justin Anderson, WOATS
George Wood, Greenwood Office Outfitters 
Tickets are $50 – $500.
To purchase tickets and find more information, go here.
---
THURSDAY, MAY 10
TEXAS ENERGY COUNCIL | 30TH ANNUAL SYMPOSIUM
Southern Methodist University, Hughes-Trigg Student Center, 3140 Dyer St., in Dallas
8:30 a.m. – 4 p.m.
The Texas Energy Council will host the 30th Annual Symposium, intended to tackle current issues in the oil and gas industry. Attendees will have the opportunity to gain valuable insight from various industry experts, speakers, and panels. Continental breakfast will be provided.
Tickets are $175 – $5,000.
To purchase tickets and find more information, go here. 

Credits: All photos, logos, and brand images are the property of their respective owners. Company, product, and service names used on this website are for identification purposes only. Trademarks included are the property of their respective owners.
Please visit the event websites for the latest updates on days, times, and location.
---
READ NEXT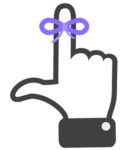 Save The Date: Innovation + Technology Summit, Startup Crawl FW & Future Tech Expo
YOU WON'T WANT TO MISS THESE UPCOMING EVENTS
Fill your calendar with the most innovative events in Dallas. Whether you're interested in attending a workshop, conference or networking happy hour, Dallas Innovates is here to provide you a guide for the who, what, and where of innovation in Dallas. Find upcoming events here.
---
WHAT'S ON YOUR CALENDAR?
Know of a great event? Tell us about it here.