North Texas is a big place, with plenty to do, see, hear, and watch. So, we scour the internet every week to find events and activities for you. As always, events may change at any time, so check the event website or registration page for the latest details. 
---
THROUGH SATURDAY, MARCH 31
DALLAS COMEDY FESTIVAL
Dallas Comedy House, 3025 Main St., in Dallas
7 p.m. – midnight 
The Dallas Comedy Festival returns for its 9th annual event this week featuring local and out-of-town comedians. Former Saturday Night Live cast member Sasheer Zamata will headline on Friday and Saturday evening, along with Chicago's award-winning improv/sketch group, 3Peat!
Tickets start at $10
For more information, go here.
---
THURSDAY, MARCH 29
DALLAS STARTUP CRAWL
The Dallas Entrepreneur Center, 211 N. Ervay St., in Dallas
5 – 9 p.m.
The Dallas Startup Crawl puts a twist on the traditional concept of a Bar Crawl that we all know and love. Tech Talent South invites you to tour some innnovative startups in DFW, learn about their journey and how they got started, and network with other community members. Drinks will be provided, along with the chance to win some giveaways. 
Schedule of startup presentations:
5:30 p.m. — Traxo
6:30 p.m. — Kickbox
7 p.m. — Handground
7:30 p.m. — Connective Agency
Free
To register and find more information, go here.
---
SATURDAY, MARCH 31
LIVE2LEAD AT UTA
UTA College of Business, 701 S. West St., in Arlington
9 a.m – 3 p.m.; Check-in begins at 8 a.m.
LIVE2LEAD, created by the John Maxwell Company, is a one-day leader development and personal growth experience. Attendees will learn new techniques and gain valuable insight from world-class leadership experts, such as John Maxwell himself. Don't miss this opportunity to network with like-minded individuals who share your goals and passion for leadership.
Tickets are $10.
To register and find more information, go here.
—
HUMANIZING THE DIGITAL EXHIBITION RECEPTION
TWU Visual Arts Building, 302 Pioneer Circle, in Denton
5 – 7 p.m.
The Humanizing the Digital exhibition will be on display from March 31 – April 22 in the East|West Galleries of TWU's Visual Arts Building. This exhibit will showcase a variety of traditions and perspectives within the digital fabrication world. The Department of Visual Arts will celebrate the exhibition by hosting an opening reception March 31. 
Free
For more information go here.
---
MONDAY, APRIL 2 – FRIDAY, APRIL 6
DALLAS STARTUP WEEK
Various locations throughout North Texas
The free, five-day celebration of all things startup is geared toward bringing area entrepreneurs and local leaders together for educational workshops and discussions around building the community. Plus, expect happy hours with ample opportunity for networking. In its fourth year, organizers are expanding it throughout North Texas. This year's tracks are AI, Art/Music, Capital & Funding, Community, Corporate Innovation, Digital Marketing, Education, Emerging Technology, Fashion, Gaming, Healthcare, Hospitality, IoT, Legal, Real Estate, Social Good, and Travel & Tourism.
Check here for the full Dallas Startup Week schedule. Stay plugged into dallasinnovates.com next week as we give daily recaps of happenings and events. Tag your social media posts with @dallasinnovates and you may be featured on the website.
Free
To register and find more information, go here.
---
TUESDAY, APRIL 3
DALLAS NEW TECH
Chase Basecamp, 500 N. Akard St., Dallas
5:30 p.m.
This month's Dallas New Tech will be a held at Ross Tower in the hub of Dallas Startup Week activities. CounterFind Founder Darren Woodson will be the featured speaker. The event begins with happy hour at 5:30 p.m. followed by a fireside chat with Woodson at 6:30 and startup pitches at 7:30.
Free
To register and find more information, go here.
---
WEDNESDAY, APRIL 4
GLOBAL PERSPECTIVES WITH DAVID WESSEL
Federal Reserve Bank of Dallas, 2200 N. Pearl St., in Dallas
5:30 – 7 p.m.
Robert S. Kaplan, CEO of the Federal Reserve Bank of Dallas, will moderate a conversation with David Wessel, senior fellow in the Economic Studies Program at the Brookings Institution, regarding global economic issues. Wessel graduated from Haverford College and was a Knight-Bagehot Fellow in Economics and Business Journalism at Columbia University. He worked for the Wall Street Journal for 30 years and is the author of two New York Times best sellers, "In FED We Trust: Ben Bernanke's War on the Great Panic" and "Red Ink: Inside the High-Stakes Politics of the Federal Budget."
Free
To register and find more information, go here.
—
REVTECH SPRING MENTOR RECEPTION
The Citizenry, 4619 Insurance Lane, in Dallas
6:30 – 8:30 p.m.
Come join RevTech for its annual Spring Mentor Reception at The Citizenry, the evening before the Tech Trends in Retail event. Don't miss this opportunity to network, come together with other individuals in the region, and engage in conversation with the Spring Graduate Program and other RevTech mentors. Food and beverages will be provided. 
Free
To register and find more information, go here.
—
AUTOMATION EVERYWHERE
The Westin Dallas Downtown, 1201 Main St., in Dallas
The online news platforms for the telecommunications industry, Light Reading and Dark Reading, are putting on the first annual event for key players in the communications service providers, systems integrators, and OTTs that are forging the automation revolution. 
The two-part event taking place in Dallas, Texas, in April, and London, UK, in September will cover insights and supporting analytics and networking opportunities, according to the event website. 
Topics covered:
Virtualization
AI
Machine Learning
Robotics
Automation Middleware
Tickets are $899
To register and find more information, go here.
---
THURSDAY, APRIL 5
TECH TRENDS IN RETAIL 
The Zodiac Room, 11618 Main St., Level 6, in Dallas
11 a.m. – 2:30 p.m
RevTech's semi annual event, Tech Trends in Retail, returns to Dallas this week at the Zodiac, located in the historic downtown Neiman Marcus. This year's luncheon event will showcase brief pitches from accelerator companies regarding new retail brands, concepts, technologies, and trends. Gina Puente, CEO of Puente Enterprises Inc., will be the featured keynote speaker.
Presenting companies Include:
Neighborhood Goods
Envizzo
Xenio Systems
Bottlefly
Roopa
CherryPick.ai
The Akola Project
Tickets are $45 – $75
For more information go here.
—
TWU ARTSWALK 2018
Texas Woman's University, 304 Administration Drive, in Denton
6 – 8 p.m.
The Texas Woman's University School of Arts invites you to attend its annual ArtsWalk. Performances and presentations from TWU music, dance, theater, and visual arts faculty and students will be the central focus of this event.
According to the event page, this year's event will feature two original, interdisciplinary performance collaborations. Ilana Morgan, assistant professor of dance, and Noah Lelek, assistant professor of theatre, will showcase a brief theater and dance piece created through text and movement. Assistant professor of dance, Matthew Henley, and artist, Jana Perez, will present visual and kinetic installations that will convert the dance building into a mesmerizing gallery.
Free
For more information go here.

Credits: All photos, logos, and brand images are the property of their respective owners. Company, product, and service names used on this website are for identification purposes only. Trademarks included are the property of their respective owners.
Please visit the event websites for the latest updates on days, times, and location.
---
READ NEXT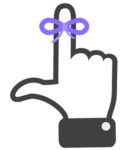 Save The Date: SIM Connect Live, Future Festival Dallas, & Startup Comedy Roast
YOU WON'T WANT TO MISS THESE UPCOMING EVENTS
Fill your calendar with the most innovative events in Dallas. Whether you're interested in attending a workshop, conference or networking happy hour, Dallas Innovates is here to provide you a guide for the who, what, and where of innovation in Dallas. Find upcoming events here.
---
WHAT'S ON YOUR CALENDAR?
Know of a great event? Tell us about it here. 

Get on the list.
Sign up to keep your eye on what's new and next in Dallas-Fort Worth, every day.