Organic, healthy meals often come at a price, but a new restaurant opening in the Near Southside district of Fort Worth is breaking the stereotype that quality foods require lofty amounts of cash.
Taste, founded by chef Jeff Williams, along with co-founders Julie Williams, Linda Holtzclawe, and Brian Wronko, is a nonprofit restaurant that will operate on a pay-what-you-can model. The menu will have no set prices, so patrons will be given the option to either pay what they can afford, pay what they would typically pay for a meal, or pay a little more than their typical meal price. 
Taste will be the only fully sustainable restaurant in the Dallas-Fort Worth area adding to a list of about 60 pay-what-you-can-models around the nation.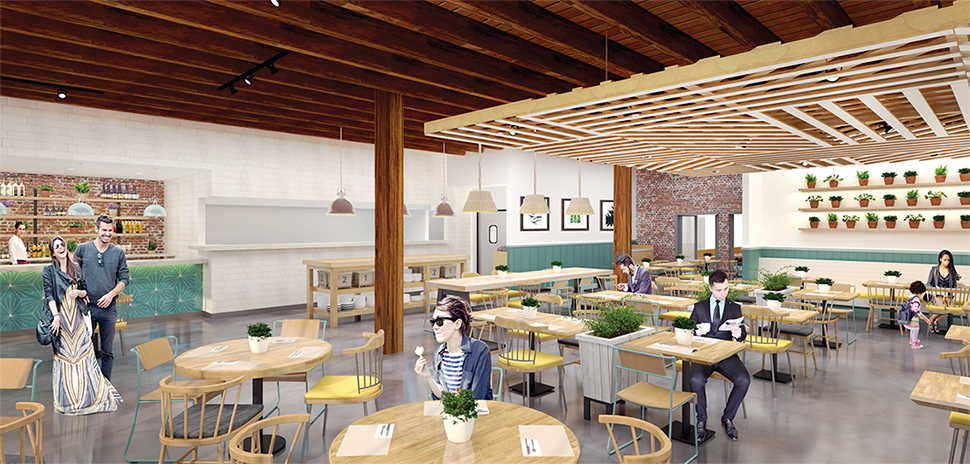 "You're supposed to be able to pay $5 and feel like you paid for your meal or gave something for your meal, that's less of a hand-out than a soup kitchen," Williams said. 
The Fort Worth restaurant is set to open Aug. 22, redefining what feeding the hungry looks like. An alternative to soup kitchens and food pantries, Taste will serve guests of all economic backgrounds sat side-by-side.
THE GRASS-ROOTING OF TASTE
Williams has always loved to cook. Originally from southern California, he professionally pursued IT before focusing solely on culinary arts. Eight years ago, Williams began his cooking profession as a private chef. 
In late 2003, Williams' idea for the innovative storefront came to him in a dream.
"I believe it was a vision God gave me to do in my life," Williams said. 
Consequently, around the same time, Denise Cerreta opened the first pay-what-you-can cafe in Salt Lake City, Utah, but Williams had no knowledge of it. Since the concept was so new, Williams said he did not receive enough support to pursue his idea.
"The combination of reduced operating expenses and bringing in money through people paying it forward or through fundraising, allows the model to work."
Rev. Dr. Chris May
It was not until 2012 when Williams had a similar dream about the restaurant, with an additional detail to seek the north Fort Worth area as its location. By this time, around 20 cafes with similar structures had opened, including the JBJ Soul Kitchen, run by the Jon Bon Jovi Soul Foundation, and Panera Cares cafes.
Press coverage of other cafes and the reoccurrence of his vision propelled him to fully pursue the opening of his own pay-what-you-can concept, despite any setbacks or doubts he received. 
Williams knew that he couldn't do it alone, so he joined the One World Everybody Eats foundation that Cerreta created to build a community around utilizing the pay-what-you-can nonprofit restaurant model. 
Board member Rev. Dr. Chris May has specifically researched the model, noting its success through established cafes.
"Our longest running café has been going for 10 years, so that speaks to the longevity and the economic viability of the model," May said.
Each restaurant in the organization operates slightly different, but all follow seven core values, including pay-what-you-can pricing, community tables, living wages provided to staff members, healthy food options, volunteer opportunities to pay for meals, portion choices, and full utilization of volunteers. 
"The combination of reduced operating expenses and bringing in money through people paying it forward or through fundraising, allows the model to work," May said. 
OWEE hosts an annual networking summit where owners can collaborate and mentor groups in beginning phases. Williams utilized the summit to talk about ideas and concepts for Taste, but took it a step beyond most cafes, envisioning a full-service restaurant.
FOOD INSECURITY IN TARRANT COUNTY 
Williams' dream pinpointing the location coincides with the amount of food assistance need in Tarrant County. 
"The common misconception is that everyone who is hungry, is homeless, and that is just not even close to the truth of what hunger looks like in America," Williams said.
"The common misconception is that every one who is hungry, is homeless, and that is just not even close to the truth of what hunger looks like in America."
Jeff Williams
According to Feeding America, the 2015 food insecurity rate in Tarrant County was 17.4 percent meaning more than 300,000 people didn't know where their next meal was going to come from.
"We want to encompass as much of the food insecure that we can," Williams said, "Those who don't know where their food is going to come from doesn't mean they have no means, it just means that they can't afford their next meal, or they don't have access to their next meal," Williams said.
TASTE FINDS ITS HOME IN NEAR SOUTHSIDE
Taste's location was one of the largest setbacks Williams faced, initially pursuing two different spaces, one in north Fort Worth and one in the Hurst area. Due to prolonged permit approval, Williams was outbid from the Fort Worth location. The Hurst location was not financially and structurally comparable. 
Williams came across the Near Southside district, and saw potential.
Megan Henderson, director of events and communications for the community development organization Near Southside Inc., believes the new concept will mesh well with the neighborhood.
"For us, it's a fantastic fit," Henderson said, "We already are a really vibrant small business district. We have 127 locally owned and operated kind of mom-and-pop-style restaurants, shops, bars, pubs. So, that very local feel is important to us." 
The Near Southside includes the Fort Worth Medical District, and Taste's location is across the street from Tarrant County Public Health Department. 
In 2014, Feeding America reported that 66 percent of those who are food insecure have to choose between paying medical bills or paying for their next meal. Southside's location provides a wide demographic, ranging from physicians to those in need.
"Being located in the Medical District makes great sense, not just because it would have people who are seeking the assistance Taste can provide, but also because this neighborhood, due to its very strong labor force and very affluent labor force working in medical, is a community of means," Henderson said.
ECLECTIC MENU OPTIONS 
Initially opening for lunch only, Williams envisions Taste to have a variety of menu options, classifying it as "New American." The menu will not be cuisine-specific but have healthy, organic options, as well as home-cooking inspired dishes. Ultimately, Willams said patrons will dictate what food will be made.
"We're gonna let the community dictate what they would pay for, but as a chef, there's nothing off the table for me," he said. 
Supporting local farmers and the local economy is important to Williams, and while food cost is a concern, he will try and locally-source food when possible. 
The restaurant will rely heavily on volunteers who will work mostly as servers. Other volunteers from local cooking schools or with food preparation experience will work in the kitchen.
"We have a desire for the kitchen to be a sort of place for people to learn the culinary arts," Williams said. 
COMMUNITY REACTION
Williams has received mostly positive feedback about the opening of Taste, and possible partnership inquiries with local churches and organizations. There are occasional doubts about the pay-what-you-can model, but Williams believes prior to opening, doubts will be diminished. 
"People hear the idea, and automatically, for some reason, jump to, 'Oh, that'll never work,' but it's great now that we have 60 restaurants going," Williams said, "It's hard for you to say that it'll never work because it's working." 
Near Southside Inc. has been one of Taste's biggest supporters, comparing it to other restaurants currently in the district.
"When people are seeking a dining option, it would be real easy to consider Taste, just like you would consider any other restaurant on the street," Henderson said.
In five years, Williams hopes that Taste will be a fully sustainable restaurant, and providing 50,000 meals by 2020. He also predicts a food truck and other locations in the future but is taking one step at a time to assist those in need now.
---
Dallas Innovates, every day