Mike Ablon says that as a city or neighborhood evolves through time, it's important to preserve their character and history.
Ablon, a founding principal partner at Dallas-based PegasusAblon, is turning areas that were designed for a vehicle-based society into ones that are focused on a pedestrian-based world. 
"Cities are a collection of moments."

Mike Ablon
In short, he develops while preserving. He builds value while maintaining history. He allows neighborhoods to evolve while maintaining what made them great.
"Cities are a collection of moments," Ablon said. "Great cities like New York — it has a Meatpacking District, it has a Garment District, it has a Wall Street, it has a Greenwich, it has a Soho. Each of them has their own mythology." 
So does Dallas, and Ablon believes he has a responsibility to improve on the greatness and livability of the areas in which he works.
For example, PegasusAblon led the redevelopment of the Dallas Design District from a 1950s-'70s warehouse district into a neighborhood of showrooms and galleries, restaurants and local retailers, and lofts and apartments.
His company has a major presence in the Preston Center office submarket, which has the highest average rent and occupancy of any office submarket in Dallas-Fort Worth.
PegasusAblon's multifamily practice includes creating innovative developments in the high-growth Frisco submarket and the Design District, among other areas.
"[The Design District] had something that is very rare … a history that is theirs."
And, he has a new project in the works after buying The Harbor development in Rockwall.
Regardless of where he's working, Ablon strongly believes in preserving the character of the neighborhood, which often is fragile and can be destroyed unless a solid plan is put in place.
That was especially true with the redevelopment of the Design District.
"That area had something that is very rare. It becomes more common in older cities but which in younger cities is rare: a history that is theirs — a mythology of the area," Ablon said. "All of those old industrial buildings came out of light manufacturing design, and they had a mythology about them of what went on there."
He said he made a great effort to keep the buildings along the street in the Design District as single story structures, with taller buildings as a supporting part of the neighborhood's fabric.
"That was the whole intent of the master plan … keep the mythology because pieces like that are what come to make a city great."
Mike Ablon
"It creates a sense of scale that slows you down," Ablon said. "That was the whole intent of the master plan … keep the mythology because pieces like that are what come to make a city great."
He said you can fortify the sense of neighborhood once it's done.
"You don't have national chains, but you have local-designed food, craft beer, a different twist on Thai food or Americana, but they're all local entrepreneurs," Ablon said. "Then it's designed food. It doesn't have to be designing, it just has to be creative and different — one off."
Proper planning kept the "design" element to the Design District, and that was critical for Ablon.
For instance, the distinctive sign at the district's entrance had to be appropriate for the neighborhood's history.
"How do I sign it? You don't put a brick wall that says 'Design District.'" Ablon said. "You use Corbusian letters in an abstract way, and if you don't know anything about it, then you go there and it's a neat sign. But, if you're from a design background, you notice Corbu letters and it's another layer of design." 
It's all about identity.
"You still see garments in the Garment District — that's what keeps the feel, that something that gives the ability to be a Design District, as opposed to razed and flattened and putting in something new," he said. 
"For the next 50 or 100 years, those moments — neighborhoods like that, that fabric put together — that makes for really interesting cities," Ablon said. 
It's not just "as people come here, they can have more options," but that the people who are here can have the variety that cities should have, that has real context," he said.
Sometimes things shouldn't change, he said. Ablon was against the renaming of Industrial Boulevard to Riverfront Boulevard in 2008, for example.
"That was a part of the history of Dallas," he said. "I don't care what name you use on it: To give up the history and mythology of what started that part of town, it's clear that you're losing it.
"How we get our names, that's good stuff, and you don't lose that."
Mike Ablon
"How we get our names, that's good stuff, and you don't lose that," he said.
He also believes it's imperative to overcome some of the consequences of past decisions that may have been necessary at the time but now place barriers on the city's growth and livability.
Among those areas of interest are downtown neighborhoods Deep Ellum and The Cedars, where the demolition of Interstate 345 could reconnect the two and make them walkable, and the Trinity River Project that would add greatly in finding valuable use for lands that became barriers when the river levees were built in the 1930s to control flooding.
As for his The Harbor project in Rockwall, Ablon sees a great future.
"The most important part of The Harbor is the rare commodity that it has, which is a beachfront sunset linear park on the water," he said. "You have water, you have sunset, you have linear park, and you have a pedestrian environment: That is an incredible framework."
Ablon said what people experience is as much the product as the product that is being sold.
"I don't go to a bar to have a beer — I go there to see you, and we have a beer, and we talk," he said.
He said he is going to focus the "experience product" along the water's edge on retail, dining, and other group sets "that you can't have anywhere else."
Ablon said that cities have natural cycles, and first encountered the phenomenon in the Germantown area of Philadelphia.
"That was the first place I saw the cyclical nature of a neighborhood in America," he said.
Dallas became a city in 1936, Ablon said, because of the Texas Centennial celebration.
"That was the moment Dallas morphed from a town to a city," he said. Fast forward 100 years, and Ablon said Dallas is approaching another milestone. "2036 should be a golden moment for the city," he said.
This article previously appeared in the Dallas-Fort Worth Real Estate Review.
READ NEXT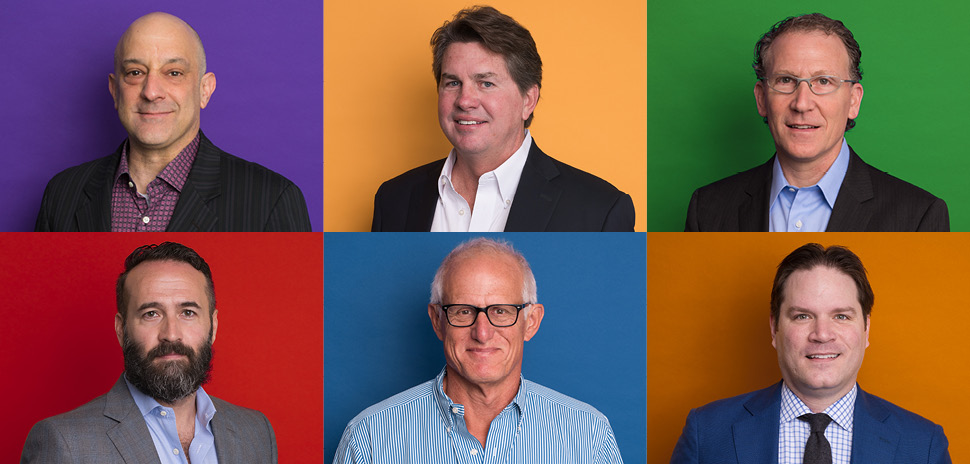 How DFW is a Leader in Real Estate Innovation
Dallas-Fort Worth designers and developers are leading the industry through a tsunami of change.
---
Dallas Innovates, every day