Online educational platforms are making it easier for Dallas-Fort Worth students to learn from home in light of the COVID-19 pandemic.
Local and national organizations are deploying tech resources to enhance, revamp, or add to their programming. As caregivers across the U.S. are now simultaneously taking on the role of parent, teacher, and employee, many are in need of accessible solutions. So companies large and small are investing in support for the North Texas community and beyond.
Here's a few virtual resources that have been made available for free:
AT&T creates $10 million educational support fund for students, parents, and teachers 
Khan Academy partnered with AT&T to create new resources to help parents turn home into school. The Khan Academy tools will include practice exercises, instructional videos, and a personalized learning dashboard that makes it easy for parents and teachers to track progress.
AT&T is also making sure no school is left behind, and through May 23, the Dallas-headquartered telecom giant is offering unlimited wireless data and AccessMyLan services for free to keep students online and learning.
With the hope of making communication easier, AT&T is supporting SETDA to help parents, teachers, and admin better handle school closures and seamless virtual learning.
And, to keep families connected, AT&T is underwriting 60 days of free and unlimited use of Caribu, a video-call app that allow families to connect in real-time during social distancing.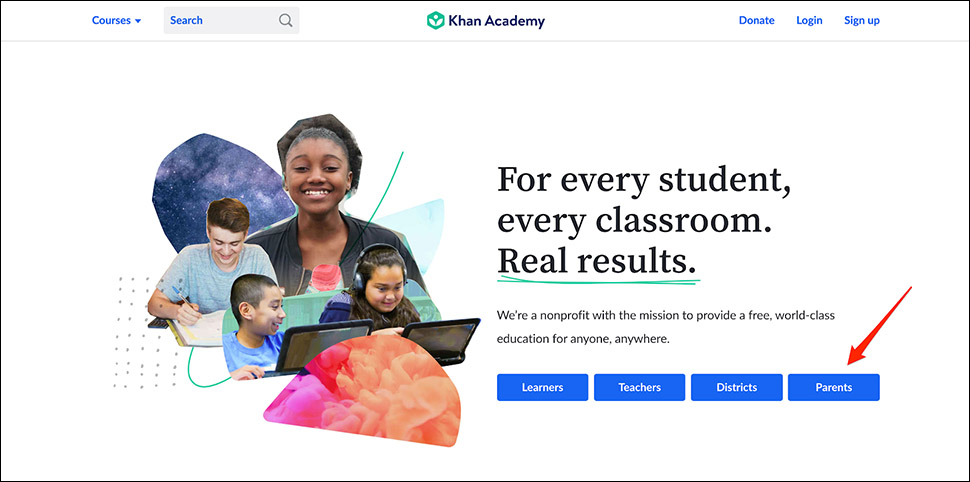 Amazon provides virtual robotics and coding with music courses
Since 2018, nearly 200 high schools across the state of Texas have been part of the Amazon Future Engineer program.
The program offers sponsored computer science courses for independent learners and 6th- to 12th-grade students. As of last week, a virtual robotics program with Amazon partner CoderZ has been added.
Amazon is also providing access to programs that help students learn to code through music through EarSketch and Grammy-award winning artists Ciara and Common.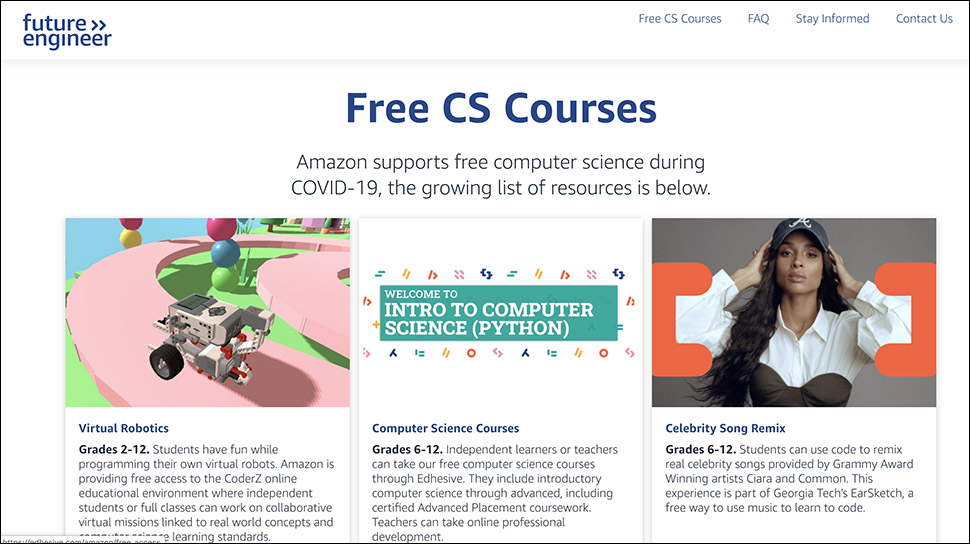 Nepris brings STEM-based education to the living room
Whether it be learning about powerful women in STEM or taking a virtual tour of the wetlands, Nepris is giving every parent, student, and educator unlimited access to its live Industry Chats and Video Library.
Helping kids better learn from home, Nepris brings industry insight straight to students through various organizations and experts. Nepris partnered with Dallas-based IF/THEN to feature programming from female role models in STEM, which parents can now use to bring the professionals into the home classroom.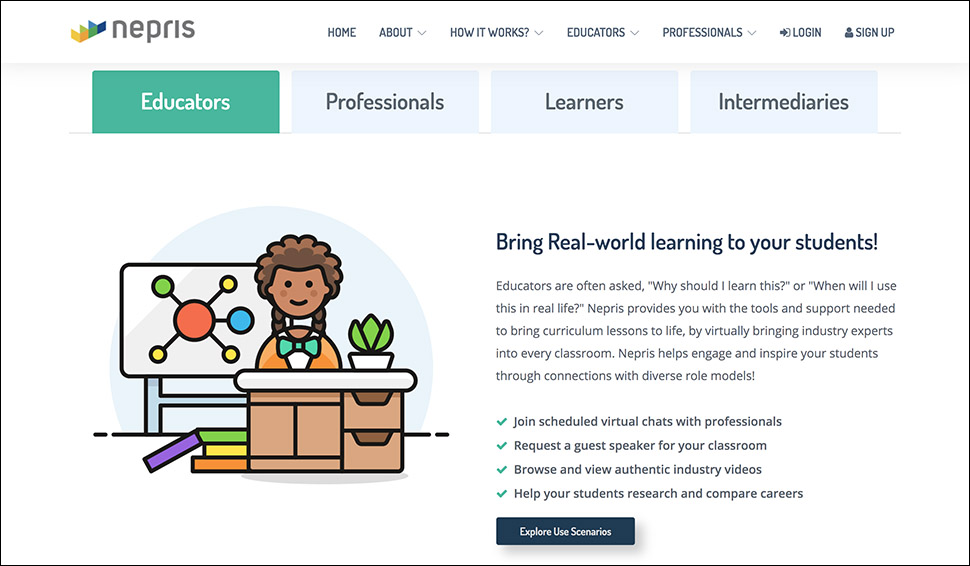 Miranda Cosgrove hosts new CBS STEM program
Hosted by iCarly's Miranda Cosgrove, Mission Unstoppable is a new CBS show featuring leading women in STEM. With topics ranging from robotics to marine life to astrophysics, the show gives students a lighter way to learn.
Mission Unstoppable airs on Saturday mornings on CBS, but can also be streamed online at CBS.com, along with additional STEM and DIY experiments.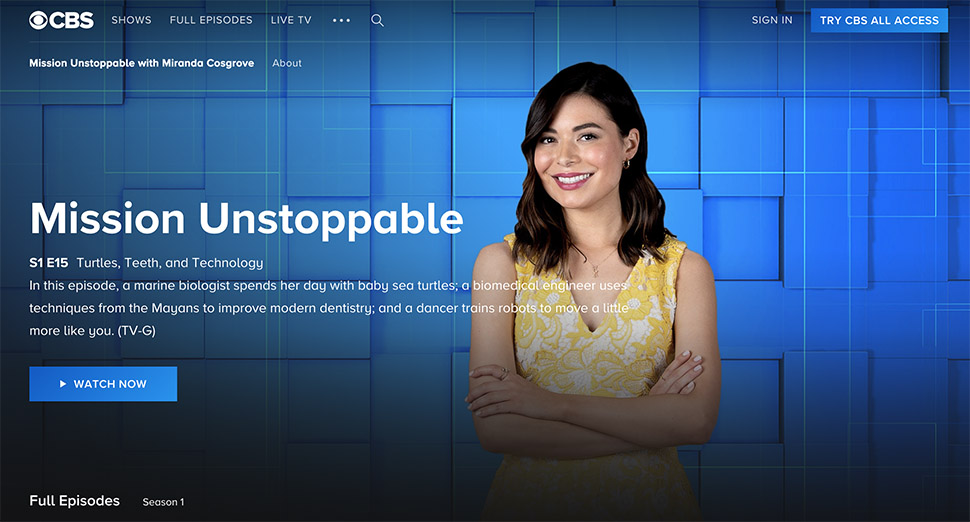 Hands-on learning continues with the National Children's Museum
The National Children's Museum has a collection of activities young kids can do right at home—storytime, sensory play with bubbles, podcasts, and more.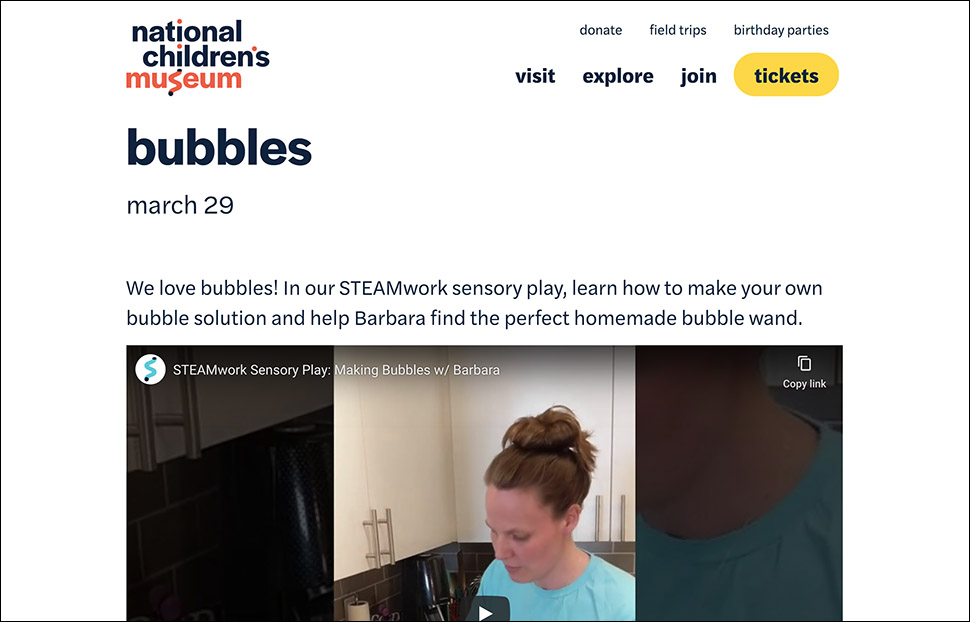 The World Wildlife Fund brings lions, tigers, and polar bears to the home

Open the Tiger Tool Kit or take the polar bear trivia quiz on the World Wildlife Fund to explore the natural world during quarantine.
Students can experience swimming in the coral reef or walk with tigers in the Amazon during the first-person live action videos. The site also features a variety of videos from experts and articles that can be read as a family.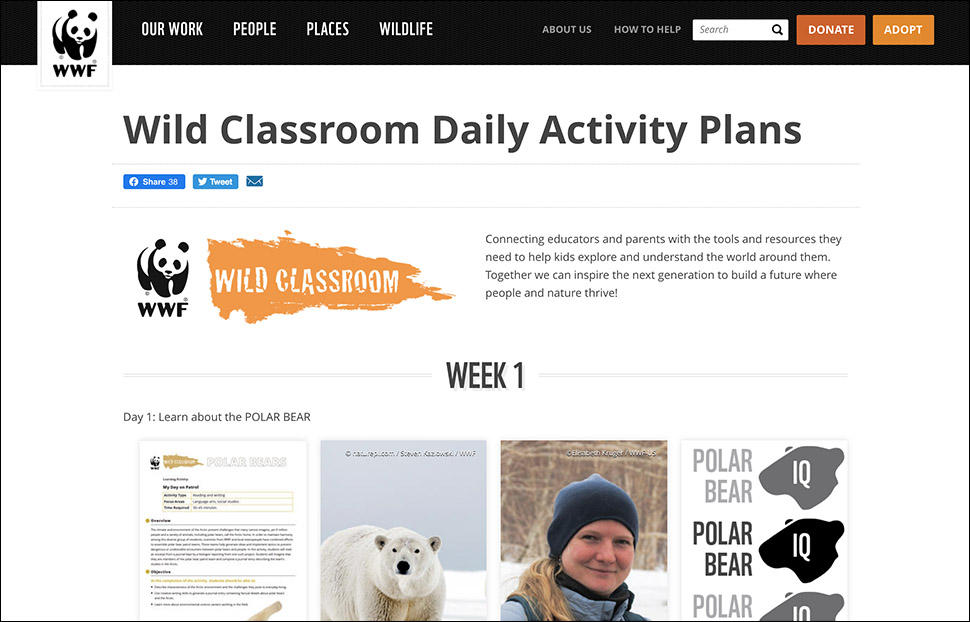 Dive into quantum coding or the virtual swimming pool with

IF/THEN
IF/THEN is hosting a variety of programming from their ambassadors and other women leading their professional fields.
Anamita Guha and the QiSkit Community team have an activity pack for kids to learn about quantum computing at home. And even though the Olympics have been postponed, the nonprofit partnered with NBC Learn's 10-part video series "Changing the Games" to highlight females who are gamechangers in their sports.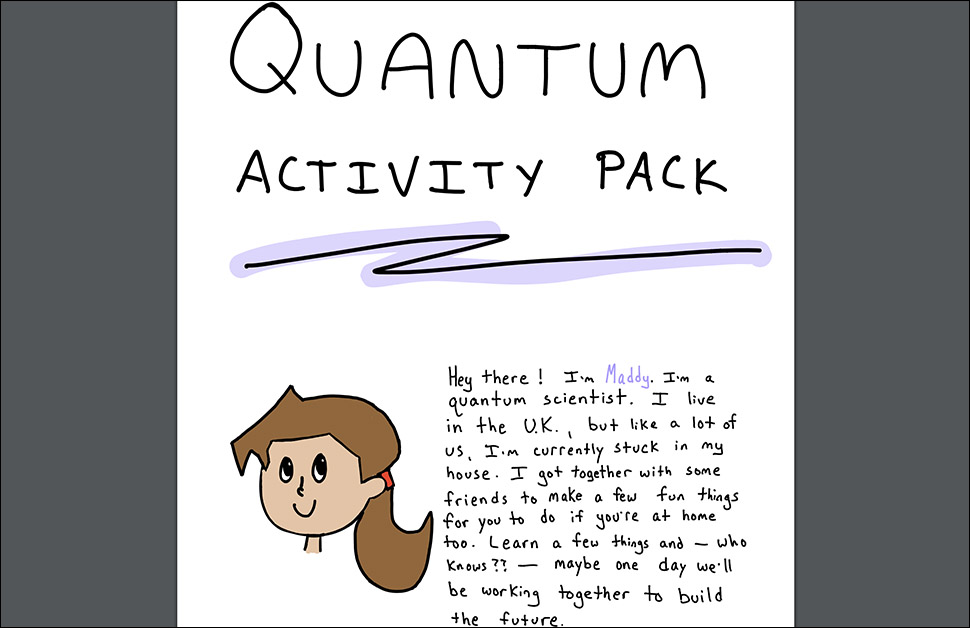 National Geographic streams programming for all grades
National Geographic is bringing the outdoors to homes with an Educational Resource Library.
The online platform features resources and curriculum from pre-K through 12th grade. Students can participate in activities for virtual hands-on learning, and there's also an Explorer Classroom Daily Broadcast every weekday.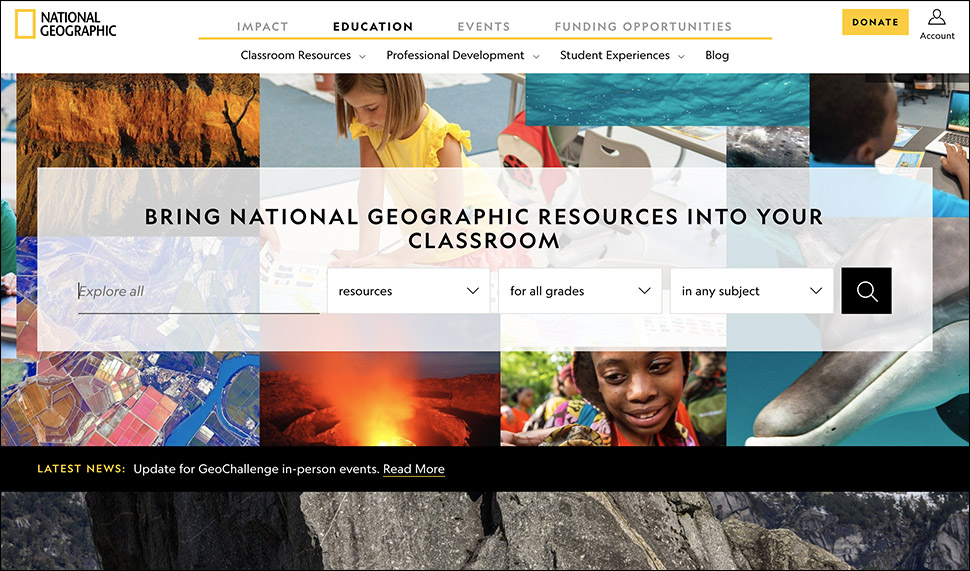 Putting the STEM in soccer with the U.S. Women's team 
U.S. Women's Soccer now has educational programming that gives a glimpse at the people behind the scenes. The U.S. Soccer Women in STEM highlights profiles of the women supporting the team, from management to medicine.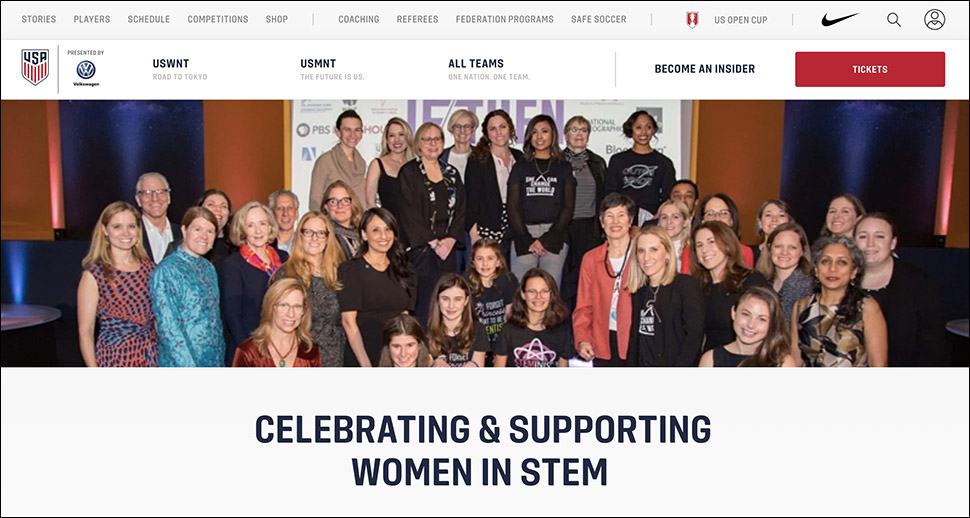 KERA launches new programing for online learning 
KERA has launched new programming to help students and parents educate at home. The schedule has something for all grade levels, and digital learning resources for subjects such as language arts and social studies.
There's also free access to PBS Learning Medium, which has TEKS-aligned videos and lesson plans.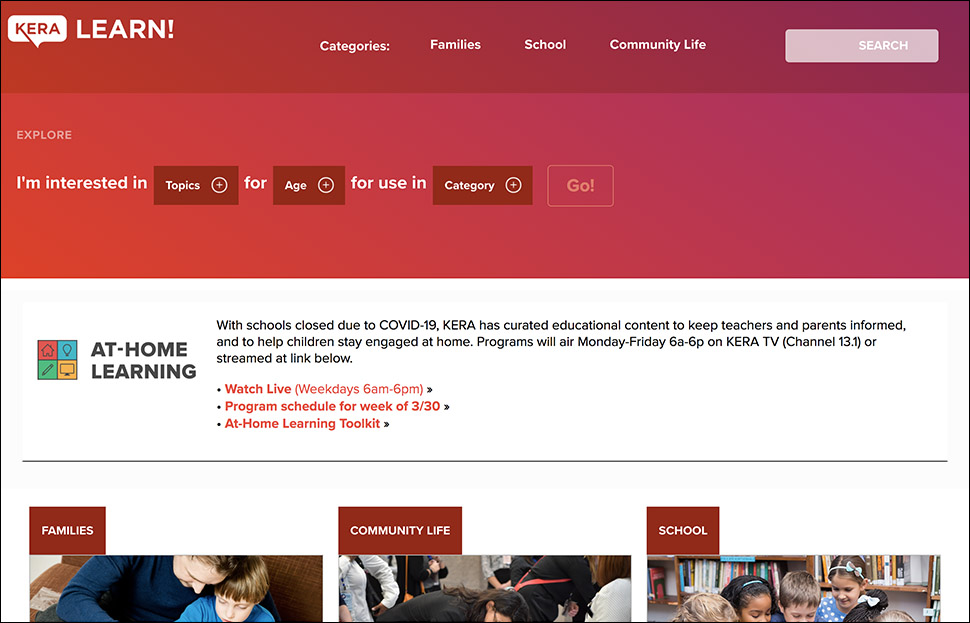 Girl Scouts takes badge earning online 
Girl Scout's Digital Do-Gooder Patch Program allows all students to earn patches in a variety of STEM fields. Take a virtual tour of the STEM Center of Excellence or explore Camp Invention—there's a multitude of learning opportunities.
Skype a Scientist in your living room 
Students can now use video streaming to talk to real-life scientists. With Skype a Scientist, students can find match their interests for a tailored one-on-one Q&A session with a professional. There are also lesson plans and resources for parents to help guide at-home learning.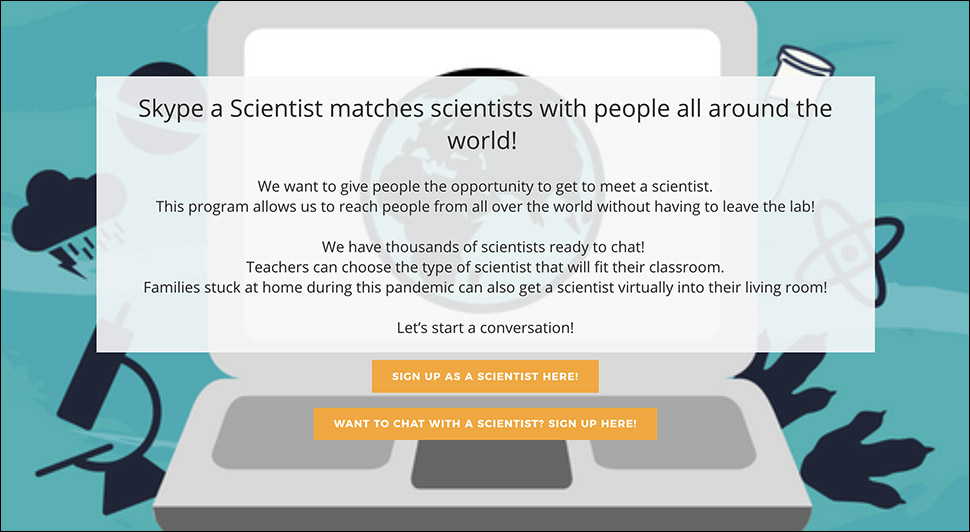 Dallas City of Learning Digital Explorations features content from Boeing, the Perot, and more
Big Thought and Dallas City of Learning have launched an online learning hub with hundreds of free programs from major local companies and organizations.
Boeing, the Perot Museum of Nature and Science, the Dallas Holocaust and Human Rights Museum, Dallas ISD, and the State Fair of Texas all have featured educational content on the new virtual platform. It's a timely announcement given most families are looking to learn from home while practicing social distancing during the COVID-19 pandemic.
"The platform allows students to receive access to high quality programs from trusted resources," said Lori Griffin Mangrum, director of DISD's Extended Learning Opportunities department, which provided content for the learning hub. "There is a very diverse set of experiences available, helping students have a more well-rounded home learning experience."

Get on the list.
Dallas Innovates, every day.
Sign up to keep your eye on what's new and next in Dallas-Fort Worth, every day.