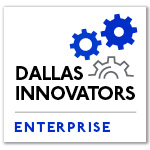 When Mint Dentistry founder Dr. Field Harrison graduated from dental school in 2009, the nation's economy was in a tailspin. What's more, Harrison was determined to open his office in the heart of Dallas, a city already well-stocked with dentists.
Eight years later, Harrison and his partners have opened 29 Texas locations, with plans of expanding beyond the state.
Most residents in the Dallas region have seen the billboards and advertisements that paint dentistry in a different light, incorporating a clean mint leaf logo into images of patients wearing headphones and dark sunglasses.
Harrison recently talked with Dallas Innovates about Mint Dentistry's roots and what's fueling the company's growth.
---
What was it like to start Mint Dentistry in the Great Recession?
After I graduated from Baylor Dental School — now Texas A&M — I worked for several different dental offices as an associate, before I started on my own. I learned from all of them. I came into the market in 2009, in the middle of the market crash, and that was my day one. Everything was dying around me and I learned to survive. I was used to living on Ramen noodles (in dental school); I was so young and dumb, I was as fearless as I could be. I kept my cost of living low.
Most people loathe visiting the dentist. How do you handle that?
People hate going to the dentist because it's taught wrong. Dentistry has changed a ton between 2008 and 2013, but many dental schools are still teaching old-school methods and practices. So, when we hire dentists, often, I have to act like a drill sergeant to make sure they adopt our practices. We train our dentists to be the best in the world. We've got a better way, and we're going to continue doing that.
I feel like I've tried everything in the book, and we're still trying new things.
I feel like I've tried everything in the book, and we're still trying new things. But we really feel like we've narrowed down the processes, in everything from teeth lengthening, to crowns, to veneers. We're doing training, and keeping an eye on new innovations. And there's still stuff coming out. We've had faculty members from dental schools calling us, asking, 'How you do you do that?'
Mint Dentistry claims a complication rate of 1 per 1,000 cases. Most offices have a complication rate of one per 10. How can that be?
We started out with a 10 percent complication rate. We got our dentists together and said, 'What's hurting our patients? What do you do to reduce your complication rates?' We shared our best practices. I'm breaking down these theories, and we're putting this out in front of our doctors. We ended up changing every technique we learned in dental school, because they didn't make sense. We did that for every single procedure, and identified errors in teaching practices. Our complication rate dropped. It's easy to gain a good reputation when you're doing a great job.
Most dentists stop at one or two offices. What triggered your decision to expand Mint exponentially like that?
The demand was there early on. We were so busy. There were a lot of doctors who wanted to work with us, and patients who wanted to see us. We had so many people coming in from far away, we opened our additional offices to serve them better. Also, we made the choice to be more affordable. It helps your reputation.
I love Dallas. It's an undervalued city throughout the world, and I think it's beautiful.
People don't have to sacrifice affordability and quality. I felt we didn't need to charge $2,000 to $3,000 per veneer. So you can do more of them. I'd rather make it more affordable, so we can do more.
Why did you decide to open your first office in Dallas, which already had a profusion of dentists?
I was just from here (Richardson), and I wanted to start here. I love Dallas. It's an undervalued city throughout the world, and I think it's beautiful. All my friends and family live and work in Dallas.
What triggered your decision to become a dentist?
I went on a ServingHIM health care mission trip in college, to Romania. I was helping a dentist in a procedure, and he said, 'Do you want to take out a tooth?' I was 19. The patient was in a lot of pain. It took 10 minutes. I thought it was the most terrifying thing I had ever done. When I finished, I said, "This is what I want to do for the rest of my life."
What are your plans for Mint?
We expect Mint to expand outside Texas in the next 12 to 24 months. We really know we can do this, and we've had a great team of people for a long time. I think a lot of companies make the mistake of having high turnover, especially at the executive level. We're close, and we're friends, and we're getting better at it.
Dallas Innovators is a series featuring individuals in the Dallas-Fort Worth area who are paving a unique path in their respective industries. Do you know of someone who should be highlighted? Email us here. 
---
Dallas Innovates, every day