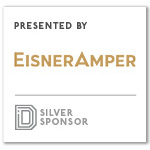 The use of artificial intelligence (AI) is nothing new in health care applications. AI can be seen in robotic surgeries, image and data analysis, automation of administrative tasks, and assisting clinical diagnostics. The use of this technology is helping providers offer faster service, more accurately diagnose diseases, and analyze data to identify trends or genetic information.
We are now seeing these tools expand beyond the typical hospital or primary care setting to include health care providers like dentists to create a new standard of care, improve business operations, and support public health research in dentistry.
I sat down with Florian Hillen, Founder and CEO of VideaHealth, an AI and machine learning company created to improve the delivery of health care services for dentistry, to hear more about how AI is impacting this field of medicine.
Understanding AI and Machine Learning
You can think of AI as being an overarching category and then under AI you have machine learning. Ultimately, machine learning is pattern recognition. Florian explains this concept through an example of how Netflix works to recommend shows and movies. "When you have a new account on Netflix, you have to type in the top 10 TV shows you really like. And then they have a machine learning algorithm, which correlates you to all the other users of Netflix who like similar TV shows and what other TV shows they're watching. So now you have recommendations of five other TV shows you might like."
Deep learning is a subcategory of machine learning that uses even more data to provide more specific information to the user, "like Siri or Alexa," Florian offers. These data outputs become even more detailed with computer vision, a subcategory of deep learning that analyzes images. This is where the impacts to dental care can begin to be understood. A system that has learned tens of millions of x-rays can help diagnose things like cavities, decay, or other dental diseases.
Improvements to Patient Care and Business Operations
Artificial intelligence can impact the care provided by supporting dentists during diagnosis and treatment. "Our research has shown over and over again, that over time the AI can more accurately identify diseases," Florian says. "It increases the trust between patients and dentists because you essentially have a second opinion in real time."
"The financial side can and will play a very significant role in dentistry," Florian states. "Dentists are a diagnostician, a surgeon, a primary care physician and their business person all in one. They don't have enough time to satisfy all of these four roles at the same time." Artificial intelligence has the ability to assist a dentist operationally from scheduling, planning and documentation, insurance submission, and patient follow-up.
Impacts on Public Health and Developing a New Standard of Care
Florian believes that AI is able to elevate patient care to a new standard and will have an impact on public health with earlier identification of disease, decreases in the cost of treatment plans, and by providing data for research being done on the link between oral health and overall systemic health.
"I think one of the biggest topics for this will be health care interoperability, so how can you link all of these data sources to one another?" Florian questions. This linked data can then offer better insight of systemic health conditions such as hypertension or diabetes, which are closely linked to oral health or periodontal disease.
AI tools are being used to educate the next generation of dentists and will ultimately lead to a new standard of care as it is used as an additional resource in more dental practices. "That's kind of the beauty of this," Florian says. "It's not a Terminator story. It's more like a hybrid story. The AI has a certain level of accuracy and the human has a certain level of accuracy. Together they are actually the best."
The interview for this article is part of EisnerAmper's Disruption in Dentistry Series for our podcast Dental Dialogues. Click to listen to the full conversation here and learn more about Florian and the services that VideaHealth provides here.

Get on the list.
Dallas Innovates, every day. 
Sign up to keep your eye on what's new and next in Dallas-Fort Worth, every day.