Guy Kawasaki, a former Apple executive and current chief evangelist at the free graphic-design tool website Canva, gave a keynote speech about the art of innovation and also served on the judging panel of the 2017 Big Idea Competition at the University of Texas at Dallas.
Kawasaki said being an innovator means learning to ignore the naysayers.
"If you truly are disruptive and innovative, you will polarize people," he said. Read on for 10 top tips from Kawasaki on "The Art of Innovation."
Guy Kawasaki at UTD:
10 Tips on The Art of Innovation
Don't ask customers
"I think you ask yourself. It comes from your vision, your passion. You create the product and service that you want to use then just hope you aren't the only person in the world like that."
Jump to the next curve
"Great innovation, great disruption, and great entrepreneurship, occurs because you got to the next curve or created the next curve not because you made the same curve better."
Make a MVVVP (Minimum Viable Valuable Validating Product)
Kawasaki said entrepreneurs need to go beyond the MVP and make sure their product is also valuable and validating to society.
Make design count
"Lots of people when they create apps, services, and sites, they are all about functionality and not enough about design. … Steve Jobs considered engineers artists not people who spit out lines of code. Apple is proof that design counts."
Polarize people
"If you truly are disruptive and innovative, you will polarize people."
Ignore the naysayers
"Part of being an innovator and disruptor is you have to learn to ignore people. People are going to tell you it can't be done, it shouldn't be done, or it isn't necessary."
Change your mind
Changing your mind is not a "sign of weakness or stupidity," he said. "Don't hesitate to change your mind."
Niche yourself
You need to have both uniqueness and value, he said.
Let 100 flowers blossom
"At the start of innovation, take your best shot at positioning and branding — who is going to be your intended customer and how are they going to use it? Then you ship your mvvvp and reality hits."
Churn, baby churn
"You need to listen to the people who are buying into your dream as they tell you how to fix it. It takes denial of reality to ship a revolution and get to the next curve, but then it takes the ability to listen to people on how to evolve your curve. That's one of hardest bits to flip."
PHOTO GALLERY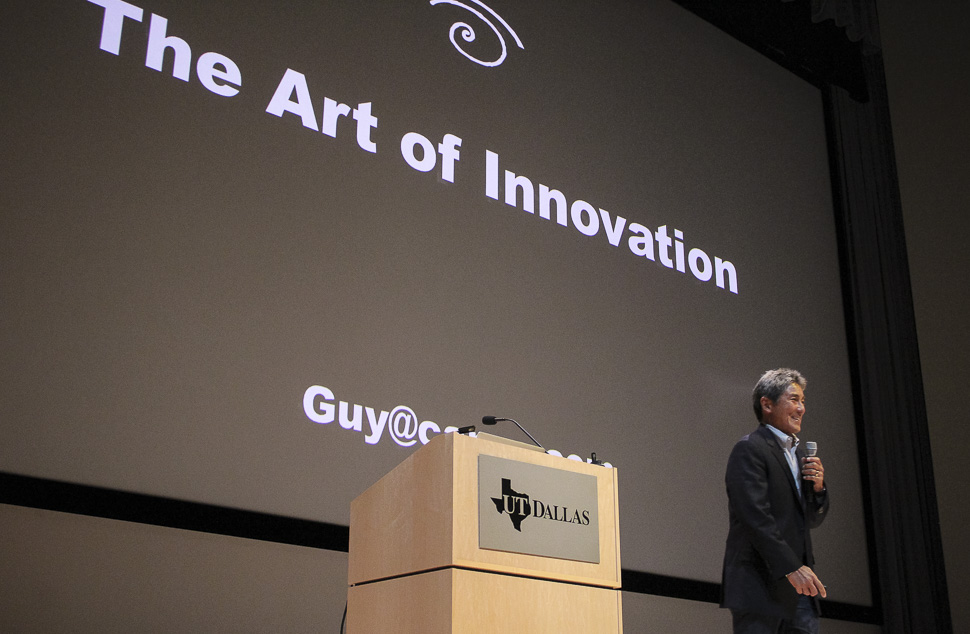 Guy Kawasaki on "The Art of Innovation" at UTD's Big Idea Competition 2017.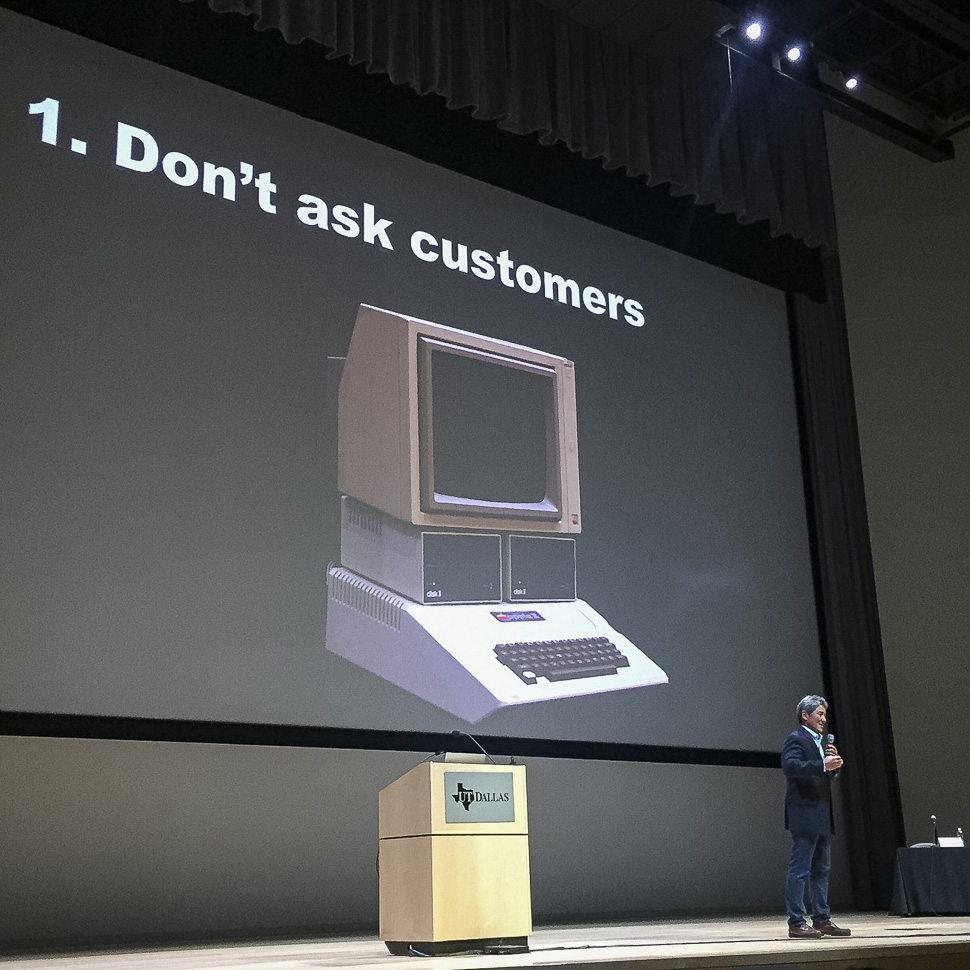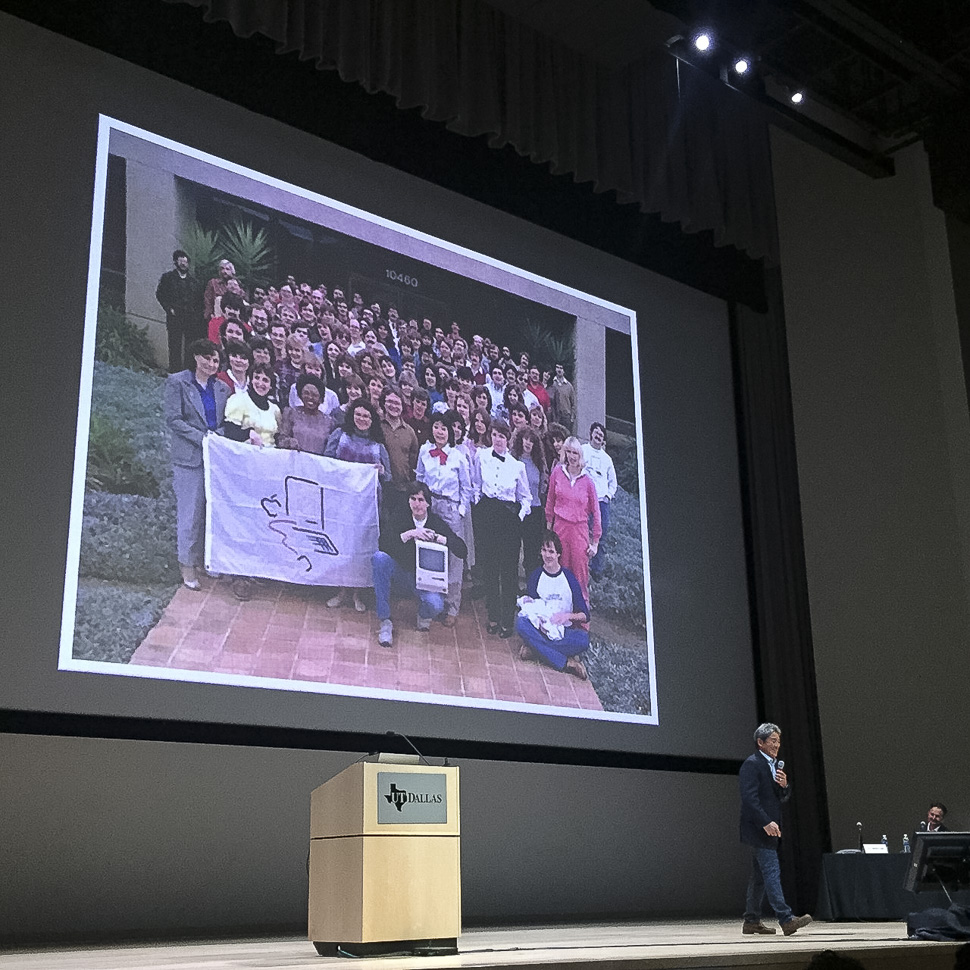 Photos by Stephanie Mojonnet
---
READ NEXT
Medical VR Startup Takes First at UTD Big Idea Competition