Gathering in their town square, about 35 S.T.A.R.S. participants prepared for a lesson in sign language. 
The instructor for the day, Chris Mosley, lead the class full of adults with varying physical and mental disabilities in learning signs such as happy, sad, and mad. He's taught a similar class before, and saw many of the participants who struggle verbally excel when forming signs.
"The first day [I taught the class] I had tears in my eyes," Mosely said. "They were just doing so well."
Mosley is just one of the instructors for Goodwill Industries of Fort Worth's S.T.A.R.S. program. S.T.A.R.S stands for Skills Training Achieves Results. 
The S.T.A.R.S. program is the first of its kind in the Dallas-Fort Worth area, and third in the nation, with two similar programs offered by Goodwill in Colorado Springs, Colorado and Portland, Oregon.
A little over a year ago, the local Goodwill branch established the program in an effort to mimic daily living situations and cutdown barriers to employment for people with disabilities. Participants range in ages from 16-78, but there's also been a member as old as 92. Currently, it's offered at Goodwill facilities in Fort Worth and Grapevine.
"It's all about daily living skills and helping the most severely disabled of our population to gain their maximum independence,"S.T.A.R.S. Vice President Kimberly Smith said. 
A S.T.A.R.S. PROGRAM IS BORN
Smith and David Cox, president and CEO of Goodwill Industries of Fort Worth, found inspiration for S.T.A.R.S. from the Colorado Springs program. The two traveled to the facility to get a feel for it, and adapted it for the available space in Texas. 
Sketching on a napkin on the way home, Smith and Cox formulated an outline. The program was going to be housed in a separate building, but they later decided the classrooms should be located in the central part of the Fort Worth campus.
"We feel like this population is the heart of Goodwill, and so we needed it to be in the heart of our building," Smith said.
After a year of preparation and planning, the program debuted last March. Initially formed around work placement, Smith said some adjustments have taken place since opening.
"Less and less they talk about work," Smith said. "It's more about the individual growing." 
S.T.A.R.S. CAMPUS 
The campus consists of six areas, each focusing on different daily life skills.
In the "Apartment," participants work on cooking and cleaning abilities. S.T.A.R.S. participant Danetta Arnold has learned an array of recipes.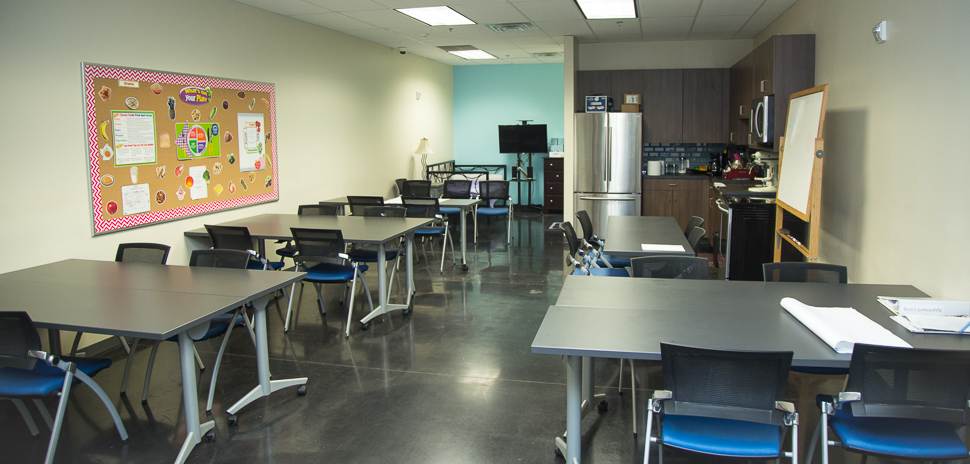 "We learned how to make homemade bread. We learned how to make pizza from scratch. We learned how to make sopapilla cheesecake and squash casserole. It's really good too!" she said.
There's also an art and drama classroom, emphasizing the importance of self expression, and a music and fitness center for motion and physical activity classes, including yoga and basketball.
"We feel like this population is the heart of Goodwill, and so we needed it to be in the heart of our building."
Kimberly Smith
"They always like the games," Smith said.
The leisure classroom, equipped with televisions and games, is meant for unwinding and down time, but has turned into a teachable moment in compromise and democracy for participants.
"It's learning about voting on what we're going to do that day in that class, what are the results of the votes once they're in, accepting what that decision is, accepting it with grace, and if you're disappointed, getting through that," Smith said.
Throughout the week, S.T.A.R.S. earn "STARSbucks" to use at the General Store to purchase recreational trinkets, teaching deferred gratification and budgeting.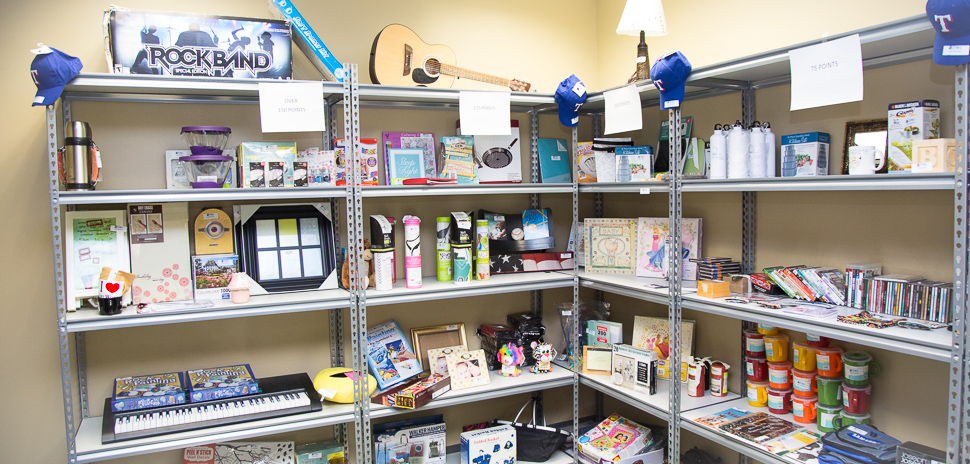 The program also emphasizes community vocational experiences, allowing students to immerse themselves in community projects or work opportunities.
"We've worked with them on their vocations up to where they are actually working part-time in our processing center," Smith said.
Arnold is one of the S.T.A.R.S. who is working in the processing center, scanning books to be sold in Goodwill stores. She works three hours, five days a week. Seven other participants have transitioned into part-time work positions.
GREENWORKS PROGRAM CULTIVATES HORTICULTURE THERAPY 
This May, S.T.A.R.S. partnered with Resource Connection of Tarrant County, Tarrant County Master Gardener Association, and Texas A&M Agrilife Extension Service to construct a greenhouse for participants to learn the basics of gardening. 
A $45,000 grant from the Hoblitzelle Foundation funded the project. 
The S.T.A.R.S. participants had a first look at the greenhouse during a ribbon cutting event in May, exploring the array of plants and vegetables. This month, they'll begin weekly trips to the greenhouse for lessons.
Other Goodwill programs, such as its Work Adjustment Training clients, will use the space as well. 
"Our ultimate vision is the construction of a restaurant which will serve vegetables grown in our own greenhouses, and in which Goodwill can provide job training in culinary arts and restaurant professions," Cox said in a release.
S.T.A.R.S. FAMILY MENTALITY
Each individual attends the S.T.A.R.S. program based on their needs and abilities. At the beginning of each day, participants gather in a central area, also known as the "Town Square," to discuss what's in store for the day, and the different classes they'll attend.
Although S.T.A.R.S. differ in independent functionality, they treat each other as one big family. 
"We're a family at S.T.A.R.S., and you can't be a part of S.T.A.R.S. if you're not coming to be a family."
Danetta Arnold
"We're a family at S.T.A.R.S., and you can't be a part of S.T.A.R.S. if you're not coming to be a family," Arnold said. 
The amount of love each person has for the program, instructors, and each other is motivating and a learning experience for everyone.
"You know, when you walk in the door, they're gonna give you a hug and they love you," Mosley said. 
While the Fort Worth program has 83 members and the Grapevine has 60, Smith foresees an increase in enrollment as outreach increases overtime.
"I advise anyone that has young adults with disabilities to try and get them out in the community, and send them to S.T.A.R.S. It helps with a lot," Arnold said. 
PHOTO GALLERY
Photos by Chase Mardis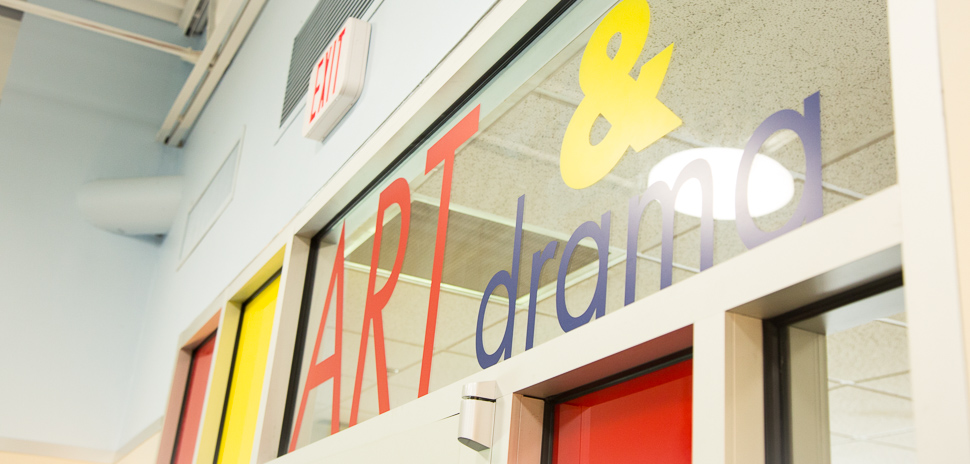 ---