Flying? There's an app for that.
Aviation Mobile Apps, LLC is a Fort Worth-headquartered provider of software for mobile device platforms — but, specifically for the aviation industry. No matter if you need to perform flight calculations, receive aviation weather alerts, convert numbers, or fly the 'perfect' holding pattern, Aviation intends to build you an app for that. Over the past seven years, Aviation says it has produced around 50 public and private mobile apps and supporting back-end systems for the industry, the Department of Defense, and more.
The enterprise's latest creation is a "Version 2.0" update to its Holding Pattern Computer, a patent-pending analytic solution that, for the first time ever, allows pilots to fly the inbound leg for exactly the prescribed time or distance, regardless of wind direction and speed. In layman's terms, the Holding Pattern Computer makes it easier for both student and seasoned pilots to solve the most common planning and navigation problems related to flying a holding pattern (definition: a flight path by an aircraft that's awaiting permission to land).
Created by aerospace industry veteran and FAA Safety Team representative Les Glatt, the app allows pilots to "nail the holding pattern on the first circuit." In a statement, Glatt referenced his 40-plus years as a flight instructor, noting that the FAA training guidelines using trial and error for correcting an airplane's track for winds in order to meet a set inbound time only work under a limited set of conditions.
To do so, the Computer gives pilots turn-by-turn directions — including how long to fly on a certain heading before initiating a turn — and automatically calculates ground track, wind correction angle, headings, and required timings.
According to Aviation Mobile Apps, the app is ideal for less-experienced pilots and pilots training for their instrument rating who need to quickly calculate wind correction angles, course, headings, and required timings. The app also offers experienced pilots to cross-check on their mental calculations.
Combining flying with a passion for mobile apps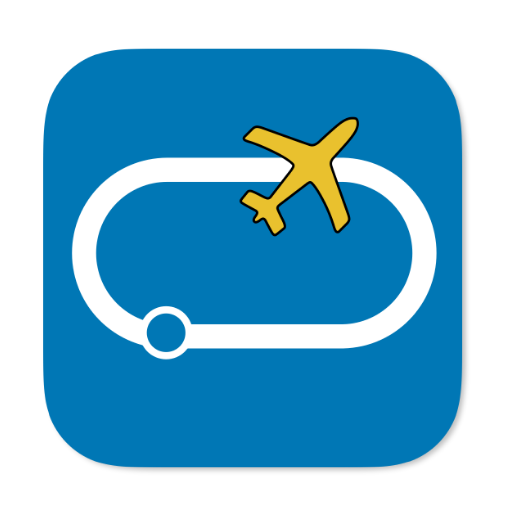 Aviation says it is a group solving problems in the information technology field — made up of pilots, programmers, and enterprise mobility experts — and founder William DeWeese has even been flying since 2004.
Before founding the company, DeWeese worked in R&D for AirWatch by VMware and is listed as inventor on 10 mobile software technologies patents. John Marshall, a company advisor, was a co-founder of AirWatch which was acquired by VMware in 2014 for $1.54 billion. Marshall is listed on 11 patents for a range of software technologies. Glatt also serves as a company advisor and has over 51 years of experience in the aerospace industry.
The company offers six pilot apps ranging from the holding pattern computer to a GPS coordinate converter, and as apart of its custom app building service, invites people to submit their ideas online. In April, Aviation Mobile Apps was selected as the $20,000 Grand Challenge Winner for its Position Reporting app at the 2018 Innovative GEOINT Application Provider Program in April.
Aviation products are available in the Apple Store and the GEOINT App store.

Get on the list.
Dallas Innovates, every day.
Sign up to keep your eye on what's new and next in Dallas-Fort Worth, every day.