OPEN HOUSE WILL GIVE PUBLIC LOOK INTO COWORKING VILLAGE
---
Tyler Station crystalizes everything Dallas developer Monte Anderson stands for: a place where skilled workers and professionals can do what they love, under the same roof.
In that environment, the resulting work product will improve, given the interactions between people whose creative disciplines vary, from videography to woodwork.
The 94-year-old, 125,000-square-foot structure is stirring to life in its Oak Cliff neighborhood, as the people inside prepare to relaunch the building as a hub for entrepreneurs hoping to make it on their own. 
Those interested in taking a look at Tyler Station, formerly home to the Dixie Wax Paper Co., can do so from 2 to 3:30 p.m. Jan. 7 at 1300 S. Polk St., in Dallas.
The building's aforementioned 125,000-square-foot footprint belies its cavernous, airplane-hangar-like interior. 
One slated occupant, Oak Cliff Brewing Co., will be able to easily fit substantial fermentation tanks in one portion of the building, with room to spare for a nearby beer hall/dining area, and dozens of other tenants.
Another enterprise slated for Tyler Station is the Dallas Movement Lab.
Already occupying space is Stash Design Co., founded and operated by Gary Buckner, one of Anderson's partners in developing Tyler Station. 
Buckner's shop is already in full gear, producing refurbished, reclaimed, and repurposed furnishings for public spaces. His design skills and handiwork can already be found in the Belmont Hotel bar and patio, Davis Street Espresso, and the Oddfellows restaurant in the Bishop Arts District.
Buckner, whose business thrives on converting objects such as old doors into bars, and reusing industrial brass valve handles and copper piping for bathroom sinks, saw tremendous potential when he set foot inside the abandoned factory.
"I was amazed at the massive amount of stuff," Buckner said." There were so many cool things that were left behind. I'm a history major with a minor in business. I love history and I love old things and industrial things, and it was all wrapped into one."
OFFERING SPACE FOR BUDDING ENTREPRENEURS
Buckner said Tyler Station is important for building Dallas' entrepreneur scene because it overcomes two key hurdles facing many: finding a good location, and providing a space where basic elements necessary for success are already provided without the need for obtaining individual certificates for occupancy, setting up utilities, etc.
Anderson foresees the day when the building will host more than 100 entrepreneurs. 
The key to ventures such as Tyler Station is that various craftsmen and women conduct their work on-site, so they can interact with each other, and with potential customers, Anderson said. Those interactions have the potential to create better outcomes because individual entrepreneurs can lend their skills and perspectives, than if the work were done in a vacuum. 
Buckner, for example, foresees the day when he will design and construct a Tyler Station workspace for a photographer who has built several portfolios of Buckner's work.
Other important factors for the venture's success will be its proximity to public transportation (the building sits at the Dallas Area Rapid Transit Tyler/Vernon Station train stop), and to the Bishop Arts District (which is an 11-minute bike ride northeast of Tyler Station). Anderson predicts that DART ridership will double at the stop once things pick up at Tyler Station.
After Anderson acquired, refurbished, and sold the Belmont Hotel, which Southern Living magazine labeled a "hidden gem," he was in search of new projects that would fulfill his mission of revitalizing his beloved Oak Cliff stomping grounds with grassroots entrepreneurial enterprises. The former wax paper/paper cup manufacturing plant — also known as "Dixico" — filled the bill.
But wiping the slate clean at the former wax paper manufacturing plant has been no small feat.
Since Anderson and his group acquired the building in May 2016, they have spent hundreds of thousands of dollars replacing its leaky roof, eliminating asbestos, removing mud and dirt that caked some of the building's floors, and hauling out about 150 tons of smokestack equipment.
Anderson drew inspiration for the model of Tyler Station through his interest in new urbanism. Anderson, a founding member of the Congress for the New Urbanism North Texas, saw a similar operation in Detroit, and thought it would work in the neighborhood in which he grew up.
"I've been trying to get companies from outside Southern Dallas to move here my whole life," said Anderson. "I figured we would take things into our own hands."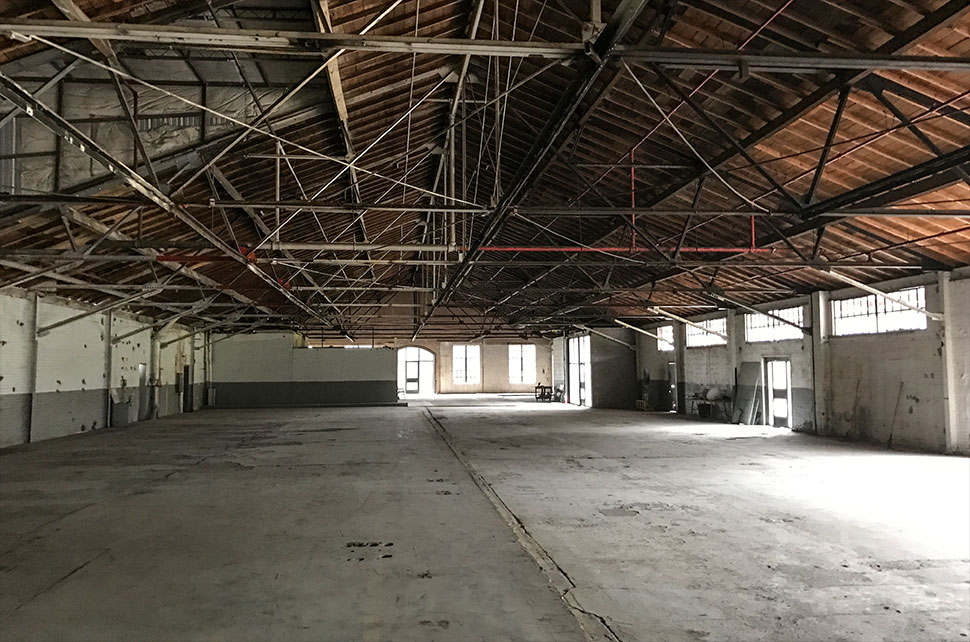 READ NEXT
Oak Cliff's Tyler Station Holds Open House
---
Delivering what's new and next in Dallas-Fort Worth innovation, every day. Get the Dallas Innovates e-newsletter.