JERRY JONES FIRM INVESTS $75M IN FRISCO OIL & GAS COMPANY
Dallas Cowboys owner Jerry Jones' company Arkoma Drilling LP has agreed to make a $75 million equity investment in Frisco-based Comstock Resources Inc.
The investment was announced by Comstock as one of a series of related transactions bolstering its comprehensive refinancing of nearly all of the company's existing debt.
Arkoma will buy 10 million shares of Comstock's common stock at $7.50 per share, under the agreement. That will give Arkoma roughly 14-percent of Comstock's outstanding shares.
GRADALIS ANNOUNCES $43.94M EQUITY RAISE
Dallas-based pharma company Gradalis Inc. has received $43.94 million of a $55 million equity funding offer, the company announced in a filing with the U.S. Securities and Exchange Commission.
Gradalis has not said how it intends to use the funding.
The company is developing treatments for advanced ovarian cancer (with a Phase III trial); advanced breast cancer (Phase II and III trials); and Ewing's Sarcoma, advanced non-small cell lung cancer, gynecological cancer, and advanced melanoma (Phase 1 trials), according to a report in D CEO Healthcare.
ONCONANO MEDICINE ANNOUNCES $11.6M RAISE
OncoNano Medicine, a Dallas-based biotech company, has raised $11.6 million from 27 private investors, according to SEC filing.
OncoNano is a former spin-out from the UT Southwestern Medical Center, according to the Dallas Business Journal. OncoNano developed a method using fluorescents to illuminate cancerous areas when surgeons are trying to remove tumors.
CARUTH CAPITAL INVESTS GROWTH CAPITAL IN ATA RISKSTATION
Caruth Capital Partners, a Dallas-based middle-market private equity firm, has invested growth capital in Dallas-based ATA RiskStation LLC, a provider of cloud-based portfolio risk management.
Founded by veteran technology entrepreneur Aladin Abughazaleh, ATA RiskStation offers its clients portfolio risk analytics that process daily, utilizing a multimodel, multiparameter, and multiframe approach, according to a release. The amount of the investment was not released. 
"This is a product with a proven track record of growing wallet share for the advisors, while simultaneously bolstering the compliance side of the business. This technology will help these institutions to seamlessly transition from the Suitability Standard to the Fiduciary Standard, while increasing revenues at the same time," Ben deTar Wilhite, Caruth co-founder and partner, said in the release.
SATORI CAPITAL LOOKS TO INVEST $20M MORE IN SNACK MAKER
Dallas-based private investment firm Satori Capital is looking to sweeten its investment in Phoenix-based snack maker SunTree by injecting as much as an additional $20 million into the company.
The Dallas Business Journal reported that Satori has raised $12.5 millon thus far for the new round of funding from 33 investors, citing a filing with the SEC. A Satori spokesperson told the DBJ that the additional funding will help hire new executives and give the snack maker additional capabilities to serve existing and new customers.
In 2015, Satori Capital completed a majority investment in SunTree.
ROCK BLUFF PARTNERSHIP RAISES $50M
The Dallas Business Journal reported that a group of executives at Tolleson Wealth Management, a Dallas advisory firm, have raised more than $50 million in a private equity partnership with Rock Bluff Investments.
The publication said that it's not clear how much they intend to raise or in what they in intend to invest in.
ENERGY INVESTMENT FIRM RAISING NEW PE FUND
Stronghold Resource Partners is raising a new private equity fund, the Dallas Business Journal reported.
The Dallas-based energy investment firm was founded in 2016, and focuses on oil and gas and other natural resource deals, the publication said.
No details of the fund were disclosed in a SEC filing. 
The firm made its first close of its second opportunities fund in October for $200 million, the DBJ said. In December, it formed a direct investment partnership with another $100 million from its investors.
ORDERMYGEAR RAISES $35M TO ACCELERATE PRODUCT DEVELOPMENT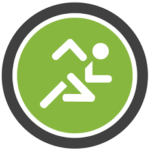 OrderMyGear, the Dallas-based developer of an online ordering platform aimed at group orders of sporting goods and apparel, has raised $35 million in a funding round from Susquehanna Growth Equity.
OrderMyGear said it will use the money to accelerate product development, expand its hiring, and strengthen channels to market. 
The company's platform is used for merchandising, ordering, and fulfillment of team gear and group apparel by dealers, decorators, and other organizations that sell to large groups.
SEGRA CAPITAL RAISES $3.5M FOR NEW INVESTMENT
Segra Capital Management, a Dallas hedge fund, has raised $3.5 million for new investment, but its not clear what it will be used for, the Dallas Business Journal said. Adam Rodman runs Segra Capital.
The DBJ said he is known for betting against subprime mortgages before the 2008 housing crash.
HIGHPEAK ENERGY RAISING 2ND PRIVATE EQUITY FUND
HighPeak Energy Partners, a Fort Worth oil and gas investment firm, said in an SEC filing that it is raising a second private equity fund, the Dallas Business Journal reported.
Industry veteran Jack Hightower is at the company's helm, having previously served as the head of Bluestem Energy Partners.
PESTROUTES RAISES EQUITY ROUND FOR PRODUCT DEVELOPMENT
PestRoutes, a McKinney-based company that develops business mangement software for the pest control industry, has raised a round of equity funding from Mainsail Partners.
It will use the investment to accelerate product development and enhance customer service.
PestRoutes did not disclose the amount of the funding round. 
BANKCAP PARTNERS RAISES $7M FOR NEW INVESTMENT
BankCap Partners, a Dallas private equity firm, has raised $7 million for a new investment, The Dallas Business Journal reported.
The raise was included in a SEC filing. 
BankCap identifies bank management teams to make between $5 million and $40 million investments in its businesses, the Business Journal said. The publication said that the new deal appears to be targeting a bank in northern Colorado's Front Range that has seen a large population boom and investments from several firms such as UMB Bank and Guaranty Bank.
RED ROCK MINERALS RAISES $9M FOR LAND OFFERS
Red Rock Minerals, an Addison-based minerals rights investor, has raised $9 million for a second round of funding that will be used to make offers to land owners in Oklahoma, the Dallas Business Journal reported.
Red Rock reportedly is looking at a six-county area in northwestern Oklahoma, the publication said. 
MERGERS AND ACQUISITIONS
KONE ACQUIRES LEWISVILLE'S HEARTLAND ELEVATOR 
Heartland Elevator LLC of Lewisville has been acquired by the Finnish global elevator company KONE, in a deal that includes Heartland's operations throughout the Dallas area.
"The acquisition of Heartland both strengthens our market position in the greater Dallas metropolitan area, and increases our ability to offer innovative smart building solutions and KONE People Flow expertise to an even larger customer base," Larry Wash, executive vice president for KONE Americas, said in a release.
Heartland was founded in 2014, and KONE said the acquisition will strengthen its North Texas operations. KONE opened its first U.S. research and development center in Allen in 2016.
GARDERE WYNNE SEWELL, FOLEY & LARDNER MERGE LAW FIRMS
Law firms Gardere Wynne Sewell and Foley & Lardner have merged, morphing into a firm with 24 offices in the U.S., Mexico, Asia, and Europe with roughly 1,100 lawyers. 
The combined firm will operate under the name Foley Gardere in Dallas, Austin, Denver, and Houston, Texas Lawyer reported. It will be called Foley Gardere Arena in Mexico City, while all other offices will be known as Foley & Lardner. Texas Lawyer said the firm's revenue will total $830 million, putting it among the Am Law 50.
In related news, the law firm of Husch Blackwell hired 14 lawyers from Gardere after the merger was announced.
ONEDIGITAL ACQUIRES RICHARDSON EMPLOYEE BENEFITS CONSULTING FIRM
Richardson-based The Reaves Agency LLC has been acquired by OneDigital Health and Benefits, the nation's largest employee benefits-only company, OneDigital announced.
The Reaves Agency will take on the name OneDigital Dallas, and will continue to offer its clients with forward-thinking employee benefits consulting services, compliance resources, HR consulting and technology, administration, and health and wellness strategy.
OneDigital Health and Benefits is headquartered in Atlanta, Georgia.
Who are those companies that are finding funding or having a big exit? We're tracking what's happening in North Texas in the Dallas-Fort Worth Innovation Guide. 
Browse our funding and exit successes →
Texas is home to every stage of capital that a growing company may need. Angel investors, family offices, venture capital, and private equity firms are looking to find — and invest in — great companies. 
Explore funding opportunities →
Get on the list.


Dallas Innovates, every day. 

Sign up here to get what's new and next in Dallas-Fort Worth.