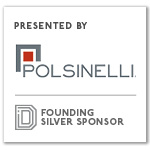 Changes are coming to the health care industry that will give patients more options and control when it comes to their medical care. Polsinelli, an Am Law 100 firm nationally recognized in health care, says innovations in the marketplace are disrupting the standard medical care model and benefiting the patient.
The Polsinelli law firm, known for its work in the health care industry, issued a white paper last month at the Texas Health Law Conference, and nationwide, examining how record levels of merger and acquisition activity and innovative practices are creating a more patient-centric model in health care.
The future of health care will be determined by six principal themes, Polsinelli says: private equity ownership, value-based care, consumerism, integrated care continuum, data revolution, and a shift from in-patient to out-patient care.
"We are witnessing a period in the modern health care industry marked by a notable break from the past, in terms of how health care will be owned, organized, delivered, and paid for," said white paper co-author Jon Henderson, a Polsinelli shareholder who serves as chair of the firm's national Corporate and Transactional Practice Group.
"Driven by record deal-making volume and the health care sector's embrace of innovation, the future era of Health Care 'Prime' will be far more centered on the patient, creating exponential opportunities for better patient care – not to mention exponential financial opportunities for those who lead the future of health care in America," Henderson added.
The full white paper is available for download here. White paper co-authors also included Polsinelli shareholderAndrew Kinworthy and Polsinelli associate Kevin McDonell.
Key findings, observations and predictions from the newly released report include:
A record volume of mergers and acquisitions is one of the most significant change agents reshaping the health care industry nationwide.
For the year-to-date period ending June 2018, there were 530 health care industry deals announced or closed – a record volume.
This represents a 12.3 percent increase over the volume (472) of announced or closed health care deals for the June 2017 year-to-date period – a record volume at the time.
This high volume of mergers and acquisitions is projected to continue in the near term.

Innovation is another significant driver in health care's transformation.
Health care has historically been largely immune to disruptive innovation, with much of past "innovation" in the industry really serving to sustain an industry known for rising costs and non-patient-centric outcomes.
Recent innovations related to health care products, services, business models, technology, and knowledge are beginning to drive true transformation in the sector.

A few recent examples include:
New entrants into the market with new ownership structures, such as Amazon
New health delivery models, such as telehealth and employer on-site clinics
New technologies, such as artificial intelligence and 3D printing

Six predominant themes and outcomes will define the future state of U.S. health care, including:
1. Private equity ownership
Health care private equity activity in 2017 reached $42.6 billion in disclosed value, and the number of deals rose to 265, up 17 percent over the preceding year.
Prominent, recent deals include Kindred health care's acquisition by Humana, TPG, and Welsh Carson, and Envision's acquisition by KKR.
2. Value-based care
Reflecting the shift from a fee-for-service environment to one that is value-based, health care companies will logically seek out more vertical consolidation in order to capture the entire care continuum and focus on outcomes.
Examples of this include CVS' plan to utilize Aetna's presence in its network of walk-in clinics to more broadly spread its fixed costs and enhance care coordination as patients navigate a multitude of clinic and pharmacy options.
3. Consumerism
Giving patients the ability to choose how, where, and from whom they receive their care is becoming a competitive necessity for providers as patients demand the same convenience, attentiveness, value, and price transparency they expect from other non-health care products and services.
Amazon's acquisition of PillPack is an example of consumerism-focused combinations that are redefining health care delivery.
4. Integrated care continuum
Health care companies are increasingly providing a more comprehensive offering of services across a larger span of the patient care continuum.
This theme, along with the growing focus on providers' ability to control the entire cost and care outcome of a patient is a driver of some mega-deal activity in the sector—including deals such as CVS' announced acquisition of Aetna.
5. Data revolution
The rise of data analytics in health care has the potential to dramatically improve patient care outcomes, which under value-based care, will result in higher provider reimbursements.
Both payors and providers are looking to capitalize on the massive amounts of data they may have on hand, or may have acquired through acquisitions. Combinations of payors and providers create opportunities for data sharing, allowing providers to identify and implement quality care improvements. Optum's acquisition of DaVita Medical Group exemplifies this trend.
6. Shift from in-patient to out-patient care
Coinciding with the rise of consumerism, there is an ongoing shift away from in-patient care settings to ambulatory or out-patient care settings. Admissions have dropped 12 percent for in-patient care over the last decade, and one in four hospitals are facing operating losses on in-patient activity.
An example of this shift is Humana's plan to merge Kindred at Home with Curo Health Services to create one of the largest home health and hospice providers in the nation.
The conceptual framework for Polsinelli's analysis of the health care ecosystem's rapid evolution and predicted future state included four key areas of focus: ownership, organization, delivery, and payment. The potential implications for each of these focus areas were first profoundly noticeable to the paper's authors in the announced formation earlier this year of a new health care company by Amazon, JP Morgan, and Berkshire Hathaway – thus the white paper's moniker, "Health Care 'Prime.'" The title also recognizes a double meaning of "prime," because the future state of health care will be more optimized, in the view of the authors.
Recognized as a leader in health care law, Polsinelli is currently ranked as the 2018 "Law Firm of the Year" in Health Care by U.S. News & World Report's "Best Law Firms" for the second time in four years, and in 2018 continues to hold the national Tier One ranking in Health Care Law. The practice is currently ranked by the American Health Lawyers Association as the largest health care practice in the nation (AHLA Connections, 2018), and is nationally ranked by Chambers USA 2018.
About Polsinelli
Polsinelli is an Am Law 100 firm with more than 825 attorneys in 21 cities coast to coast. Ranked #24 for Client Service Excellence1 and #10 for best client relationships2 among 650 U.S. law firms, Polsinelli is also named among the top 30 best-known firms in the nation3 for the second consecutive year. The firm's attorneys provide value through practical legal counsel infused with business insight, and focus on health care, financial services, real estate, intellectual property, mid-market corporate, labor and employment, and business litigation. www.polsinelli.com | Polsinelli PC | In California, Polsinelli LLP
12018 BTI Client Service A-Team Report
22017 BTI Industry Power Rankings
32018 BTI Brand Elite

Get on the list.
Dallas Innovates, every day. 
Sign up to keep your eye on what's new and next in Dallas-Fort Worth, every day.