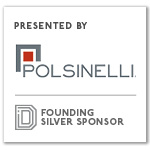 Dallas is in the midst of an innovation renaissance. With incubators and accelerators seemingly in almost every neighborhood, the market is flooded with investment opportunities.
That said, there's only so much venture capital to go around, and many worthwhile startups are struggling to raise the funds they need in this highly competitive atmosphere. This is especially true for those that don't fit the traditional model where part of their return on investment is in the creation of social good.
This is where mission-related investments (MRIs) and program-related investments (PRIs) come in. MRIs and PRIs can provide another critical source of capital for early-stage ventures that have a positive social impact. They also offer private foundations the opportunity to earn a return on their investments, while simultaneously serving their charitable mission, essentially recycling their dollars to be used again.
Frankly, MRIs and PRIs are still surprisingly overlooked funding mechanisms for civic-minded entrepreneurs and their philanthropic efforts—and a surprisingly underused investment channel for most private foundations.
Those of us with a stake in the success of Dallas' startup social venture community are eager to increase awareness of MRIs and PRIs—especially among the foundations that can use them to great effect.
What is a mission-related investment?
A MRI is an investment that a private foundation makes that furthers its charitable purposes.  In other words, it is primarily an investment, but it may also have a positive effect on the foundation's mission.
What is a program-related investment?
A PRI is an investment that a nonprofit foundation makes, the primary purpose of which is to accomplish one or more of the foundation's charitable purposes, and no significant purpose of which is the production of income or the appreciation of property. Simply put, it is an investment for charitable purposes, with any income a distant second.
For example, if an environmental foundation makes an investment in a clean-water technology company, it can be classified as an MRI or a PRI, depending on whether the primary purpose is investment or charitable, respectively.
MRIs and PRIs offer a unified option — one that supports the charitable mission but also includes some expectation of financial performance.
Where most foundations separate out their financial investment activity from their grant award strategy, MRIs and PRIs offer a unified option—one that supports the charitable mission but also includes some expectation of financial performance, and a return of capital to the foundation. By generating returns, MRIs and PRIs allow foundations to redeploy capital and make even more mission-oriented investments and charitable grants.
This provides foundations with the added benefit of mobilizing assets today while preserving the foundation's assets for future charitable purposes. In addition, PRIs count towards a foundation's annual distribution requirements.
In an effort to provide greater clarity in the sector and to encourage the use of MRIs and PRIs, the IRS has issued a notice regarding MRIs and regulations that outline examples of PRIs that clarify the permitted uses of these investment models.  Clarity from the IRS is intended to provide comfort to private foundations.
The Ford Foundation recently announced the intent to commit up to $1 billion of its $12 billion endowment to mission-related investments.
Are there any good, local examples of MRIs and PRIs?
Sure, there's at least one good one! In 1981, Dallas' Meadows Foundation purchased the largest collection of Victorian buildings in the city. This acquisition was done for a dual purpose: preserving the historic structures just east of downtown, and providing local nonprofits with free office space. This purchase created the Wilson Historic District.
Of course, it was a good investment for the Meadows Foundation, too. The Foundation benefits from the equity created in its investment properties. Meanwhile, the nonprofits benefit from rent-free office space, thereby allowing them to operate with decreased overhead. Finally, the community benefits from the preservation of the historic structures. Since the Wilson Historic District lines up with The Meadows Foundation's mission, it could have qualified as a PRI if the primary purpose was charitable.
I'm ready for MRIs and PRIs. What's the next step?
Do your research. As with all large-scale investments, MRIs and PRIs should be made after careful consideration and consultation with a foundation's advisors. Qualified financial professionals or legal counselors can help guide the foundation down the correct path for investment.
MRIs and PRIs should be made after careful consideration.
Or, if you're still hesitant that an MRI or PRI might not be the right move, take a drive down Swiss Avenue, the heart of the Wilson Historic District, and become inspired by how these innovative financial structures can positively shape a community.
---
Jonathan Blum, counsel at the Polsinelli law firm, understands the nonprofit sector from a unique vantage point. He gained a wealth of experience while serving as in-house general counsel for a major international charity and a private foundation. Through this in-depth knowledge, Jonathan assists nonprofit leaders to manage their legal matters and build capacity for the future.
---
Dallas Innovates, every day