OpTic Gaming Announces Leadership Change at the Top
The founder of OpTic Gaming is stepping back into the CEO role at the entertainment, media, and esports company.
Hector Rodriguez founded OpTic in 2006, which has become one of the most winning esports organizations in the world. Adam Rymer, who joined its then-named parent company Envy Gaming in the summer of 2020, is stepping down as CEO. He'll shift to a strategic advisor role, the company announced today.
"Adam has been instrumental in accelerating our business and setting strategic priorities for the future and a driving force in helping our organization more than double revenue over the last 12 months," said Geoff Moore, president and COO at OpTic in a statement. "We're continuing to push the industry forward and bring ways to excite and engage with fans to life through content, events, and new platforms. I'm grateful to have Adam staying on as a strategic advisor to the company on several initiatives as he also takes time to focus on projects outside of our business."
Rodriquez will drive OpTic's "long-term vision for innovation, content, media, and fan engagement," according to the company.
OpTic, which has produced award-winning docuseries and operates Esports Stadium Arlington, features a talent pool of content creators, competitive gamers, and esports teams. Its ownership group includes Rodriguez and fellow esports pioneer Mike Rufail, along with Gray Television.
Here's the story.
---
Ziosk Appoints 3 New Members to its C-Suite Team
Dallas-based Ziosk has appointed three new executives to help usher in a new era of innovation at the technology platform, which helps restaurants increase operational efficiency and optimize the guest experience.
The new executives are: Chief Technology Officer Eric Neilson, Chief Marketing and Brand Officer Steve Beckham, and Chief Innovation Officer Sandro Natale.
"As we continue our journey toward elevating the dining experience, our goal at Ziosk is to better understand our clients' guests and ensure that we're providing the tools necessary to help meet their needs on their terms," Ziosk President Rhonda Levene said in a statement. "Each executive brings a different perspective to our business and understanding of the guest based on their unique backgrounds which will be key in ultimately mapping out the future of the company and expanding our model to respond to the needs of the industry with more agility."
Each executive has more than 25 years of individual experience to contribute to their roles.
Neilson most recently served as a director for SiriusXM, and brings experience in product development and management. Beckham's experience has been focused on entrepreneurial environments, as well as iconic food, beverage, and family dining companies, supplying him with extensive knowledge of early-stage growth and the hospitality industry. Natale was a longtime director at Dallas-based AT&T and is well-versed in technology, revenue growth, and product lifecycle development.
---
Keurig Dr Pepper Promotes 3 Supply Chain Leaders
Keurig Dr Pepper Inc. has promoted three senior supply chain leaders as part of a strategic realignment of its supply chain structure aimed at strengthening focus, speed, and accountability at the business unit level, while accelerating productivity across the enterprise.
Roger Johnson has been promoted to chief supply chain officer, succeeding Tony Milikin. Johnson will report to CEO Ozan Dokmecioglu. Johnson is an experienced supply chain executive and general manager with more than 20 years of experience spanning the consumer durables, electronics, food and beverage, and automotive industries, the company said. Most recently, he was chief product officer, where he was responsible for establishing KDP's operations center in Singapore that successfully diversified the company's brewer manufacturing network across Asia. He was also the principal architect behind KDP's brewer innovation strategy, including KDP's connected brewers and new BrewID technology.
KDP also promoted two experienced supply chain executives into new and expanded roles, with each focused on driving supply chain excellence and unlocking productivity opportunities for their respective business units.
Christopher Martin has been promoted to senior vice president, coffee supply chain. He joined KDP in 2014 and most recently was SVP, logistics operations.
Paul DaRosa has been promoted to senior vice president, cold beverages supply chain. He joined KDP in 2018 and was most recently SVP, quality, employee health & safety and technical services. Martin and DaRosa will report to Johnson, maintaining a centralized supply chain leadership structure, while also assuming a matrixed accountability to their respective business units.
---
Ex-Match Group CEOs Join Advent International as Operating Partners
Two former CEOs of Dallas-based Match Group have been appointed as operating partners at Boston-based Advent International, one of the largest and most experienced global private equity investors.
Ex-Match Group leaders Shar Dubey and Mandy Ginsberg will play key roles in building out Advent's consumer technology practice and work collaboratively with the firm's consumer and technology investment teams and the management teams of its portfolio companies, Advent said.
Both served terms as CEO of Match Group, a leading provider of digital technologies designed to help people make meaningful connections, and both were instrumental in developing the online dating category, growing the business, and leading the preparation and spinoff of Match Group from international consumer internet conglomerate InterActiveCorp in 2020.
Ginsberg was CEO from 2018-2020 before transitioning the role to Dubey, who held the position until last May. During the combined four-plus years under their leadership, Dubey and Ginsberg helped grow Match Group's revenue and adjusted operating income by approximately 125%, respectively, Advent said.
"Both executives have an innate understanding of how to build market leaders and digital communities, and as technology becomes a greater part of our lives, community is now more important than ever. Moreover, consumer technology is a high-growth sector that we have closely followed for a number of years and one which we believe is a strategic fit for our investment strategy and operating model, especially with the guidance and partnership of Shar and Mandy," Tricia Glynn, managing director on Advent's consumer team, said in a statement.
Find out more here.
---
Former Chryso Chief Named President of New Saint-Gobain Business Unit
Rockwall-based Steve Williams, formerly president of Chryso North America, has been appointed president of the new Construction Chemicals Business Unit for North America business unit, a part of the High-Performance Solutions division of Saint-Gobain.
The appointment comes after the acquisition of GCP Applied Technologies by Saint-Gobain. GCP's Specialty Construction Chemicals (SCC) segment will integrate with CHRYSO within the new Construction Chemicals Business Unit.
Saint-Gobain S.A. is a French multinational corporation headquartered on the outskirts of Paris. Originally a mirror manufacturer, the company now also produces a variety of construction, high-performance, and other materials.
In a statement, the company said that as part of the same business unit, GCP SCC and Chryso will combine their strengths and resources to provide customers and partners with the most advanced solutions and service across North America.
Saint-Gobain Construction Chemicals offers cement additives, concrete admixtures and specialty building materials, through the combined activities of Chryso and GCP. The company said that its recent technologies for sustainable construction help reduce energy consumption, lower the carbon footprint of cements and concrete, and foster the circular economy.
---
Stellar Appoints New Chief Technology Officer
Stellar, a venture-backed technology-driven marketplace announced that Renaud Casanova has been appointed as chief technology officer of the company, which solves maintenance at scale for the single-family rental market.
Casanova is a technology leader with more than 20 years of experience leading high-growth businesses, the company said. He brings extensive expertise in product strategy, engineering, data, and IT and the company said he will help drive Stellar's next phase of growth.
"Renaud's industry experience and vision, combined with our intuitive technology interface, will lead our continued investments in talent and tech and further solidify our mission to deliver hassle-free maintenance," founder and CEO Dustin Marx said in a statement.
Casanova will be responsible for creating the technology vision, identifying ways to build and introduce new technology to meet client, contractor and resident needs, and scaling Stellar's engineering team to take its hassle-free maintenance experience to new heights, the company said in a statement.
Before coming to Stellar, Casanova led global expansion at Enjoy Technology Inc. where he developed the platform product strategy for retail and telco partners to integrate a new experience for retail, bringing the best of the store directly to the customer.
Stellar is the rebranded IFM Restoration, which announced that move in September. The company said that at the heart of the Stellar rebrand is the company's commitment to deliver a superior experience, and the cosmic scale of the opportunity to deliver hassle-free maintenance to stakeholders across the property lifecycle.
Read more here.
---
Proptech cove Appoints Dallas Exec as Chief Strategy Officer  
Dallas-based Caroline Frith has been appointed chief strategy officer by cove, a Washington, D.C., technology solution that integrates the tenant experience and building operating systems for commercial real estate.
"Requirements for flexible office space will continue to increase significantly and cove is addressing a permanent hybrid-work solution," Frith said in a statement. "I've had a bird's-eye view of every proptech option available for years and I was very impressed with cove's technology and approach. They are solving challenges in the market by addressing the real needs of tenants and property teams through a centralized platform; more so, cove is doing it with the highest caliber of engineers and great vision from leadership. I'm looking forward to what we will achieve together in positively setting a new standard for technology in the future of work."
In her role, Frith, who has a 20-year background in commercial real estate, investment banking, and data analytics technology, will work to shape the next era of the commercial real estate industry through cove's proptech solutions. Her appointment comes on the heels of cove's funding round that closed in late spring of this year, which was led by Blackstone Innovations Investments and included funding from access control provider Kastle Systems.
Frith has previously served as head of strategy and Innovation for the Asset Services Technology division of Cushman & Wakefield, global program manager for London-based HSBC, and held management positions with Thomson Reuters.
---
Stream Realty Partners Names First Chief Investment Officer
Adam Jackson has been named the first-ever chief investment officer by Dallas-based Stream Realty Partners, which recently closed its fourth and largest fund to date.
Jackson will lead the firm's investment management team in overseeing four funds totaling over $1.6 billion of equity, Stream said.
The national real estate services, development, and investment firm promoted Jackson from his previous role as executive managing director of investment management.
Jackson joined Stream in 2008 and launched the firm's investment management platform in 2015, leading its growth to its current billion-dollar-plus equity position. He's led approximately $4 billion in acquisitions and developments totaling 30 million square feet, the firm said.
In his new role, Jackson will continue to oversee Stream's investments, including directing its investment strategies, managing its fully discretionary investment funds, and originating new partnerships.
Read more here.
---
The Citizenry Adds Two Execs as It Expands Its Product Lines
Dallas-based The Citizenry announced two new executive hires including Todd Wandell as its first Chief Product Officer and Paulo Kos as Vice President of Design and Development, Hard Goods.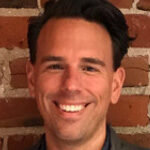 The direct-to-consumer home decor brand that partners with artisans around the world, said the new executives will help boost product expansion into furniture and other new categories.
Wandell is a 23-year retail merchandising expert with 17 years specializing in home. Most recently, Wandell was SVP, GMM at Pottery Barn Teen where he oversaw the P&L and all growth initiatives for retail and e-commerce channels
Kos brings more than 20 years of industry experience leading many, multidisciplinary teams to create award-winning, industry-defining collections over the course of his career. Most recently, Kos spent the last eight years in vice president of design roles developing furniture, lighting, and decorative accessories at leading brands such as West Elm, Ralph Lauren Home, and Casper.
The company said that with his design expertise, Kos will lead The Citizenry in building furniture programs and expanding into other hard lines, like lighting and tableware, to scale the brand into a whole-home destination.
Last year, The Citizenry announced its Series B fundraise of $20M to accelerate the expansion of the company's sought-after furniture collection as part of its transformation to become a whole-home destination.
---
Caris Life Sciences Names EVP, Chief Medical Officer
George W. Sledge Jr., M.D., has joined Caris Life Sciences as executive vice president and chief medical officer of the Irving-based molecular science and technology company actively developing and delivering innovative solutions to revolutionize healthcare.
In his new role, Sledge will have oversight for medical affairs, research, and medical education at Caris, including oversight and leadership for the Caris Precision Oncology Alliance led by Dr. Chadi Nabhan, and Caris' global team of medical science liaisons.
"The leadership and depth of knowledge he brings from a distinguished career as clinician and scientist will further advance our mission to provide physicians with the most comprehensive and innovative treatment options for cancer patients worldwide," David Spetzler, M.S., Ph.D., MBA, president and chief scientific officer, said in a statement.
Before joining Caris, Sledge was professor of medicine at the Stanford University School of Medicine where he served as a member of the Division of Oncology. He was most recently co-director of the Stanford Cancer Institute's Cancer Therapeutics Program and served from 2013-2020 as chief of the Division of Oncology.
---
SB Architects Picks Dallas Native to Run New Dallas Office
SB Architects, part of Egis Group, an award-winning San Francisco-based international architecture firm, announced it opened a new space in Dallas overseen by Dallas native Regan and firm Vice President Regan Holton.
"The Dallas and the Fort Worth Metroplex is the perfect place for SB Architects to expand its footprint and we're thrilled to announce our new office," Bruce Wright, senior vice president and principal at SB Architects, said in a statement. "With an active local portfolio and a marquee set of clients in Texas, this office expansion is the natural next step for our firm. We understand the importance of in-person collaboration and immersion in the local context. Establishing an office in Dallas builds on our ability to connect in person with our clients and enhances our capability to support our team in this important region of the country."
SB is known for creating spaces that capture the history, culture, and context of each location. It said the Dallas office has worked on an impressive roster of hospitality-focused projects and has new developments in the pipeline. The new office is located in Dallas' Central Business District.
The firm said in a statement that the Dallas office opening highlights its commitment and optimism for the Dallas-Fort Worth region, as opportunities for innovation and growth abound highlighted by the fast-growing population and business-friendly climate. DFW is home to 22 Fortune 500 companies, and is the only region in the U.S. to host three Fortune 10 companies.
SB Architects' current projects in the area have been conceived with the firm's signature site-specific design, highlighting key aspects of Texas and the Midwest.
One prominent recent project in the North Texas region is Omni PGA Frisco Resort in Frisco, a mixed-use development slated for completion in Spring 2023. Set to be the home of the new PGA Headquarters, the new 510-key resort will redefine Texas Modern architecture and create a sought-after destination for golf enthusiasts and those looking for an amenities-driven retreat, SB Architects said in a statement.
---
Boards
Sabre Corp. Adds Veteran Executive to Its Board of Directors
Rachel Gonzalez has been elected to the board of directors of Southlake-based Sabre Corp., a leading software and technology provider that helps power the global travel industry.
Most recently, Gonzalez was executive vice president, law & corporate affairs, and general counsel of Starbucks Coffee Corp. from 2018 to 2022, where she oversaw all aspects of legal and regulatory affairs, ethics, and compliance matters, and global security and resilience programs. She was a trusted advisor to the board and its executive leadership team at Starbucks.
"I look forward to having Rachel as a member of our board of directors, especially at such an exciting time for the company," Chair and CEO Sean Menke said in a statement. "She brings not only a distinctive set of skills and experiences to our board, such as a strong business acumen and governance expertise, but also significant legal and regulatory experience. She also has a unique perspective as a former member of Sabre's executive leadership team. She knows our history well. I'm thrilled to be working with Rachel again."
With Gonzalez' election to Sabre's board, the company has increased the size of its board to 11 directors.
Gonzalez left Sabre in April 2018 to join Starbucks. In her previous role at Sabre, Gonzalez led a global team responsible for human resources, corporate communications, legal strategy, regulatory affairs, corporate compliance, and government affairs. She joined Sabre in 2014 as EVP, general counsel, before her promotion to chief administrative officer.
Prior to joining Sabre, Gonzalez was EVP, general counsel and corporate secretary with Dean Foods in Dallas.
---
Cotton Bowl Athletic Association Elects Kanarys Co-founder to Its Board
Mandy Price, co-founder and CEO of Dallas-based tech company Kanarys, has been elected to the board of directors of the Cotton Bowl Athletic Association, the nonprofit that operates the Goodyear Cotton Bowl Classic.
The association's mission is to present the most innovative of all college football postseason bowl games and to be the leader in creating premier college sports experiences for universities, student athletes, sponsors, and the community.
The association oversees the Cotton Bowl Foundation, which serves North Texas by supporting programs that improve opportunities for underserved youth with the vision of making an impact on those who play in the New Year's bowl game, attend the game, and support the game. The Cotton Bowl Foundation has awarded more than $2 million in grants and financial support since 2016, benefiting nonprofit organizations in the surrounding communities.
Kanarys is a technology company focused on providing the tools organizations need to create long-term systemic change around diversity, equity, and inclusion challenges.
Price, a Harvard-educated attorney, practiced law for more than 12 years before leaving to co-found Kanarys. Price's interest in DEI issues began early in her career when she helped create the division of diversity and community engagement at the University of Texas as an undergraduate. She then held the role of outreach editor of the Harvard Civil Rights-Civil Liberties Law Review.
---
Spacee Adds Former Best Buy CEO to its Advisory Board
Dallas-based Spacee, a computer vision- and AI-powered AR startup has added former Best Buy CEO and Vice Chairman Bradbury "Brad" Anderson to its advisory board.
He joins three other members: Brad Crutcher, former COO and CEO of Texas Instruments, Duncan MacFarlane, professor of llectrical engineering at Southern Methodist University; and Jeff Wellen, who's held leadership roles at retailers including Michaels Stores, Fossil, and Tuesday Morning.
"Brad has had a front-row seat for the evolution of retail technology, and brings decades of experience and a fresh new perspective on the current challenges facing retailers," Spacee founder and CEO Skip Howard said in a statement. "From the very start when we were introduced, he made it clear that he had some fantastic ideas to help Spacee grow. We're thrilled to have him."
Anderson told Dallas Innovates he was intrigued by Spacee's Skip Howard for a key reason. So much so, that he's also become an investor in the company.
"As an entrepreneur, one of the things that makes you a great entrepreneur is you can see the future," Anderson told Dallas Innovates. "And you can see it in a way that's so tangible that you just know you can make it happen. That's a powerful trait I think Skip has."
Perot Jain-backed Spacee was launched in 2013. Using light and motion, the company's patented technology has led to HoverTouch, a custom augmented reality solution that lets customers interact with 2D and 3D surfaces.
You can find out more here.
---
Abl Announces Ex-DISD Superintendent Among Inaugural Advisory Board
Former Dallas Independent School District superintendent Michael Hinojosa has been named as a member of the inaugural advisory board of former superintendents of large school districts named by Abl, a California-based software company that uncovers and disrupts ineffective and inequitable academic pathways through transcript data analysis.
The board of former superintendents will support the company's strategic growth objectives and market expansion, Abl said in a statement. The establishment of the new board comes on the heels of news of Abl's recent expansion into large urban school districts across the country.
Hinojosa joins the board after 27 years as a superintendent and CEO of six public education systems, including two stints in Dallas.
In 2020, Hinojosa received the Urban Educator of the Year by the Council of the Great City Schools; the nation's highest urban education honor recognizing outstanding contributions in urban education. Under Hinojosa's leadership at Dallas ISD—the nation's 16th largest school district experienced an increase in student achievement and graduation rates, established a racial equity office, eliminated discretionary suspensions, and increased internet access and connectivity.
Hinojosa retired from Dallas ISD in June.
"It is an honor to welcome the inaugural advisory board to the Abl Leadership team. It is no secret that the pandemic exacerbated systemic inequities for underrepresented students and we are thrilled to have these leaders on board to help us find innovative solutions to improve advanced coursework pathways for underrepresented students" Abl CEO Howard Bell said in a statement.
With the guidance of these new advisory board members, Abl said it looks forward to continuing its important work to systematically modernize school scheduling and operations to strategically remove barriers to postsecondary success.
---
American Heart Association Taps Volunteer Chair for Dallas Go Red
The American Heart Association, the Dallas-based nonprofit devoted to a world of healthier lives, announced that Jennifer Durbin as the community volunteer chair of the 2022-2023 Dallas Go Red for Women movement.
Durbin is the chief human resources officer at Irving-based Commercial Metals Co.
The American Heart Association's Go Red for Women movement increases women's heart health awareness and serves as a catalyst for change to improve the lives of women locally, nationally, and around the world, the nonprofit said in a statement. Cardiovascular disease is the No. 1 killer of women in the nation, claiming more lives each year than all forms of cancer combined. Cardiovascular disease continues to be a woman's greatest health threat, taking the life of one in every three women.
"I'm committed to raising awareness of the No. 1 killer of women—cardiovascular disease—and the need to increase the funding of lifesaving research for women's heart health," Durbin said in a statement. "It's not just about wearing red. It's not just about sharing heart-health facts or eating right. It's about standing together in the Go Red for Women movement—because the idea that 1 in 3 women will die from cardiovascular diseases is unacceptable to me. Losing even one woman to cardiovascular disease is too many." She adds, "I hope to empower women here in Dallas, and beyond, to join the fight because we could all be affected by this."

Get on the list.
Dallas Innovates, every day.
Sign up to keep your eye on what's new and next in Dallas-Fort Worth, every day.