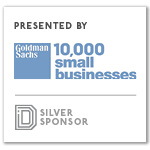 Gone are the days of an isolated virtual reality experience that restricts a user to a single headset. DHD Films' new activation, DHDGroupVR, puts viewers in the middle of an interactive virtual environment and lets friends and colleagues play and learn together.
Embracing several display platforms from a 360/VR theater to an interactive group gaming platform, DHDGroupVR offers customers a variety of applications—from education to design review to travel and tourism—for the projection technology.
DHD's immersive 360-degree experiences have been used to teach world geography, ride along the conveyor belt in a factory, and illustrate a heart transplant procedure for UT Southwestern.
"I was bringing my business to the classroom and building cases around my business, so the growth plan was perfect for me."
Hussain Manjee

The transplant video was originally created for VR headsets but, thanks to the Group VR launch, can now be used as a training tool, said Hussain Manjee, DHD Films' chief success officer and half of the founding duo of brothers behind the company.
"That's such a powerful video that once we created a social version of it, it launched online and created thousands of views really quickly," Manjee said. "And today, the content is also being used in training environments. That original content was created for the headsets. But now we've been able to customize that content for shared group VR experience."
Manjee is an alumnus of Goldman Sachs 10,000 Small Businesses, a program that coaches entrepreneurs to grow their businesses. He said the program was instrumental in DHD Films' success.
Unlike in business school, "I was bringing my business to the classroom and building cases around my business, so the growth plan was perfect for me." Hussain said. "I had the opportunity recently to go to Bloomberg and Goldman Sachs headquarters and get a private coaching session."
Co-Founder and Creative Director, Shezad Manjee, points out that while the concept of VR isn't new, the immersive nature of our offerings create an exponential impact on brand's marketing outreach: 
"DHD isn't the first company to bring a VR offerings to market, but we are the first studio with content creation DNA and emphasis on the SHARED experience," Shezad said. "With Group VR, you have an opportunity to pull the attendee/prospect in an environment where nothing else matters for those few minutes."
Click through to learn more about Goldman Sachs 10,000 Small Businesses, and DHD Films.
Look inside the DHDGroupVR showcase
Images taken by Rebeca Posadas-Nava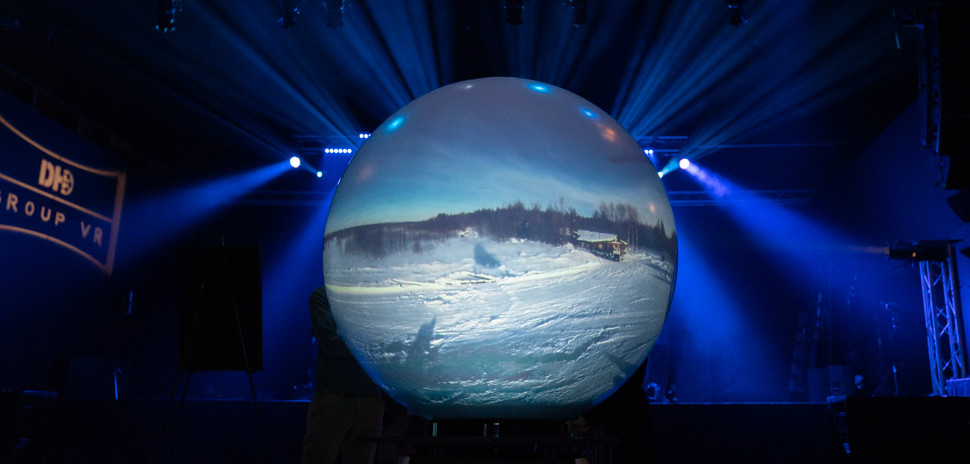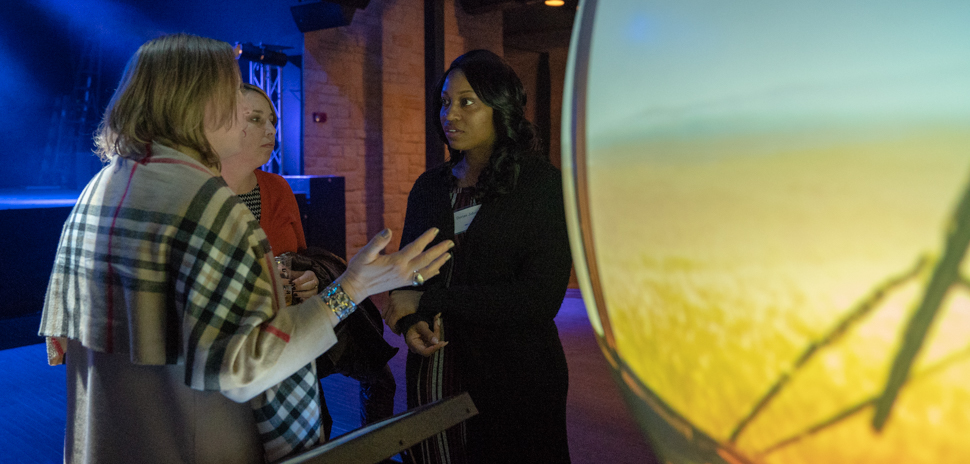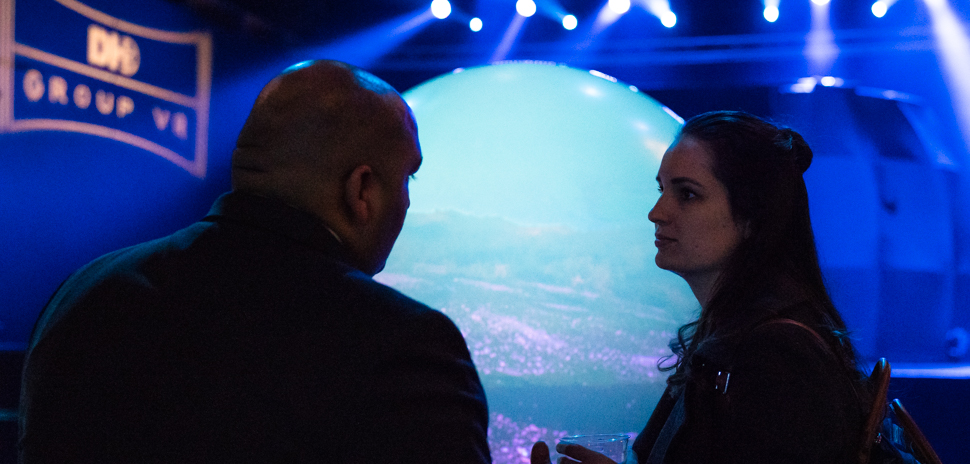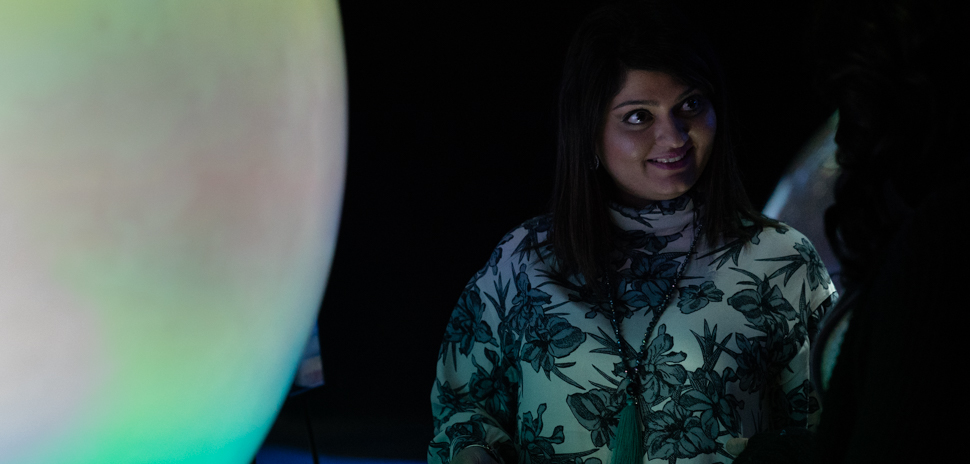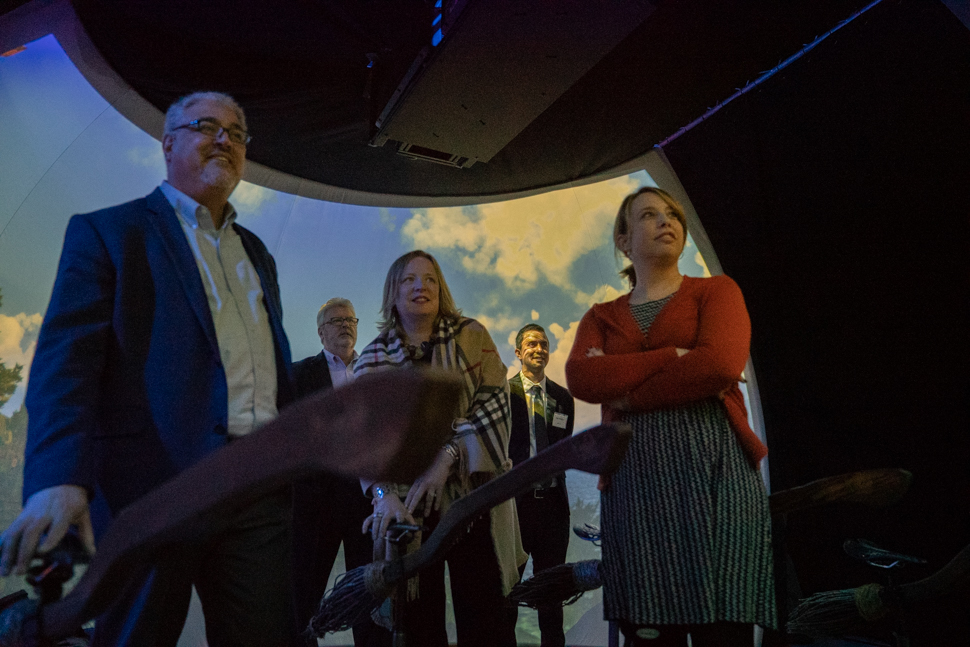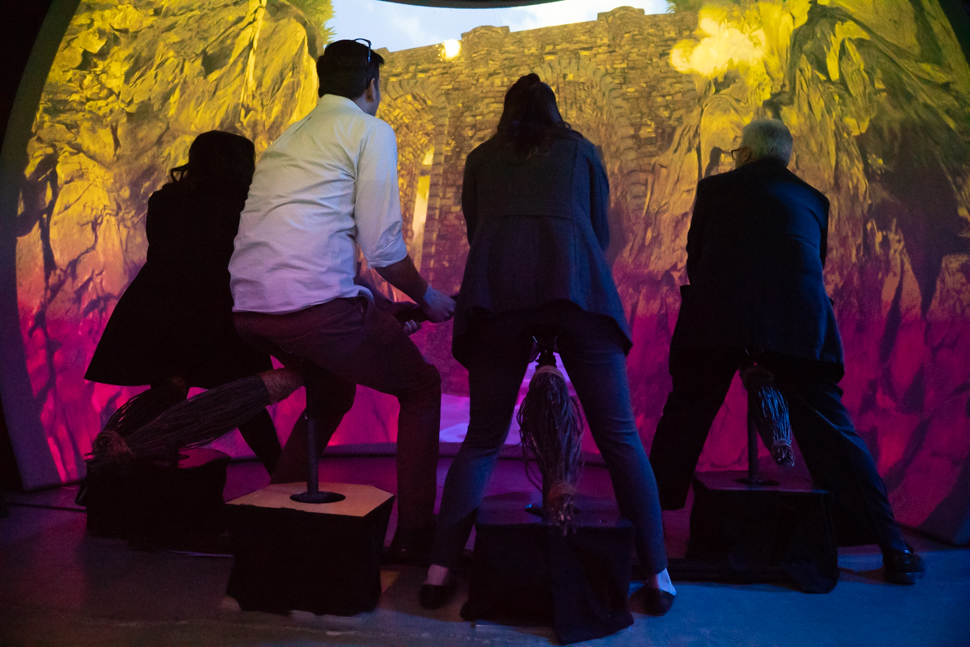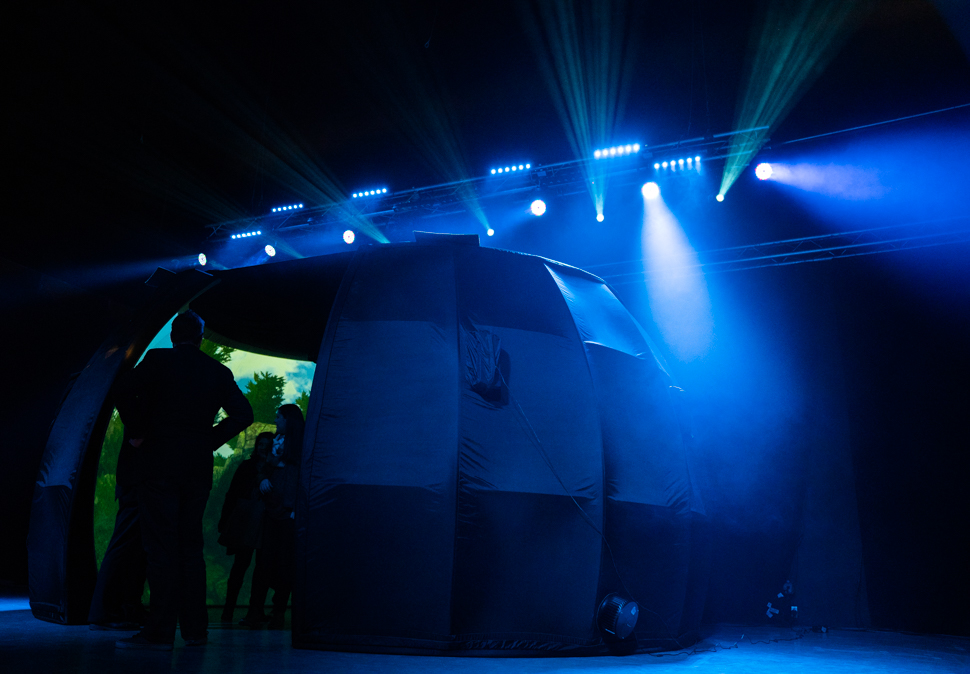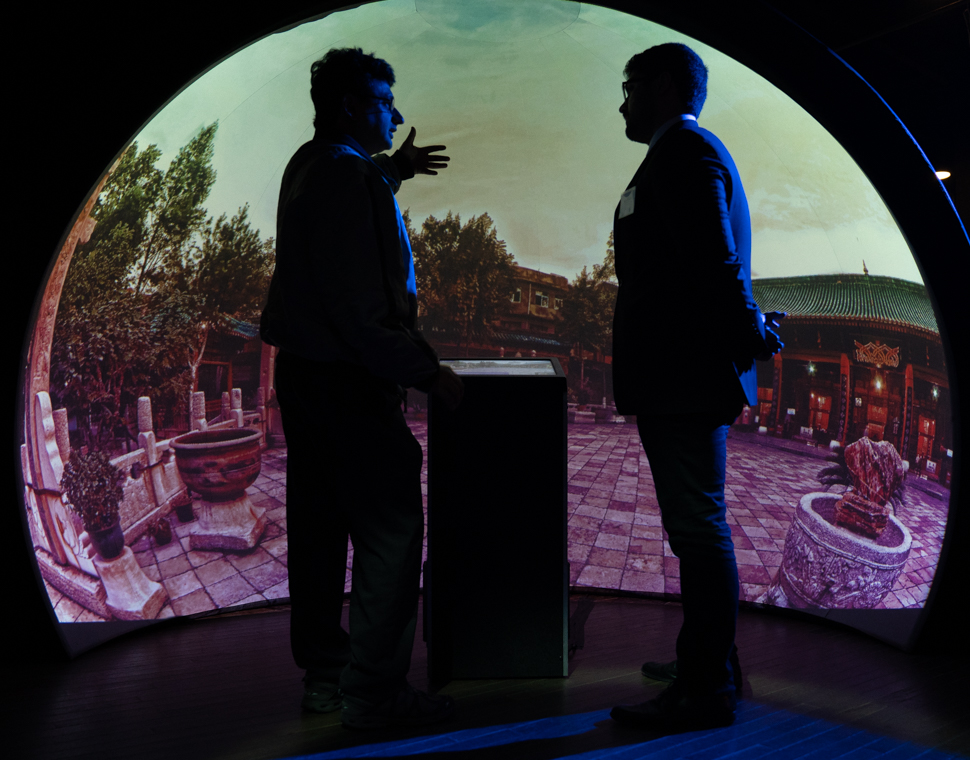 Click here to see more images via DHDGroupVR. 

Get on the list.
Dallas Innovates, every day. 
Sign up to keep your eye on what's new and next in Dallas-Fort Worth, every day.