Formally the location of the "Leaning Tower of Dallas," The Central is now host to The Rooftop Cinema Club, a drive-in movie theater complete with a 52-foot screen with skyline views, safety measures, and contactless food and drinks. The drive-in movie series started on Aug. 25 with "Grease" and "Raiders of the Lost Ark" and is expected to continue through October.
Located on North Carroll Avenue in Dallas between Southern Methodist University and Downtown Dallas, The Central is a project of De La Vega Development, which plans on turning the area into a 5 million-square-foot urban mixed-use area with retail locations, restaurants, offices, hotels, and multifamily residences.
The Central hopes to offer "amenities with cutting-edge innovation and technology throughout and have excellent access to dining, shopping, fitness and transportation," according to its website.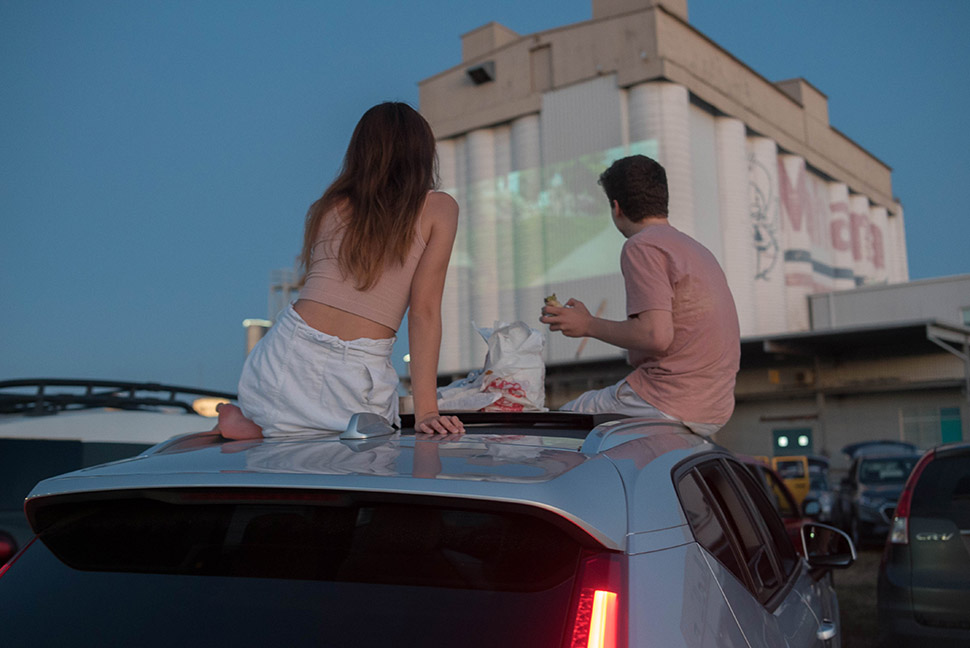 In the site's current state as a drive-in movie theater, its movie selection offers a variety of blockbuster hits for all ages to enjoy, including "A Star is Born," "Jurassic Park," "Up," and "Legally Blonde." Ticket prices range from $22 to $35 per vehicle, with lower prices for late night screenings and weekday evenings. Guests can tune into the film's audio through their FM car or portable radio.
The Rooftop Cinema Club, which also has Texas locations in Houston and San Antonio, offers specially-priced community screenings of movies including "Goodfellas," "Frozen II," and "The Fast and The Furious" at $5 a vehicle.
While Rooftop Cinema Club offers a selection of food and drinks for movie-goers to enjoy with contactless order and pickup from the concession stands and local food trucks, they're allowed to bring their own snacks to enjoy as well. More safety measures are put in place to ensure the health of all attendees, including 10-foot by 15-foot parking spaces that are socially distanced from other vehicles, required masks on the site, and hand sanitation products in restrooms.
"We're proud to partner with Rooftop Cinema Club to provide an opportunity that will give Dallas residents a sense of normalcy during these extraordinary times," Artemio De La Vega, CEO of De La Vega Development, said in a statement. "The Central provides the perfect backdrop for our drive-in movie series, with its emphasis on social gathering, wellness and connectivity. We hope movie-goers enjoy a sense of togetherness—at a safe distance—and leave each movie feeling recharged."
Tickets are available online here, along with the full lineup of featured movie showings this fall.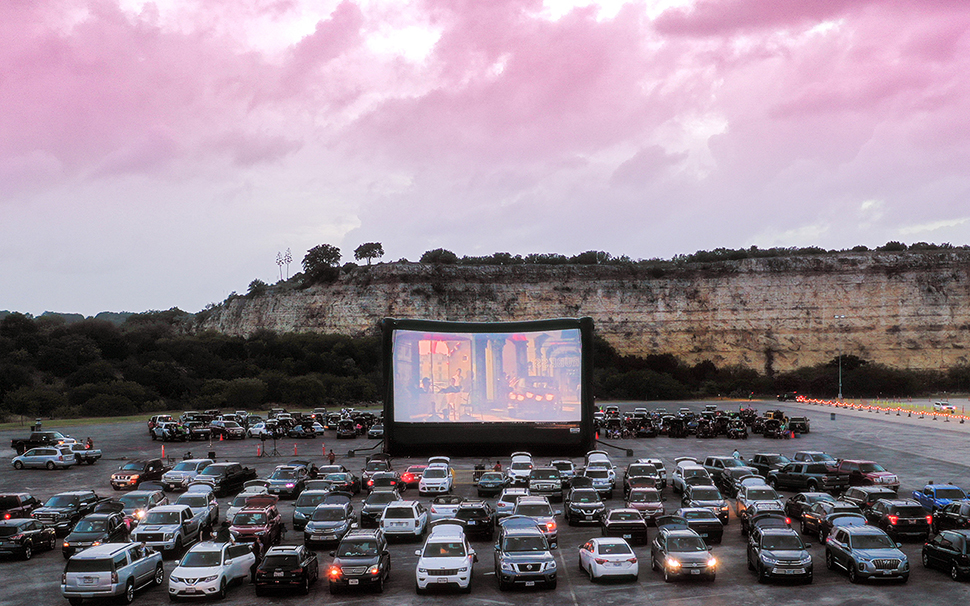 Get on the list.
Dallas Innovates, every day.
Sign up to keep your eye on what's new and next in Dallas-Fort Worth, every day.