What's in a name? To a brand agency, everything. It signals your identity, your culture, and above all your branding expertise. So when Dallas-based Strategy Farm changed their name to REVEL8 last week, they had a good reason.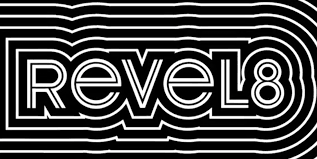 "We had a revelation," said Stephanie Ouyoumjian, REVEL8 CEO and former longtime director of strategy at DDB and Publicis, in a statement. "Having the ability to influence consumers is our superpower. But most people will tell you that today's advertising stresses them out and makes them unhappy. More than ever, brands are setting the course for how we live, how we treat each other, and how we treat ourselves."
"So, we decided we would only use our influential superpower for brands that make people's lives better," said Ouyoumjian, who's worked with brands like Chevy, P&G, MasterCard, and Nike. "This inspired our new name and approach for turning brands into role models."
2,600% growth since 2016
Ouyoumjian's agency launched in 2016 and has grown 2,600% since end of year one, she told Dallas Innovates. 
"That growth has been entirely organic, with past clients dropping their current agency and coming to us. Or word-of-mouth from one client to another," she said.
REVEL8's clients include brands in automotive, CPG, restaurant, tech, and finance. But a key focus is on health brands including Allergan, Edwards Lifesciences, Siemens, Stryker, Nevro, Glacial Rx, and Vivistim—and "about a dozen others" spanning specialities like dermatology, cardiology, and diabetes.
A team of 50 from Dallas to Japan
Though based locally in Highland Park, the company was "purposely designed for remote work" from its start in 2016, Ouyoumjian said, in order to work with the best talent in cities everywhere. Its Dallas office is complemented by team members working in San Francisco, Austin, Atlanta, Houston, New York, Northwest Arkansas, Kansas, and as far away as Germany and Japan.
"Most of our clients are global, so it's important that we bring a global perspective from members of the team who live in other highly innovative cities with their own cultures," Ouyoumjian told us. "We work where we want, how we want, only on brands that make people's lives better. Including our own lives."
Adding creative talent
Part of the agency's rebrand is building on its global strategic consulting past by pairing it with creative ideas and executions as a "full-service idea agency."
"We'll always be strategists to our core, but we've now acquired even more award-winning creative leadership and talent to transform our influential strategies into empathic, provocative ideas," Ouyoumjian said in the statement. 
One new leader joining REVEL8 is Co-Chief Creative Officer Julia Melle, who most recently served as creative group head at The Richards Group, where she sat on the creative leadership council. Previously, she had worked with Leo Burnett and Publicis.
Melle will be joining the agency's existing chief creative officer, Aaron Thornton.
On 'turning brands into role models'
REVEL8's goal is to become a global thought leader for what it calls "role model branding." One of its biggest mantras in that regard is "'Business as usual is bad business."
To that end, the team says they're as determined to tackle topics like mental health and teen suicide as they are electric cars and medical devices—along with promoting equality and inclusion.
"Brands that aren't empathetic will be left behind by exhausted consumers craving to be understood," Melle said in the statement. "When consumers connect with your values, they won't just want to buy you, they'll want to be you. And that's how you become the most influential brand in your category. Aaron and I aspire to attract brands looking for powerful ideas that influence lives for the better."
One way the agency's doing that is by starting at home. Like companies everywhere, they're addressing work-life balance issues that have come to the fore in the pandemic.
"People are done working 60-hour work weeks," said Ouyoumijan. "Life happens around work and talent is tired of hiding from it. [Our] new name is also aligned with our mission to create a work culture that improves people's lives."
The CEO believes work balance is achievable. 
"We set priorities," she said. "We work very hard for the clients we have, but we don't need to have every client. When people are balanced and can fully engage in their lives, the work they deliver is mind-blowingly better."
A client insight, a consumer insight
Things have changed since the agency launched in 2016, Ouyoumijan says, both for clients and consumers.
"Clients don't just want ads. They want answers," she said. "That's why you see agencies scrambling to be more consultative and consulting firms scrambling to buy agencies."
Meanwhile, consumers are seeking something of their own—and Ouyoumijan believes brands can deliver it.
"Consumers are even more hungry for brands to add meaning to their lives and their world," she said. "As they lose faith in the traditional leaders, they look to brands to lead."

Get on the list.
Dallas Innovates, every day.
Sign up to keep your eye on what's new and next in Dallas-Fort Worth, every day.