Dallas Innovates covers people in Dallas-Fort Worth business—from new hires to promotions to accolades. Here's the latest news tied to innovation and technology moves in the region.
Don't miss a move: Get Dallas Innovates Every Day. Have a move? Let us know.
---
Society of St. Vincent de Paul North Texas Announces Luis Gonzalez as New CEO
Luis Gonzales has been named as the new CEO of the Society of St. Vincent de Paul North Texas. 
Prior to this role, Gonzales served as the Vice President of Service Delivery at Hudson Advisors LP, and previously served as Director of Data Center Operations at Horace Mann Insurance. Gonzales was chosen as the next leader of the Society to guide the exponential growth of its programs, including the St. Vincent de Paul Pharmacy, StudyTime, the Mini Loan Program, and the St. Vincent Center.
"Luis as the new CEO has the caliber, expertise, and experience to further the mission and programs of the Society," said Interim CEO and Board of Directors President Sean Myers. "We look forward to working toward the expansion of our programs, and with Luis at the helm we can continue to serve over 60,000 North Texans with material and spiritual support."
---
Aerwave Names New Chief Operating Officer; Current COO becomes Chief Revenue Officer
The Dallas-based connectivity platform for multi-family residential announced that Jeffrey Kok will join the Aerwave team as Chief Operating Officer. 
Kok succeeds co-founder and current COO Daniel Jensen, who will transition to the newly created role of Chief Revenue Officer. In his new role, Jensen will be responsible for expanding and scaling the revenue function of the business. 
In his role as COO, Kok will lead the overall operations of Aerwave with a focus toward product, project implementation, and network operations at scale. Using his experience leading organizations, building teams, and executing on strategy, Kok will work to drive forward Aerwave's growth and technology initiatives. 
Before joining Aerwave, Kok was the Chief Innovation Officer and Chief Information Officer for Mill Creek Residential, where he was responsible for developing teams to digitally transform the organization while driving innovation, automation, and investment value. He has also held positions such as Chief Information Security Officer at Celanese. 
"We're thrilled to bring a heavy-hitting industry veteran, in Jeff, to our team in such a transformative role," CEO Alex Wey said.  "Jeff's vision for the future of connected buildings—and more importantly, his experience creating them—will help drive our mission forward by bringing owners and residents the most robust connected experience in the market."
---
TrailRunner International Names Former Alibaba Group and Frito-Lay Execs as Managing Directors
The Southlake-based strategic communications firm TrailRunner International announced the appointment of Jennifer Kuperman and Jen Crichton as Managing Directors. The appointment of Kuperman and Crichton comes on the heels of the firm's incoming CEO announcement. 
Prior to joining TrailRunner, Kuperman was Alibaba Group's Head of International Corporate Affairs, where she developed and led the company's global communications and stakeholder engagement strategy. She was a chief architect of Alibaba's communication strategy for its record-breaking IPO. 
Crichton was the Communications Director for Frito-Lay before joining TrailRunner as Managing Director. At Frito-Lay she was responsible for leading media, social content, internal and external messaging, influencer engagement, and issues management for more than 15 Frito-Lay brands. 
Both Kuperman and Crichton bring more than two decades of communications experience to TrailRunner. 
"We're excited to welcome Jennifer and Jen, two proven and highly respected communications leaders and two former TrailRunner clients, to TrailRunner International as managing directors," said Jim Hughes, CEO of TrailRunner International. "As we continue to grow and expand, Jennifer and Jen each bring the experience and the global perspective that will help TrailRunner clients succeed in their must-win battles."
---
Enseo Appoints Jeff Johns to Lead Room Controls Business Unit
Plano-based Enseo, a technology services provider offering solutions in hospitality, senior living, and education, has hired Jeff Johns as Managing DIrector of Connected Solutions. 
Johns will work closely with the engineering, product, marketing, and sales teams to develop best-in-class technology and strategy for integration of Room Controls into Enseo's In-Room Entertainment. He brings more than 28 years of experience in designing, marketing, and selling technology to consumer and enterprise markets—and over 16 years of experience in hospitality technology. 
Johns first joined Enseo in 2006, selling TV entertainment solutions for the company. In 2011, he left Enseo to work on guest room automation for INNCOM and Honeywell, where he became a recognized industry leader for designing and selling complex systems to hotels, brands, and other ownership groups. 
"With Jeff's proven track record of success and passion for guest room automation, he's the perfect addition to our Enseo team as we grow our room controls business," said Kris Singleton, Enseo president and CIO. "Jeff has built a reputation as an innovator of complex systems, and his expertise is valued at a time when energy management and smart room features are becoming a necessity in hospitality and senior living, from both an operational standpoint as well as user experience."
---
VERTESS Announces Gene Quigley as new Managing Director
VERTESS, a Fort-Worth-based healthcare mergers and acquisitions advisory firm, announced that Gene Quigley has joined the company as Managing Director.
Quigley brings over 20 years of experience as an executive with several healthcare organizations, most recently serving as Chief Revenue Officer at Home Care Delivered, where he worked to lead a recapitalization process and helped to successfully transition ownership to a PE firm. He's also worked with PE-backed and public healthcare companies such as Schering-Plough, Bayer, CCS Medical, Byram Healthcare, and Numotion. 
As Managing Director, Quigley will leverage his expertise in HME/DME, diagnostics, and medical devices in the US and international marketplace to support clients. 
"Gene is exactly the right combination of talents we look for in a new Managing Director," said Brad Smith, VERTESS Managing Director and Partner. "He has the insider's perspective on the healthcare industry, an enviable drive to be successful, and a positive attitude he shares with his clients and the rest of the team. I'm certain there are no limits to the success Gene will achieve with his clients."
Balfour Beatty Appoints Mark Konchar as Head of U.S. Rail Operations
Mark Konchar has been appointed to SVP and Managing Director of rail operations for Balfour Beatty. He was previously SVP and Chief Innovation Officer for the company.
Continuing his 23-year journey with Balfour Beatty, Konchar will now serve on the U.S. Civil leadership team and will be responsible for formulating and executing a national rail strategy that strengthens the company's expertise in the rail market sector.
In his time at Balfour Beatty, Konchar has served in several leadership positions including Chief of Innovation, Chief of Enterprise Development, Corp VP, and VP of Business Acquisitions. He's certified as a Designed Design-Build Professional (DBIA) and a LEED Accredited Professional. 
"Mark's new role to head Balfour Beatty's Rail business highlights the strategic importance and investment in our Rail team as an integral part of our infrastructure offerings," said Leon Blondin, Balfour Beatty U.S. CEO. "He's a strategic and innovative leader who is driven to provide results and nurture the potential of team members who work around the clock to deliver vital infrastructure that enhances our communities. We look forward to witnessing Mark's ongoing leadership and support as he leads the rail team on new opportunities in our deep portfolio across the geographies we serve."
---
Dan Garretson Joins Highwire Ventures as Co-Managing Partner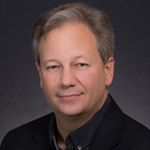 Dallas-based management consulting firm and venture studio, Highwire Ventures hires Dan Garretson as co-managing partner. 
Garretson writes on LinkedIn about his hiring: "I'm incredibly excited to be working with Matt Barber and his incredibly talented team (including Ben Hudson, Richard Margolin, Matt Goldberg, Jeff Winesett, and Johnathan King) to achieve significant impact while helping build and power an outstanding innovation ecosystem in the North Texas area and around the world."
---
BreachQuest Welcomes Sandy Dunn as Chief Information Security Officer
Dallas-based BreachQuest announced this week that Sandy Dunn has joined the incident response company as Chief Information Officer and Chief Security Officer.
Bringing decades of experience to her new role, Dunn will be responsible for information technology initiatives and strategy. She will also oversee the systems and security practices that are required to support BreachQuest's business goals and objectives as the company continues to develop its flagship incident preparedness platform and integrates with customers.
Dunn was the CISO at Blue Cross of Idaho for five years before joining BreachQuest. During her time at the healthcare corporation, she helped in revolutionizing their security practices by establishing and maintaining the enterprise-wide vision of security for the company. 
"Sandy is a high-impact cybersecurity leader who brings tremendous insight," said Shaun Gordon, co-founder and CEO of BreachQuest. "Her deep experience within the Healthcare industry will be instrumental in driving our security program forward and building trusted connections with users in these complex and tightly regulated markets."
---
Akorbi Appoints Lara Daly as Chief Revenue Officer
Plano-based Akorbi announced this week that Lara Daly will join the group as Chief Revenue Officer, continuing the company's legacy as one of the largest women-owned and led service providers. 
In the newly created position, Daly will be responsible for integrating and aligning all revenue-related functions within the women-owned company. Prior to joining Akorbi, she was the VP of Global Expansion at Vistatec, where she oversaw strategic account planning for Vistatec accounts around the world. 
"Lara will play a pivotal role in our overall business objective to expand Akorbi's global reach, diversify the services we offer our clients and drive job creation," said Akorbi President and co-founder Azam Mirza. "Her depth of knowledge, experience, and strategic vision for the future makes her a great fit for the Akorbi family."
---
Securonix Appoints Edward Rhyne to Lead Operational Technology Business Unit
Addison-based Securonix has appointed Edward Rhyne, former U.S. Department of Energy and Department of Homeland Security Senior Technical Advisor, as Executive Principal, Head of Cyber Physical Systems Security. He will lead the Operational Technology Business Unit to develop behavioral analytical solutions. 
Rhyne will be responsible for the technical development and leadership of Securonix's newly created operational technologies (OT) business unit within Securonix Threat Labs. He brings over 30 years of experience working for private sector organizations and federal agencies including NASA, the U.S. Department of Energy, and the U.S. Department of Homeland Security. 
"Ever since starting my career with an internship at NASA, I've worked on how to make cyber-physical systems more secure," Rhyne said. "Today's bad guys are using our internal processes against us and only by identifying anomalous behavior in cyber physical systems can we be completely sure that we're doing everything we can to protect the enterprise. I look forward to leading Securonix's new OT business unit and accelerating its path as one of cybersecurity's next great companies."
---
TalVista Welcomes Dr. Aaron Kay as Chief Science Advisor
Dr. Aaron Kay has joined the research and tech-based diversity recruiting platform TalVista as its new Chief Science Advisor. Dr. Kay will advise on areas of research for improving consciously inclusive recruiting practices as an Advisor to TalVista. 
Dr. Kay currently serves as a social psychologist and tenured professor in both the Fuqua School of Business and the Department of Psychology and Neuroscience at Duke University. 
Dr. Kay was a part of the original research team from Duke University and The University of Waterloo that helped to further the understanding of gendered wording and inequality in the talent acquisition and recruitment space. He brings his expertise in psychology to TalVista, allowing the company to expand research in how the words we use in job postings and recruiting impact people from all sectors of society.
"Dr. Kay's area of expertise is the basis for gender decoding language tools currently available on the market," says Scot Sessions, CEO of TalVista. "Kay's wealth of knowledge and experience will help TalVista continue to expand beyond gender parity in job postings, based in validated research, so organizations can reach untapped talent in underrepresented groups. We're thrilled to have him advise our team."
---
Alan Boeckmann to Retire as Executive Chairman of Fluor
Fluor Corporation announces that current Executive Chairman Alan Boeckmann will not seek re-election at the upcoming annual shareholder's meeting in May. Fluor has appointed CEO David Constable as the new Chairman to succeed Boeckmann. 

Boeckmann has served Fluor Corporation for nearly 40 years in various leadership positions, beginning in 1974. From 2002 to 2011, he was the company's chairman and CEO. He then served as non-executive chairman until 2012. In 2019, Boeckmann rejoined Fluor's board as Executive Chairman. 
"Alan's depth and breadth of knowledge of the global engineering and construction industry and Fluor's clients served as an anchor for decades," said David Constable, Fluor's CEO. "More recently, Alan provided tremendous leadership and insight to Fluor's management and its board and helped restore the confidence of stakeholders across the globe. He'll continue to serve on the board of NuScale Power going forward."
---
Unleashed Brands CEO Michael Browning Elected to International Franchise Association Board of Directors
The International Franchise Association has announced that Unleashed Brands CEO and Founder Michael Browning will serve on its Board of Directors. He joins nine other new directors to the recently expanded IFA board to serve a three-year term effective February 1st. 
"I'm honored to serve in this position alongside so many esteemed board members in the franchise space," Browning said. "What's exciting to me is this chance to be a true advocate of the franchise model and the opportunity it creates in local economies for franchisees. Being on the IFA board validates our mission and the investment Unleashed Brands has for franchise owners within our system."
---
Women's Foodservice Forum Announces New Board Members
The Women's Foodservice Forum announced it has elected five senior leaders to its 2022 Board of Directors and names three new positions for its Executive Committee members. The new WFF Board Members will serve two successive, three-year terms that will conclude December 31, 2027. 
Named as new board members:
Tanika Cabral is the Senior Vice President of Customer Leadership and Chief of Staff to the Chief Customer Officer of the North America Operating Unit of The Coca-Cola Company. Cabral's current responsibilities include customer strategy, business development, industry relations, sales, business operations, and strategic projects for the Office of the Chief of Customer.
Linken Nigel D'Souza is the Global Head, Vice President of Food and Beverages at Royal Caribbean International. In this position, D'Souza oversees around 700 restaurants and beverage venues across the cruise line's 26 ships. 
Elizabeth Horvath is the Vice President of Marketing in North America for Kerry, where she leads a team of strategic planning, brand marketing, consumer insights, marketing communications, channel activation, and sustainability professionals to drive business growth in the region for the company. 
Dawn Rasmussen is Senior Vice President of the Food Innovations Solutions Team at Ventura Foods. As member of the Senior Leadership Team, Rasmussen has overseen the growth and development of Ventura Foods' international business in Canada, Latin America, Asia Pacific, and the Middle East. 
Debbie Roberts is the Executive Vice President and Chief Operating Officer at Panera Bread, where she leads Panera's bakery-cafes across 48 states and Ontario, Canada. Prior to that position, Roberts had a 30-year career with McDonalds assuming various leadership roles including VP/General Manager Midwest Region, East Zone SVP Restaurant Support Officer, Northeast Zone President, and East Zone President where she had responsibility for 7,000+ restaurants. 
Named to the Executive Committee:
Tracy Skeans, WFF Board Chair-Elect and Yum! Brands Chief Operating Officer & Chief People Officer, has been appointed Chair of the WFF Board of Directors. 
Anita Zielinski, Board Treasurer and SVP, Chief Accounting Officer at Sysco, has been appointed Chair-Elect of the Board of Directors and will succeed to Chair in 2023.
Sarah King, Board Executive Committee Member and Senior Vice President, Chief People and Diversity Officer of Darden Restaurants, has been appointed Treasurer of the Board of Directors and will succeed to Chair-Elect and Chair over the next three years.
---
Joyce Phillips and Jane Thompson Appointed to Board of Directors at Katapult
Plano-based lease-to-own platform Katapult has appointed Joyce Phillips and Jane Thompson to its Board of Directors, effective immediately. Phillips will serve on the board's audit committee and Thompson will serve on the board's compensation committee as chair. 
Phillips is Founder and CEO of EqualFuture Corp., a San Francisco-based fintech startup focused on delivering affordable personal wellness financial platforms to individuals and businesses. She brings 25 years of experience in retail banking, payments solutions, and insurance and wealth management to Katapult's board.
Thompson currently serves as an independent board member and advisor to various technology and payment companies, including Navient Corporation and CompoSecure. She's also served on the excutive committees of Walmart and Sears. Her experience includes leading large and small customer-focused organizations in a variety of industries, including retail, financial services, consumer services, and digital businesses.
"Both executives are accomplished business leaders and seasoned board members with an impressive record of achievement at the intersection of technology, finance, retail and banking," said Orlando Zayas, CEO of Katapult. "Their fresh perspective will be an invaluable addition to our board to help us succeed in today's competitive landscape. We are looking forward to benefiting from their extensive background and experience during this exciting time of opportunity and growth."
---
Joshua Arce Appointed to the Board of Trustees for Urban Inter-Tribal Center of Texas
Joshua Arce, the President and CEO of Partnership With Native Americans, has been appointed to the Board of Trustees for the Urban Inter-Tribal Center of Texas.
"I am honored and humbled by the opportunity to serve the Urban Inter-Tribal Center of Texas as a Trustee on their Board of Directors," Arce said. "Access to high-quality healthcare is paramount for Native communities, both urban and rural. I look forward to community engagement, improving outcomes, and stabilizing leadership with UITCT because the future is very bright, and the Native community deserves the best!"
Arce joins other new board members, including Samantha Perry, Steven Cainand, and Rachel Salinas.
"We know Joshua's wide-ranging experience in providing diverse services for Native communities will be an asset to the UITCT board," said Omer Tamir, Executive Director at UITCT.  "Our goal has always been to help our communities across the state, and we're excited to strengthen our board to increase our impact in the years to come."
---
Matt Gray Joins Match Group as Vice President of Product
Dallas-based online dating giant Match Group has appointed Matt Gray as Vice President of Product. Gray will be responsible for leading product vision, strategy, and execution for the group's namesake dating site. 
Bringing more than a decade of experience to Match Group, Gray has held positions including Director of Product for Zipcar and Head of Product for TetraScience. He most recently served in Product Leadership for Facebook (now Meta), where he helped to drive vision for experimentation and feature flagging. At Zipcar, he led a $40M+ capital initiative to rethink, rewrite, and redesign the core Zipcar experience from end to end. 
Gray holds a BA in Quantitative Sociology from the University of Massachusetts Amherst.
---
Frank Henry Promoted to VP of Operations at CellGate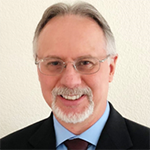 Carrollton-based CellGate, a cellular access control technology, promoted Frank Henry to Vice President of Operations. Henry previously served as the firm's Director of Manufacturing. 
Joining the group as the Director of Manufacturing in 2020, Henry became responsible for product procurement, assembly, programming, and overall product quality. In his new role, Henry will be responsible for strategic product planning as well as continuing with his current responsibilities. 
Henry has decades of experience in managing various operations, having most recently served at Nokia as a Global Operations & Procurement Quality Manager, where he managed key performance indicators for improvement projects—and achieved a $14M cost of quality savings over a three-year period. 
Henry is also certified as a Project Management Professional (PMP).
"Frank has been an integral part of our management team since he arrived at CellGate," said CellGate President Noel Goldin. "With his impeccable technology background and experience, he made a positive impact from day one here. He's kept our supply chain steady despite the worldwide bottlenecks that have occurred due to the pandemic."
---
CollateralEdge Welcomes Monica Mitchell as Operations Specialist
Monica Mitchell joins the CollateralEdge team as Operations Specialist. The company is working to reduce the barriers for small and mid-size businesses to access essential bank financing. 
Mitchell joins Collateral Edge with over seven years of experience driving efficiency in consumer loan operations. Previously, she served as the Vice President of Operations for Direct Access Capital, where she managed the dispersal of remaining loan portfolio and maintained day-to-day operations for the firm.
"We're excited to welcome Monica Mitchell to the CollateralEdge team," said Co-founder and President Joel Radtke. "Monica brings a relentless eye for detail and will help us streamline our operating processes as we prepare for the growth and expansion to come."
---
BioNTX Grows With New Events and Marketing Associate
Jacqueline Ho joined BioNTX this month as the nonprofit's events and marketing associate.  Prior to joining BioNTX, she was a sales and marketing assistant and a social media coordinator. Ho received her Bachelor of Business Administration in accounting in December 2018 and a Master of Science (MS) in marketing in December 2020 from Texas A&M University-Commerce.
BioNTX was founded in 2014 to provide a forum for the North Texas biotech community to connect, collaborate, and share efforts in promoting local business and human resources.

Get on the list.
Dallas Innovates, every day.
Sign up to keep your eye on what's new and next in Dallas-Fort Worth, every day.