Creative Vault: Your Guide to Resources for Designers and UX/UI Pros in DFWThe Design With a Big 'D' series digs into the scope and depth of the Dallas-Fort Worth UX/UI industry as the region becomes a hot spot for design talent and companies. To follow the series and get the news on what's now and next in Dallas-Fort Worth, sign up for Dallas Innovates Every Day.
---
Perhaps the strongest testament to the Dallas-Fort Worth's UX/UI community is the proliferation of creative groups and institutions that include user experience and user interface designers. Area associations, events, organizations, and educational institutions help designers brainstorm, commiserate, learn, and hone their skills.
The Dallas User Experience Group is the local chapter of UXPA International with more than 2,800 members in the Dallas Region. In this group, designers can: network with other designers to exchange ideas; listen to speakers at monthly meetings; look for their next opportunities with managers and recruiters; learn best practices at a workshop; attend the Big Design Conference to learn from industry experts; and see local talent showcased to spotlight the best of Dallas UX.
Ladies that UX Dallas Chapter is a monthly meet-up that creates a welcoming, transparent community of women that work in UX, who positively promote and teach each other.
ProductTank provides an opportunity for product managers in the Dallas-Fort Worth area to exchange ideas and experiences about product design, development and management, business modeling, metrics, user experience, and more.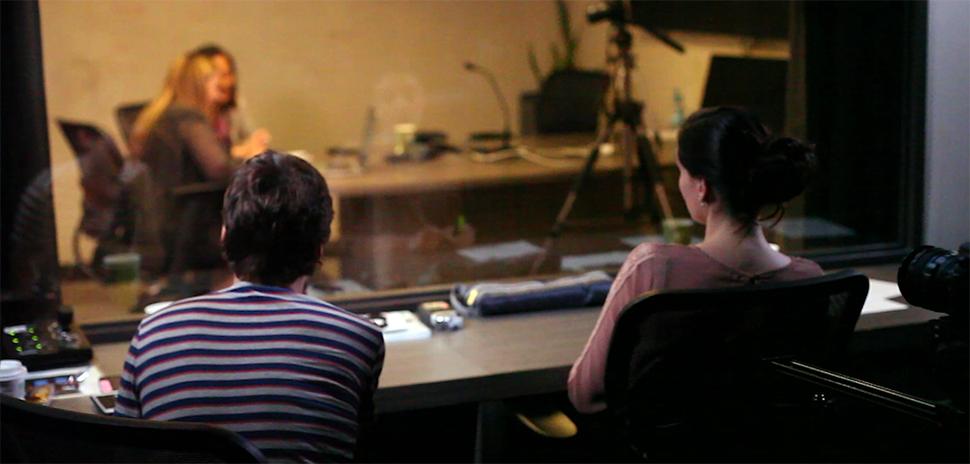 Experience-Driven Dallas is part of the XD Leadership Alliance (experiencedriven.com). Board leadership includes corporations that have a strong presence in the Dallas Region. XD's mission is to encourage company leaders to incorporate experience into all aspects of company operations. This includes creating strategies based on deep customer insights, making all interactions with customers matter, and experimenting often.
Group of more than 1,400 developers and designers gathers to share their knowledge, to discuss frameworks, such as AngularJS, and front-end ecosystems toolsets including Bower, npm, gulp, and others.
CreativeMornings is a free monthly breakfast lecture series designed for creative communities.
Individuals interested in learning about virtual reality / augmented reality / mixed reality around innovative experiences come together to take a look at not just development but crafting experiences into these new technological mediums.
American Institute of Graphic Arts, The Professional Association for Design (AIGA) advances design as a professional craft, strategic advantage, and vital cultural force. As the largest community of design advocates, AIGA brings together practitioners, enthusiasts, and patrons to amplify the voice of design and create the vision for a collective future. The institute defines standards and ethical practices, guides design education, enhances professional development, and makes tools and resources accessible to all.
The DSVC consists of designers, writers, photographers, illustrators, broadcast producers, and the many vendors and suppliers who support them.  DSVC seeks to elevate the standards of the industry and promote the value that creative professionals add to commerce and the community at-large.               
The Interaction Design Foundation is a 10-year-old nonprofit community focused on educating, informing and stimulating design professionals and students, as well as providing curriculum and training materials for universities and professional corporations around the globe. 
Refresh is a community of designers and developers working to refresh the creative, technical,and professional aspects of new media endeavors in the Dallas Region.
The local hub for freelancers to connect with one another.   Monthly meetings discuss such topics as starting a freelance business, growing a current freelance business, pricing, taxes, legal considerations, and more.
A Dallas-based nonprofit animation guild established to foster a community of world-class artists and storytellers. The group – which includes user experience and mobile development experts – provides a resource for the community of entertainment professionals, educators, and students helping visual creators pursue career development.
ProjectUX is a web-based show based in Dallas, in which user experience experts — "UX-perts" — help startups improve their products. These experts send startups through an objective, authoritative review and a round of usability testing as they learn how to improve their user experience. The show has roughly 1,600 subscribers and more than 58,000 views. Startups and UX-perts have been filmed on location in Dallas, Austin, Phoenix, L.A., and Atlanta.
The DRC and D Magazine Partners have joined forces to produce the Dallas Innovates website and the Dallas Innovates magazine, which profiles the game-changers, disruptors, and other forces at work in the region's economy. The online publication, which launched in 2015, employs the expertise of journalists and industry contributors with decades of experience to break news about the latest and most creative ventures shaping the Dallas Region's business environment.  Sign up to get the free email: Dallas Innovates Every Day.
The Dallas Regional Chamber maintains a comprehensive interactive directory for entrepreneurs across North Texas. The guide, published through Dallas Innovates, connects innovators and entrepreneurs with the information they need to succeed. The guide links visitors to more than 50 startup funding sources; more than 190 creative hubs, coworking spaces, and innovation labs; and more than 100 sources of information, pitch events, and professional development groups.
A version of this story was first published in Sept. 2018 in a Dallas Regional Chamber brochure: "Design With a Big 'D'".
---
READ NEXT
Part one examines DFW as a UX hotspot. Today, four out of 10 Texas user-experience professionals work in Dallas-Fort Worth.
Part two looks at the beginnings of the conference. Big Design co-founder Brian Sullivan shares its origin story.
Part three shares insights for how design pros help companies such as Walmart, Accenture, Bottle Rocket, Sabre, and more gain competitive advantage.
Part four covers a few big thinkers who are leading by design at companies such as Capital One, BBVA, Intuit, and USAA. Whether it's slaying piles of paper receipts at tax time or making shopping an adventure, these Dallas area thoughtleaders are making their marks in their respective industries. The common thread? Dogged persistence.
UX/UI designers and experts are integral parts of many company operations and span across almost every industry. The Dallas-Fort Worth region has no shortage of thought leaders who are helping create the solutions for some of today's most popular products. Here are six you need to know.
Tap a menu on your smartphone to pay for your coffee, or edit a Word doc. Either way, you can think of Norm Cox. The North Texan was was on the Xerox team that developed the graphical user interface systems that we still use today.
In the service economy, winners will be companies who can best anticipate customer needs and can provide the best customer experience. Enter Extended Reality. Here are four DFW companies making bets on its future.
From developing autonomous trucks to incorporating science and the arts, universities in Dallas-Fort Worth are churning out UX-perts
Multi-dimensional UX: Preston McCauley has been working to help UX professionals discover new ways to approach the craft.
It would make sense that the best education in user-experience would involve a first-person experience. It's about finding needs and figuring out how to fill them.
The user experience sector is exploding in Dallas-Fort Worth. That's a good pairing with the region's history as a high-tech hotbed.
There are plenty of area associations, events, organizations, and educational institutions to help designers brainstorm, commiserate, learn, and hone their skills. Here's our resource guide to get you started.
#DesignThinking #UX/UI #DesignWithABigD

Get on the list.
Dallas Innovates, every day.
Sign up to keep your eye on what's new and next in Dallas-Fort Worth, every day.