Less than two years after opening a Dallas office, Phoenix-based Creation RE is planning its fourth industrial project in North Texas with a site in Fort Worth.
"The location is A+ being in the dominant north Fort Worth submarket near Meacham Airport with multiple ingress/egress points off Loop 820 and a commanding presence sitting higher than the highway," said Taylor Mitcham, Vice President of Transactions for Creation. "The center has direct access to great labor demographics, executive-level leadership, and a massively growing residential market in west and northwest Fort Worth." 
Creation RE, a real estate investment and development firm, is partnering with J.P. Morgan Stanley Global Alternatives to invest $1 billion in industrial, warehouse, and logistics projects across Texas, Arizona, New York, and New Jersey.
The latest DFW project, the Fort West Commerce Center, will be located near Jacksboro Highway with easy access to Interstate 820. The site will offer three buildings and a total of 532,535 square feet. Building sizes range from 136,295 square feet to 221,520 square feet.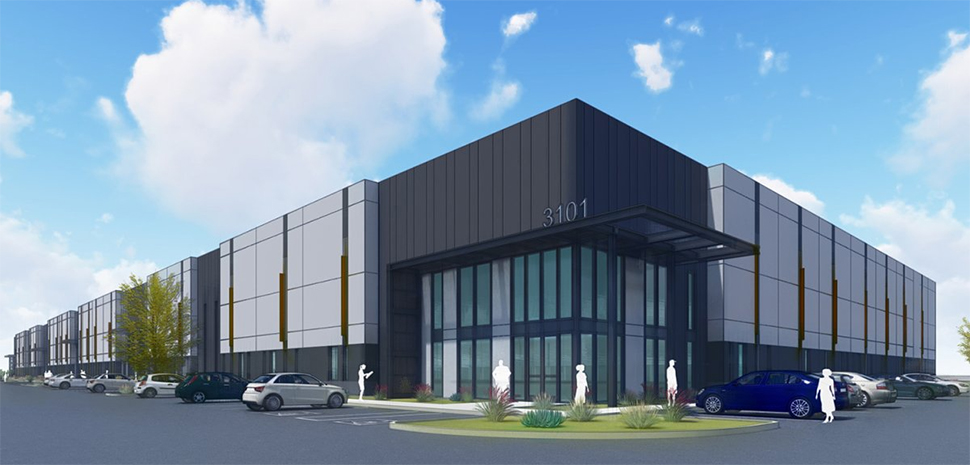 Creation RE already has three other industrial projects in North Texas: Northmark Commerce Center (a partnership with Dallas-based Crow Holdings) on Old Denton Road near Meacham Boulevard and the 820 Exchange Business Park on Beach Street, both in Haltom City; and Mesquite 635 near Interstate 635 and U.S. Highway 80.
Seven projects, five million square feet
The partners will capitalize and develop seven projects totaling five million square feet. Three of which have already closed and four are in the pipeline, the companies said.
"J.P. Morgan is an outstanding investment partner, and we have assembled an extremely high-quality portfolio of projects together across the U.S. in a very short period of time," said Josh Zemon, managing principal of Creation, in a statement.
Creation, which "has rapidly grown over the past several years," has a current investment and development pipeline approaching $4 billion, he says.
Investors want in on 'the right markets'
J.P. Morgan officials were eager to add to their investment holdings in North Texas. J.P. Morgan Global Alternatives is the alternative investment arm of J.P. Morgan Asset management and manages more than $215 billion in assets.
Alex Bez, vice president, real estate Americas at J.P. Morgan Asset Management, said, "Investing in the right markets with top-tier developers like Creation has been and will continue to be a key part of our growth."
Fort Worth industrial boom
The Fort Worth industrial market has been booming since the early days of the pandemic. For 2021, four of the five biggest industrial leases signed were in Fort Worth, along with the lion's share of the region's largest industrial construction projects, edging out South Dallas and Denton.
Mitcham said, "Creation is extremely proud to have navigated a tough real estate market through site selection, entitlements, and project execution alongside an amazing global partner like J.P. Morgan."
Creation's Dallas office is its second location; the firm plans to add a New York office early next year. Founded by David Sellers and Bob Agabi, the company touts a pipeline of more than $3.8 billion in real estate development. Creation also offers an alternative investment platform that has co-founded and funded a number of technology startups and owns positions in several experiential entertainment concepts.

Get on the list.
Dallas Innovates, every day.
Sign up to keep your eye on what's new and next in Dallas-Fort Worth, every day.