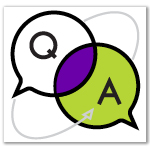 This is a part of a new series from The Dallas Entrepreneur Center set to interview and understand what drives the success of some of the most inspiring and amazing emerging entrepreneurs in Dallas-Fort Worth. The first interview was with Ben Lamm.
Although Ben grew up in Dallas, he lived in Austin for much of his career. He recently moved back a few years ago after the successful exit (one of several exits by him) to Accenture in 2016.  
Ben's current venture is called Conversable, which is the enterprise intelligence platform for creative intuitive, on-demand, automated experiences on any messaging or voice channel.  
Here is an interview I did with Ben at the end of 2017. In it he touches on keys to success as an entrepreneur, his thoughts on the Dallas tech ecosystem, and some insight into what lies ahead in his next chapter. 
To start, tell us a little bit about your background. How many companies have you started? How many exits have you had?
I have been building tech companies for over a decade, with a focus on businesses that transform the way things have traditionally been done. I'm currently the CEO and co-founder of Conversable, the leading AI-driven conversational platform.
All in all, I've started five companies, with four exits. In the more recent past, before Conversable, I was also the the founder and CEO of Chaotic Moon, a global creative technology powerhouse acquired by Accenture. I helped create some of the Fortune 500's most groundbreaking digital products and experiences in the emerging tech world of IoT, VR, connected car, mobile, tablet, and wearables.
I'm also an active angel investor and mentor in tech incubators and startup communities.
What is a time where something didn't go your way (a partner leaving or a client leaving or running out of money for a company or something)? How do you deal with adversity?
One of my best pieces of advice for dealing with adversity is to know that solutions are never static. There's never a one-size-fits-all fix, especially when the world and market around you is moving at a million miles a minute. What this means, though, is that you should always be asking yourself if the solution you're proposing is a Band-Aid, and is going to prevent growth down the line.
One of my best pieces of advice for dealing with adversity is to know that solutions are never static.
I also simply see adversity as a part of the process. Nothing is ever going to go 100 percent your way and you have to be able to constantly adjust. It's an opportunity to evaluate what's going right, what's going wrong, and to course correct before the ship sinks.
Being an entrepreneur has never been easy, and it shouldn't be. Maybe it's just me, but adversisty just makes me want to win more.
What are you working on these days?
Conversable has been my primary focus for the past two years, which has really allowed me to sink my teeth into conversational intelligence and go deeper in the AI space. What we've achieved with Conversable in such a small period of time has been remarkable, and I'm really proud of the work we've done with our partners. Conversable is now the leading platform for conversational interfaces for Fortune 500 companies.
I've also been working on a couple other projects, which I'm really excited to talk about soon. 2018 will be pretty interesting year.
How did the idea for Conversable come about?
It was really a matter of timing and opportunity. My co-founder Andrew Busey had the initial idea and we looked at how consumers were engaging with brands and vice-versa, and realized that the entire formula was on the verge of a major shift driven mainly by the next generation of consumers — millennials. It's obvious now that intelligently automating conversation and messaging was the next evolution.
It was really a matter of timing and opportunity.
This is of course a space that Andrew has been deeply involved in for a long time. He developed iChat, the first web based chat system and one of the first instant-messaging services that invented chat with a customer service rep. Now, companies are finally realizing the power of these technologies, and more importantly, seeing real ROI for automation in messaging. 
So Conversable is acting on several converging trends. One is the decades-long development of conversational intelligence and AI for business, and another is the shift from social and apps to messaging for brands.
How has Conversable, and the AI space more generally, evolved since you started?
The biggest change is less the technology than businesses finally getting on board. That's driven by their customers, and how they want to interact with brands, but business AI has also gone from a nice-to-have ambition for companies to a must-have integration. Companies that are just now getting their AI strategies together are already scrambling to catch up.
Conversable has been a unique starting point for many of those brands beginning to dive into AI. Developing intelligent conversational interfaces has proven the value and opportunity, but these types of bots are necessarily just the tip of the iceberg when it comes to an effective AI strategy moving forward. We're now helping companies move beyond just the intelligent interface to develop more sophisticated, and valuable, AI across the entire organization. That's where brands are headed next.
You've founded multiple successful companies, so what keeps driving you entrepreneurially?
What else would I do? I believe that entrepreneurs are born, not made. Serial entrepreneurs have an insatiable curiosity and drive, and are also never satisfied. That's different from being a business owner, and it's certainly not a path that everyone is cut out for.
Entrepreneurship is emotionally exhausting, and also one of the greatest thrills there is. It's all-consuming. It's a lifestyle more than a job, and you're never really done. A lot of sacrifices come with that.
I believe that entrepreneurs are born, not made.
As an entrepreneur, though, you get to see the direct results of your actions, which I thrive on. I think that's true of all real serial entrepreneurs, along with a desire to build things, and an insatiable need to win.
You said you believe entrepreneurs are born and not made? How can you tell if you are an entrepreneur or not? What would you say to people that disagree with you?
I absolutely believe that entrepreneurs are born, not made. If we gathered all of the successful entrepreneurs I know together, three common traits would stand out: a desire to see the value of their efforts, to build things, and an insatiable need to win.
The barrage of "how to be an entrepreneur" listicles in the past decade or so have done a complete disservice to our breed of people. Many argue that with enough grit, a good idea, and passion — being an entrepreneur is just elbow grease.
The truth is, though, that more people are small-business owners than entrepreneurs. Their roles are equally as important as they provide a stable base to our economy, but they are markedly different. Think: lower risk, incremental growth, building products that are known to have market fit. Entrepreneurs are inherently disruptive, risky, and transformative.
We need both, to be sure, and we shouldn't want or expect everyone to be an entrepreneur. But those who are were born that way.
What makes you so successful?
I think success is relative, but I always joke that my secret power as an entrepreneur is time-travel and being able to compress time. This means not only moving faster in the market, but being able to see the trends on a macro level far before they happen.
True market opportunities aren't a dime a dozen, and it's important that when you do find one you take advantage of it.
True market opportunities aren't a dime a dozen, and it's important that when you do find one you take advantage of it. That means reaching critical mass before year one is over. That means nailing down vision, product, and a growth plan right off that bat, but being will to adapt it based on market feedback.
You and Andrew Busey have founded several successful companies now. What do you think makes a great co-founder?
I've been really fortunate to work with Andrew again and again over the years. I think he would agree that we make a reasonably good team, and when you find that kind of partnership, the possibilities really open up.
Having the right co-founder is absolutely essential, and incredibly difficult. You need someone that compliments you, and shares your same drive and vision, but also someone that will take you to task, that you clash with, that pushes you, and challenges you in the right ways. The other key factors are trust and having the confidence to partner with people who are smarter than you.
I have been incredibly lucky and had amazing co-founders over the years.
What do you think about Dallas' tech ecosystem today?
I think Dallas is in an incredibly strong position as a tech and startup hub. I spend a lot of time in Austin, the Valley, and around world working with entrepreneurs, and the talent in Dallas has always been much better than it really gets credit for. I believe certain cities are better at marketing those cities than truly being those cities.
With its central location, large and diverse worker base, international airports, and large number of Fortune 500s based in Dallas, it is a prime tech startup hub. Dallas just needs to do a better job telling its stories of success. Perception is often reality and unless Dallas can create the "perception" that it is a hub for innovation and entrepreneurship, it will never be seen as the massive tech hub that it actually has become.
You mentioned some new projects, so what's next for you?
I can't give away too many details yet, but I have a couple of new projects and companies I will be announcing through 2018. One is a continuation of what I've been doing with AI, but really challenges the current investment, development, and company models. AI will drive the next few decades of tech innovation, and there is no better place to get your hands dirty and have real impact right now for brands and society overall.
Are there any companies or startups based in Dallas that you are excited about right now?
There are a ton of great companies coming up in Dallas. I hate to only pick a couple, but Varidesk, Spacee, and Noiseaware are a couple companies I think are pretty cool.
What is one word of advice that you would share with an aspiring entrepreneur in Dallas?
Finding the market sweet spot, identifying customers, building teams — all of those are skills that to an extent, can be taught. The insatiable need to win, and win for your customers, is what will make you truly successful.
You can follow Ben Lamm on twitter and Instagram at: @federallamm.
You can find Trey Bowles on twitter and Instagram at: @treybowles.
The Dallas Entrepreneur Center is a partner organization of Dallas Innovates.

Get on the list.
Sign up to keep your eye on what's new and next in Dallas-Fort Worth, every day.