Careington International Corporation, an owner and operator of discount and preferred provider organization dental networks across the country, has officially opened the doors to its revamped corporate campus in Frisco.

The new 75,000-square-foot facility on Flyers Way is an addition to Careington's existing headquarters, which includes two buildings located just a few minutes away. It features an open design concept, lounge areas, indoor and outdoor dining, an event space, and custom wall art that showcases Careington's corporate history.
There's also cutting-edge technology. The company told Dallas Innovates that it ensures innovation flows throughout each office so employees can perform their jobs in a flexible workplace, yet highly secure environment. 
That employee-centric mindset can be attributed to Careington's company culture. Leadership ensures that each workplace is dynamic, high energy, and collaborative, so employees always have opportunities for growth. It's mainly about fostering a space where everyone feels comfortable sharing their creativity and innovation.
"The building was designed for employee collaboration, so we are happy employees will easily have the opportunity to converse with their peers and to share their great ideas," the team told Dallas Innovates. "It is a true testament to our culture that the company has many tenured employees. Our corporate culture is one of individuality, integrity, compassion and progress. We also believe in supporting a diverse culture. We're proud of the diversity within our company and the sense of belonging we work to support within the Frisco community."
The new campus was born out of Careington's need to expand. According to the team, the facility will allow them to continue growing in size and adding products and service offerings for customers in North Texas and across the nation.
Founded in 1979, Careington is known as a leader in the non-insured dental benefits market.
As a national product aggregator and full-service administrator, Careington's nearly 440 employees deliver access to a portfolio of more than 150 products and services to 20 million members nationwide. It also provides administrative services, like claims processing and billing admin of fully- and self-insured dental plans.
Overall though, the company says it's dedicated to individual health and well-being by improving access to affordable care. The team is consistently innovating its virtual health programs, and expects to have a fourth program in the market by the end of the year.
Its telemedicine affiliate, DialCare, is part of that: The new headquarters will house a customer service call center, sales unit, and several other departments. Both the call center and sales teams support the products and services Careington and DialCare offer in health, wellness, lifestyle, and financial services.
"We are delighted to strengthen our presence in Frisco, a community composed of many talented, hard-working citizens and businesses through the completion of our second Frisco-based corporate campus," Barbara Fasola, Careington CEO and FEDC board member, said in a statement. "Our world-class facility will provide a creative and team-oriented work environment for employees and a welcoming atmosphere for our valued clients and partners. We look forward to many years to come as part of the ever-growing Frisco business community."
'Innovation has always been critical to Careington'
Despite the COVID-19 pandemic, both Careington and DialCare saw significant growth in the past year.
The company has always prided itself on staying ahead of the curve to ensure it keeps pace with the evolving health care and benefits landscape. "Careington is adept at change and set up to pivot on a dime," the team says—and that became especially important when COVID brought telehealth to the forefront overnight.
DialCare began making its Physician Access and Mental Wellness programs as accessible as possible, improving efficiencies to provide speed to market deliverability of its virtual health solutions. DialCare assisted individuals with guidance and treatment for many common illnesses, with consultations more than doubling.
It also launched DialCare Teledentistry, which offers 24/7/365 access to licensed dentists nationwide through phone or video consultation. Members can consult dentists online for various oral health problems, such as lesions, swelling or infections; broken, chipped, sensitive or misaligned teeth; gum swelling and bleeding; and more. They can also get second opinions on dental treatment. 
DialCare Teledentistry is currently being accessed by more than 4 million members throughout the nation.
"Teledentistry is an untapped market and has experienced explosive growth, especially during the  COVID-19 crisis," the team says. "Our virtual health suite of products and services continues to be in demand, just like our non-insured programs."
Because Careington has touchpoints across a variety of sectors, there's an opportunity to serve a diverse audience of national clients and customers: associations, unions, affinity groups, government municipalities, carriers, TPAs, and employer groups. 
The team sees that as a competitive advantage.
"We have the unique ability to provide industry-leading programs, superior networks, products and services, and full-scale administration through a single-source solution and member experience. We work with our clients to propose new ways to improve and add value to their offerings in the market."
Another differentiating factor is its technology. Careington says its administrative platform capabilities offer technically advanced, fully self-service online portals for members and physicians to facilitate telemedicine, teledentistry, and telebehavioral health consultations.
And despite telehealth's exponential growth during COVID, Careington likes to think of itself as being ahead of the curve. DialCare was actually formed in 2015 in response to Careington wanting to build its own proprietary telehealth company.
"Innovation has always been critical to Careington and affiliate companies' success. Our clients, including many Fortune 500 companies, look to us to provide the most innovative solutions which extend across Careington's product and services, customizable solutions and full-scale administration," the team says. "Careington owns and operates some of the largest discount and PPO dental networks in the nation which offer some of the deepest discounts on dental care at participating general dentists and specialists across the U.S."
Look inside Careington's new campus
All photos courtesy of the Careington team.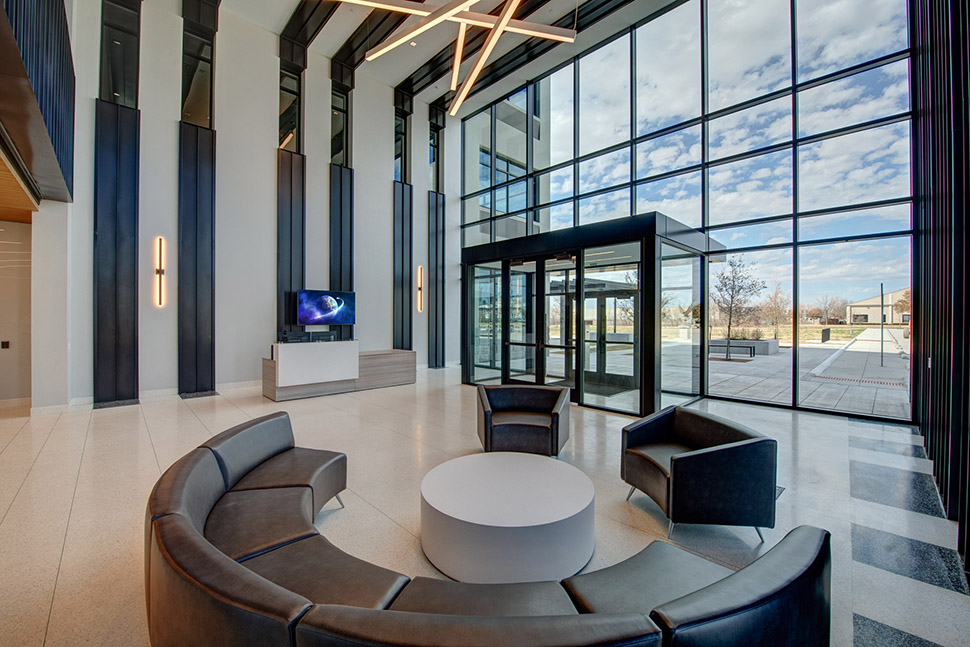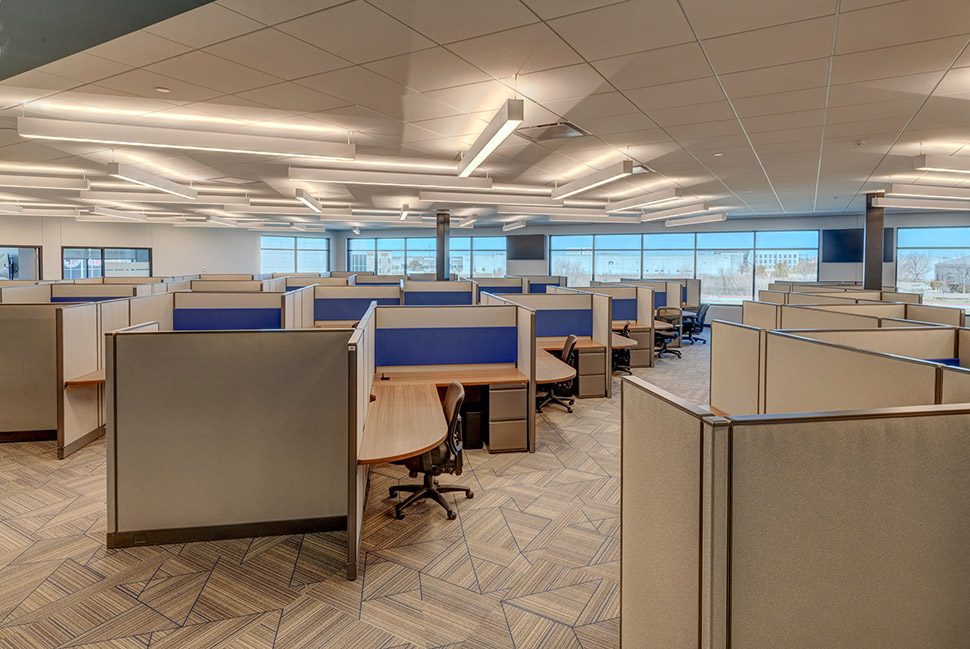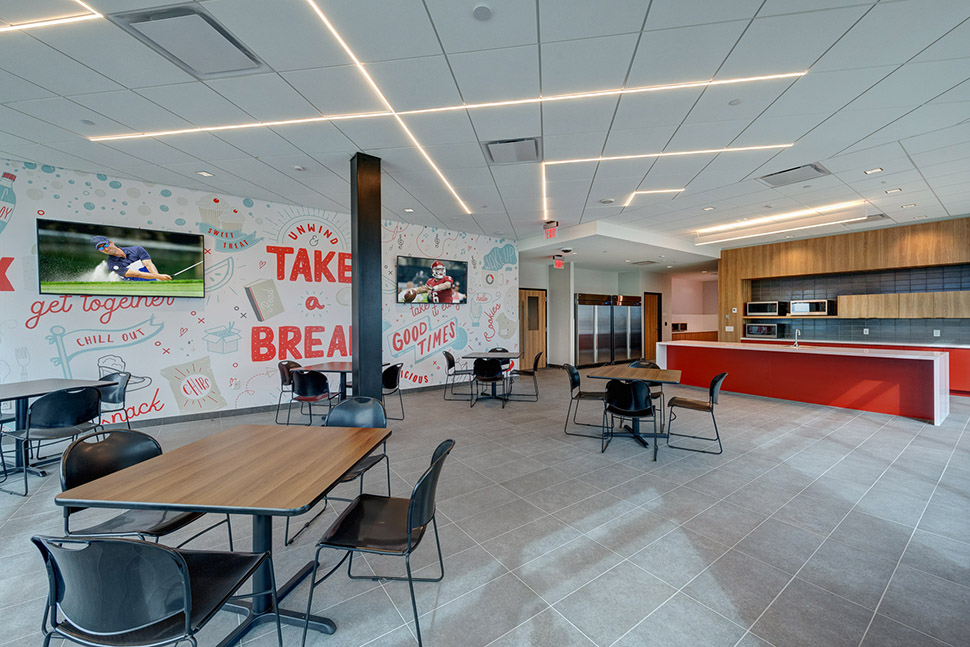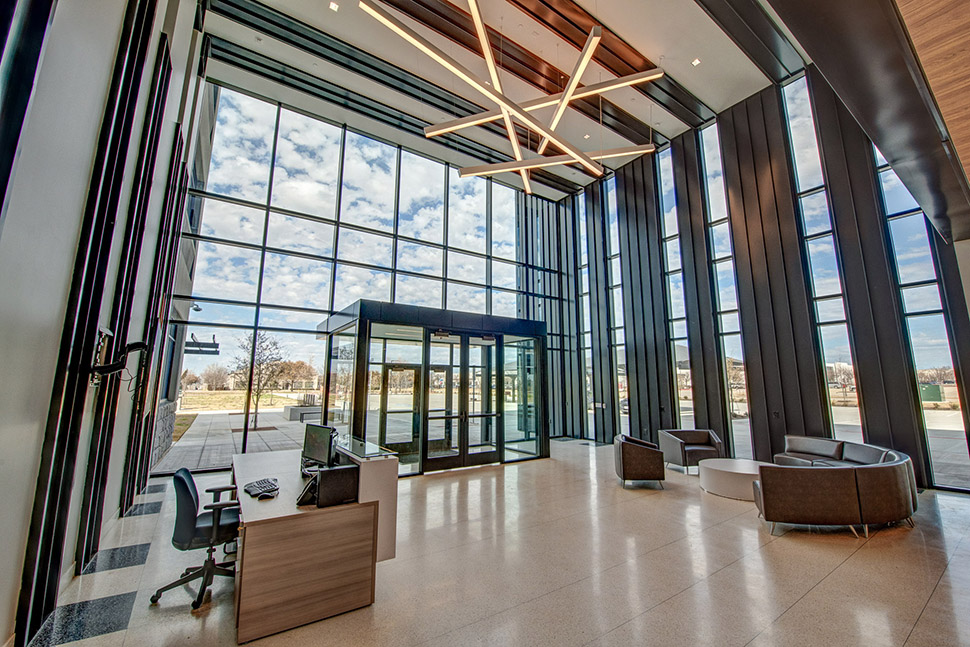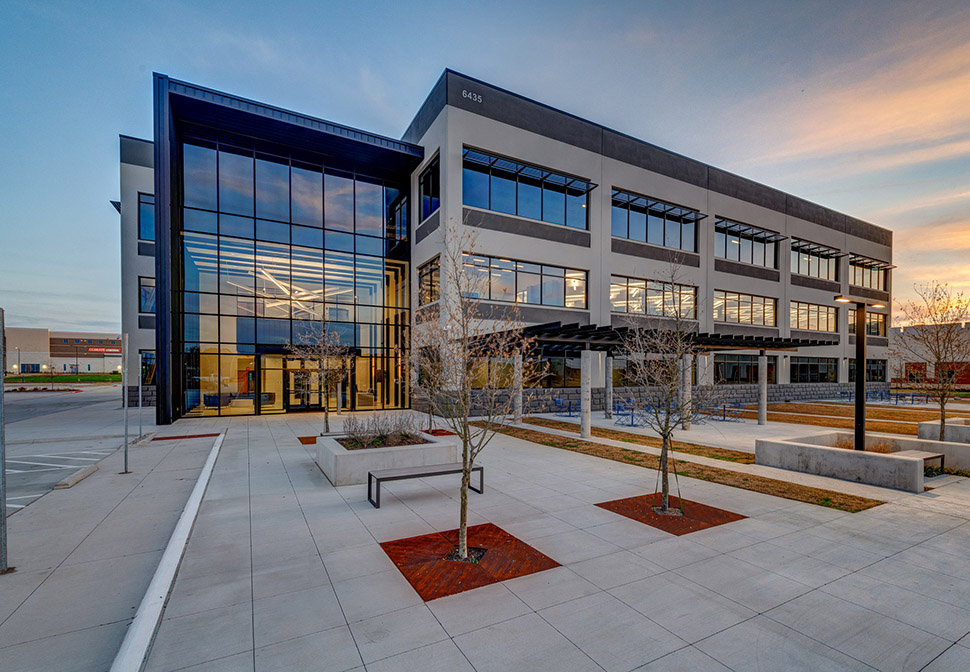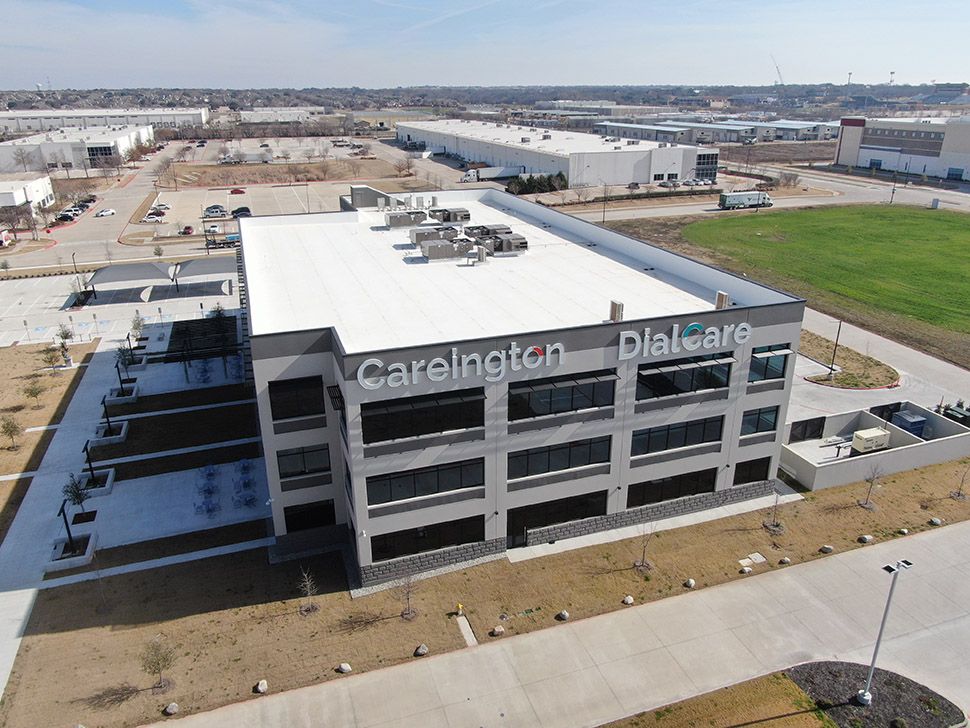 Get on the list.
Dallas Innovates, every day.
Sign up to keep your eye on what's new and next in Dallas-Fort Worth, every day.