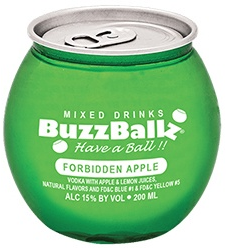 Entrepreneur Merrilee Kick has made her mark in a male-dominated industry as president and CEO of Southern Champion/BuzzBallz — one of the nation's few woman-owned distilleries and wineries. The company's signature product, BuzzBallz, is a line of premixed cocktails in colorful, ball-like containers with equally colorful names such as Choc Tease and Lotta Colada.
Kick's startup story began when she was a high school teacher at Plano West. "I was about to get a divorce, had kids to raise, and needed money," Kick says. She surveyed the opportunity landscape, went back to school, and BuzzBallz came to life in her master's thesis. The first order shipped in 2010. Now, BuzzBallz is in 47 U.S. states and seven countries, and also manufactures energy drinks and private label products. And, for the record, she's still married.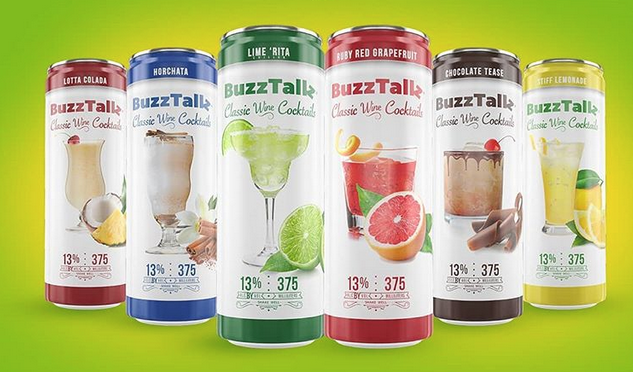 This week the company announced its newest offering: BuzzTallz. The wine-based cocktails in poolside-friendly plastic cans are, as you might expect, tall. And true to the brand, they come in six "fun" flavors, including Horchata and Lime 'Rita.
Dallas Innovates caught up with Kick last month at a "Future of the Food and Beverage Industry" panel event hosted by the Dallas Regional Chamber at PilotWorks Dallas. Here are the takeaways.
On what made BuzzBallz a success
It's a cool name — a ball that gets you buzzed. I had never seen [a beverage] in a ball — only in cans, all with the same construction. I thought it was boring. I thought, wouldn't it be cool to buy it by the ball, and be able to mix and match them. Then after I developed it, I learned that you have to develop the machines. … We did. It's difficult for a large company to move that fast.
On the business of BuzzBallz
I'm in the manufacturing space. We sell to distributors, distributors sell to retail, retail sells to consumers. When we first started, our production line was three shifts with 15 people. As the technology grew, we added more machines and people. Now we have robots that pack our goods. They tape our boxes. And we look at the big guys — Dr Pepper, Niagara — and how they use their equipment. We have machinists that fabricate and make machinery. We might not be able to afford the latest "rigamarole," but we can make it ourselves.
On the science of product
There's a lot of science in everything we do. We have R&D. We make sure we test everything. … And, our team is curious. We wonder, "Do the Ballz break?" "Do they float?" So we find out. We wondered what would happen when the Texas sun drenched [the balls] for a week, so we did "Operation Schweddy Balls." We test it, and we taste it. We use real stuff, and we ask, "What happens?"
On innovating, and the lessons along the way
A lot of people look at what's hot, but the life cycle for an innovative project [may be just] a couple of years. I'm a fast mover, and I never learn … Some things may look good on paper. But there's a lot that goes into it. Let's say I need a new mold in 4 weeks. It always takes double, triple time. Shipping is delayed, [there may be a] tax from China. For the alcohol business, if I'm going to make vodka, I have to figure out the bottle, the cork, the box size, the pallet weight. It's the same cycle for every size we do: 50ml for airlines, etc. We get lots of questions: Does a koozie fit … How fast can you package it? … That kind of thing.  And there's a lot of innovation and creative that goes into the art and the box — all the parts.
On the "on demand" market
Whoever gets there the easiest, quickest, and most competently is going to win [the market]. We're a nation of convenience right now. We're behind in America compared to Asia. Delivered to the door is a way of life there. [You have to note] the challenges: how to stay safe and not get stolen. It's the wave of the future. We better jump onboard — whether we like it or not.
On marketing and media
We rely heavily on social media: Twitter, Facebook, etc. We work hard on customer engagement on those platforms: We bribe with swag, and we respond. We take it very seriously and keep the tone of our messages with the spunk of our brand. It's fun, edgy and a little bit sexy: "Hey thanks for loving our Ballz." We'll reward our customers. We're always engaging them.
(Literally.) The newly announced wine cocktails, BuzzTallz, are just a little different—and a little taller—than the company's signature spherical shape.

Get on the list.
Dallas Innovates, every day.
Sign up to keep your eye on what's new and next in Dallas-Fort Worth, every day.