Someone at Plano-based Pizza Hut is about to get a big raise—if they aren't moved to a dark basement with their stapler swiped. Yep, those photos are real: Pizza Hut just dropped its first-ever streetwear line.
Pizza Hut has innovated pizza, so why not innovate consumer fashion? Now you can wear the pepperoni-slice necklace of your dreams ($19.99), impress friends poolside in Pizza Hut slides ($24.99), get full-on crusty with a Pizza Hut tracksuit ($99.99), and more.
The new "Tastewear" line drops just in time for those who want to make a summer fashion statement that's loud, clear, and QSR-focused. The stylings are inspired by Pizza Hut's iconic red roof, checkered tablecloths, and Tiffany-style lamps.
Pizza Hunt Tastewear is now available for purchase online for a limited time, while supplies last. 
If every brand did this, it'd be a lot easier to dress for your next Zoom meeting. Now excuse us while we slip on our Pizza Hut T-shirt ($15.99)—we've got a Tinder date to go to.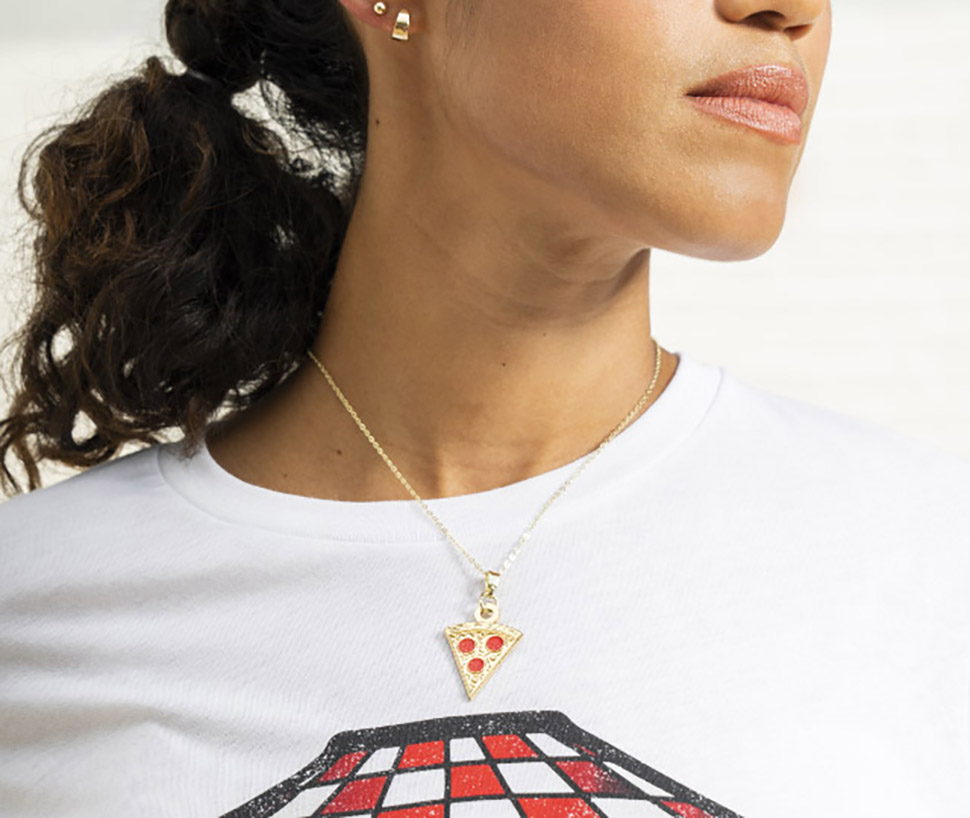 Get on the list.
Dallas Innovates, every day.
Sign up to keep your eye on what's new and next in Dallas-Fort Worth, every day.