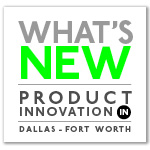 BuzzTallz — the latest brainchild from Carollton-based BuzzBallz — has a few inches on its recognizable spherical siblings.
The woman-owned company, founded by Merrilee Kick, announced adding BuzzTallz — wine cocktails with all-natural juices and premium alcohol packaged in 375-ml shatter-resistant plastic cans — to its lineup of pre-mixed adult beverages that includes Biggies, Chillers, and the signature BuzzBallz.
BuzzTallz are 13 percent alcohol by volume, ready-to-drink cocktails for the grocery and drug store market. Designed to taste like a bartender-crafted beverage, BuzzTallz are Kosher certified, gluten free, and contain no high fructose corn syrup. The cocktails are sold both individually and in 4-packs, in flavors including Lime 'Rita, Ruby Red Grapefruit, Lotta Colada, Chocolate Tease, Stiff Lemonade, and Horchata.
The ready-to-drink (RTD) beverage market in the adult beverage category has increased over 20 percent and BuzzBallz has been outpacing this increase with a current sales trend of 73 percent growth, according to a statement from the company.
BuzzBallz's parent company, Southern Champion, is a distillery and winery founded in 2009 by Kick, who, at the time, was working as a high school teacher and finishing a master's degree using BuzzBallz as her thesis.
"Being employee No. 1 wasn't easy because we made no money," Kick previously told Dallas Innovates. "It's a cyclical thing. You're chasing your tail all the time."
Since its founding, Southern Champion and BuzzBallz has become a worldwide brand, with distribution in 47 states and globally. It's also one of the only family- and women-owned distilleries in the country.
In 2016 Kirk was honored as one of EY's 14 "Winning Women," and was a finalist in the EY Entrepreneur Of The Year 2016 program for the Southwest region.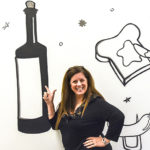 BuzzBallz was created out of necessity, became an opportunity, and now is reaching consumers in 47 U.S. states and seven countries. Here's how Merrilee Kick made it happen.

Get on the list.
Dallas Innovates, every day.
Sign up to keep your eye on what's new and next in Dallas-Fort Worth, every day.