2023 is off to a promising start for business funding in Dallas-Fort Worth, with at least four companies—ShiftKey, Colossal, Inbenta, and Worlds—snagging significant investments in January. Two of them are new unicorns: In January 2023, ShiftKey and Colossal were among just three U.S. companies added to The Crunchbase Unicorn Board. (Worldwide additions include three from China and one from Germany.)
But 2022 was no slouch for money-raising and valuations, either. From Deposits' $5 million in funding to Recode Therapeutic's $120 million extension to a Series B, local startups and established businesses alike attracted welcome capital. Check out the following notable deals.
ShiftKey
$300M (January 2023)
Founded 2016
Irving
Irving-based ShiftKey—whose proprietary tech connects healthcare professionals with facilities that have immediate shift vacancies—recently became North Texas' newest double unicorn. ShiftKey, which was founded in 2016 by entrepreneurs Tom Ellis and Matt Creason, announced the closing of a $300M funding round sponsored by majority investor Lorient Capital in January 2023, valuing the company in excess of $2B. ShiftKey's software, used by hundreds of thousands of independent professionals across more than 10,000 healthcare facilities, allows workers to work where—and as much or as little as—they want. That's bringing more professionals back into the workforce, the company says, helping solve the industry's labor shortage.
—
Island
Total $285 million (2022)
Founded 2020
Dallas
Series B
Last year, Island emerged from stealth, achieved unicorn status, and landed four separate investments despite the tough market, for a total of $285M. In November 2022, the startup extended a Series B round with a $60M investment. In March 2022, when Island unveiled its $115 million Series B round led by Insight Partners, the company was valued at $1.3 billion. Founded in 2020, Dallas-based Island—recently listed by Crunchbase among a handful of "novel" companies doing something different enough to stand out—aims to reshape the future of work by redefining the role of the browser for the enterprise.
—
Colossal
Total $285 million (January 2023)
Founded 2021
Dallas
Series B
With a reported valuation surpassing $1 billion, the startup became another of the Lone Star State's newest unicorns last month. In January 2023, the biotech announced an oversubscribed $150M Series B funding round led by United States Innovative Technology Fund, with participation from Breyer Capital, WestRiver Group, Bob Nelsen, Animal Capital, Victor Vescovo, In-Q-Tel, Animoca Brands, Peak 6, BOLD Capital, and Jazz Ventures, among others. The startup paired its latest funding announcement with the news that it aims to "de-extinct" the dodo bird. The large flightless bird was hunted out of existence on the Indian Ocean island of Mauritius in 1662. Colossal Biosciences, co-founded by Dallas-based CEO Ben Lamm, says its efforts could help boost the "U.S. high-tech advantage." The biotech's gene editing technologies "will make waves across sectors—in agriculture with new biofuels and preserving biodiversity, as well as in human health through improved gene therapy and vaccine development," the company said.
—
Recode Therapeutics
$120M (2022)
Founded 2012
Dallas
Founded in 2012, the Dallas biopharmaceutical startup using a non-viral lipid nanoparticle delivery platform for gene therapies closed a $120M extension to a Series B round raised in 2021 to help bring lead programs to human trials and target new diseases. With the 2022 extension, co-led by Bayer AG's impact investment arm Leaps by Bayer and AyurMaya, Recode raised $200M in its Series B.
—
Neurolens
$67M (2022)
Founded 2012
Coppell
In September 2022, Coppell-based Neurolens, which designs prescription lenses that add a contoured prism to bring the eyes into alignment, announced $67M in financing led by MVM Partners, with participation from Falcon Vision/KKR, Marshall Wace, and Bluestem Capital. The company, which was founded in 2012, will use the funds for product innovation and growth initiatives, further accelerating the adoption of Neurolens.
—
SmartMoving
$41.5M (2022)
Founded 2018
Dallas
In August 2022, the Dallas-based software solutions company focused on the moving services business, announced a $41.5 million investment from Austin- and San Francisco-based growth equity firm Mainsail Partners. Founded in 2018 by Tobe Thompson, SmartMoving's business management platform helps to automate the entire operations process for moving services, including tools that help provide estimates, send out crews, and provide storage.
—
Inbenta
$40M (January 2023)
Founded 2005
Dallas

Inbenta closed a $40M investment led by Tritium Partners that will fund future product innovation and expansion into new markets in January 2023. Inbenta is a conversational AI platform that automates customer interactions with intelligent conversational AI. Requiring virtually zero data training and achieving a 90% correct answer rate, Inbenta's solutions are fully configurable, deployable within seconds, interoperable across multiple platforms, and perpetually advancing through billions of customer interactions across 35 languages, the company said. "Inbenta's conversational AI is a game changer for any business that has to handle customer inquiries, whether simple questions or more complicated tasks," says CEO Melissa Solis.

—
Worlds
$21M (January 2023)
Founded 2021
Dallas
Series A1
Worlds Enterprises, creators of a 4D infrastructure for building the industrial metaverse, completed a $21.2M Series A1 round in January 2023 led by Moneta Ventures with participation from existing investors Align Capital, Green Park & Golf Ventures, Chevron Technology Ventures, Piva Capital, Perot Jain, and Capital Factory. The startup's industrial metaverse platform brings AI-based automation directly into the ground-floor operations of large industrial companies—with IoT sensors, people, and processes all coming together inside a live digital twin. Companies can then reimagine their operations in ways that were previously impossible, co-founder and CEO Dave Copps says. "We're fortunate because what we built is the right thing to have at the right time," Copps told us. "I think we're really in the catbird seat right now."
—
Stellar
$20M (2022)
Founded 2016
Dallas
Series B
In December 2022, proptech startup Stellar announced $20M in Series B growth equity financing in a round led by new investor Weatherford Capital and supported by existing investors Brick & Mortar Ventures, S3 Ventures, Alerion Ventures, and Navigate Ventures.  Founded in 2016 by  Dustin Marx, Dallas-based Stellar is a venture-backed, tech-driven marketplace that aims to solve maintenance at scale for the single-family rental market.
—
Actuate Therapeutics
$19.3M (2022)
Founded 2015
Fort Worth
The clinical-stage biopharmaceutical company focused on fighting cancer raised more than $19.3 million in venture-series unknown financing round in October 2022. Founded in 2015 in Fort Worth, Actuate is developing a therapy that "has shown tremendous potential in the treatment of many different cancers when used alone or in combination with other types of cancer therapies," according to the company website.
—
Firehawk Aerospace
$18M (2022)
Founded 2020
Addison
Firehawk Aerospace, founded in 2020, closed on $18M in Series B funding in 2022. Focused on cost-effective rocket engines and 3D-printed solid rocket fuel, Firehawk is relocating from Carrollton to Addison. Participating in the round were Capital Factory, Cathexis Ventures, Draper Associates, Echo Investments, Goff Capital, Hemisphere Ventures, Plains Venture Partners, Raytheon, Star Castle VC, Stellar Asset Management, and Victorum Capital. Co-founder and CEO Will Edwards has said his company's rocket engine "will power the next generation missile and defense systems and plans to support both launch and other systems requiring in-space propulsion."
—
Linear Labs
Linear Labs
$17M (2022)
Founded 2017
Fort Worth
Series A
Electric motor maker Linear Labs, founded in Fort Worth in 2017, closed on $17M in Series A funding to support manufacturing capabilities in 2022, including supply chain infrastructure and logistics, advanced automation, and robotics engineering. It was led by THRC Investments and Folsom Point Equity, with existing investors Lowercarbon Capital, Kindred Ventures, Saltwater Capital, Champion Hill Ventures, OzoneX Ventures, and Capital Factory. The startup announced its public/private partnership with the city of Fort Worth in the summer of 2020. That agreement included an economic incentive package worth up to $68.9 million to create a smart electric motor manufacturing facility with advanced automation and a research and development facility in Fort Worth.
—
Nacuity Pharmaceuticals
$16.5M (2022)
Founded 2016
Fort Worth
Series B
Founded in 2016 by veterans of Alcon Laboratories, Nacuity Pharmaceuticals Inc. is a clinical-stage biopharmaceutical company developing treatments for retinitis pigmentosa, cataracts, and other ocular diseases caused by oxidative stress. The Fort Worth startup closed a $16.5M Series B round in June 2022 led by Foundation Fighting Blindness and its venture arm, RD Fund, which will support clinical trials.
—
Krista Software
$15M (2022)
Founded 2016
Dallas
Krista Software, a provider of the AI-led "intelligent automation" platform Krista, was founded in 2016, raised $15M in funding led by Grotech Ventures last year. The funds will help the Dallas-based tech company continue to expand partnerships and strengthen its position for intelligent automation. Other investors participating in the round included Rally Ventures and iGrafx. The funds will help accelerate the company's growth.
—
OxeFit
$7.5M, $4.4M (2022)
Founded 2019
Plano
Plano-based OxeFit raised $7.5M in new funding in May 2022 and raised another $4.4M venture round in July 2022, Crunchbase puts total current funding at $39.4M. Founded in 2019, the connected fitness tech company offers an AI-driven training platform and is backed by celebrity athletes, including current and former Dallas Cowboys' players Dak Prescott, Jason Witten, Dez Bryant, and Blake Jarwin. 
—
TMGcore
$10M (2022)
Founded 2018
Plano
In January 2022, TMGcore scored a $10M funding round, according to Crunchbase. The Plano-based company provides high-performance computing solutions and manufactures commercial-grade hardware specializing in liquid immersion cooling technology. Founded in 2018, TMGcore offers tech that supports Blockchain stability, growth, and long-term sustainability, the company said. 
—
VRGL
$15M (2022)
Dallas
Founded 2021
In August 2022, VRGL announced a $15M Series A round. Founded in 2021, the Dallas startup helmed by CEO and Co-Founder Josh Smith provides an automated data and analytics platform to help wealth management firms streamline the client acquisition, proposal management, and retention process. VRGL enables advisers to quickly demonstrate how and why they add value by scoring a client's portfolio across five pillars: performance, risk, diversification, taxes, and fees.
—
Preciate
$8.4M (2022)
Founded 2017
Dallas
Preciate, founded in 2017, offers a virtual socializing and recognition platform for businesses and teams. According to Crunchbase, total funding for the Dallas company is $13.9M after announcing in December 2022 it raised another $8.4M. Preciate Recognition is an enterprise-class peer-to-peer recognition platform available as a web app, as well as an iOS or Android app, and is also integrated with Slack and Microsoft Teams. 
—
Nada
$8.1M (2022)
Founded 2018
Dallas
Seed
Founded in 2018, Nada is unlocking the $26 trillion home equity market for retail investors and homeowners. The platform, helmed by CEO and Co-Founder John Green, enables investors to buy and sell fractions of a city's real estate market and for homeowners to unlock home equity, without taking on debt, to spend on a debit card. The Dallas fintech's $8.1M seed round is led by LiveOak Venture Partners.
—
Grata
$6M (2022)
Founded 2019
Dallas
Seed
Tech-enabled recognition platform Grata raised $6 million in seed funding to fuel its next phase of growth in December 2022. The Dallas startup, founded in 2019 by Mark Bunting, lets customers deliver recognition directly to a brand's frontline employees in real-time. Investors include Capital Factory, Hall Group, and Perot Jain. It also named an executive team of startup veterans and industry experts including CEO Patrick Brandt, along with Wesley Bryan, Allison Swope, and John Rabara.
—
Ruckus Games
$5.5M (2022)
Founded 2021
Frisco
Seed
Ruckus Games raised $5.5M in a seed funding round to fuel the development of a new cross-platform, co-op title. The funding round was led by Transcend, with participation from Bitkraft Ventures. The Frisco studio was founded in 2021 by developers from Gearbox Software and Riot Games and is led by CEO and game director Paul Sage, formerly creative director on Borderlands 3.
—
Deposits
$5M (2022)
Founded 2019
Dallas
Seed
Deposits, the Dallas startup led by Joseph Akintolayo which offers plug-and-play banking features for community banks, credit unions, and other financial brands, landed $5M in funding led by ATX Venture Partners last summer. Founded in 2019, Deposits is seeking to level the playing field by making it easier for organizations to offer the common financial services customers are looking for.
—
Music Audience Exchange
$4.08M (2022)
Founded 2014
Frisco
Series B
Frisco-based Music Audience Exchange, or MAX, raised $4.08M from Interlock Partners to help develop SET.Live, a new platform that lets artists engage with fans at live shows while creating unique sponsorable assets for corporations. CEO Nathan Hanks, who founded the company in 2014, says the investment will help "automate and digitize artist sponsorships and create a new marketplace for the creator economy."
—
Skyven Technologies
$4M (2022)
Founded 2013
Richardson
Seed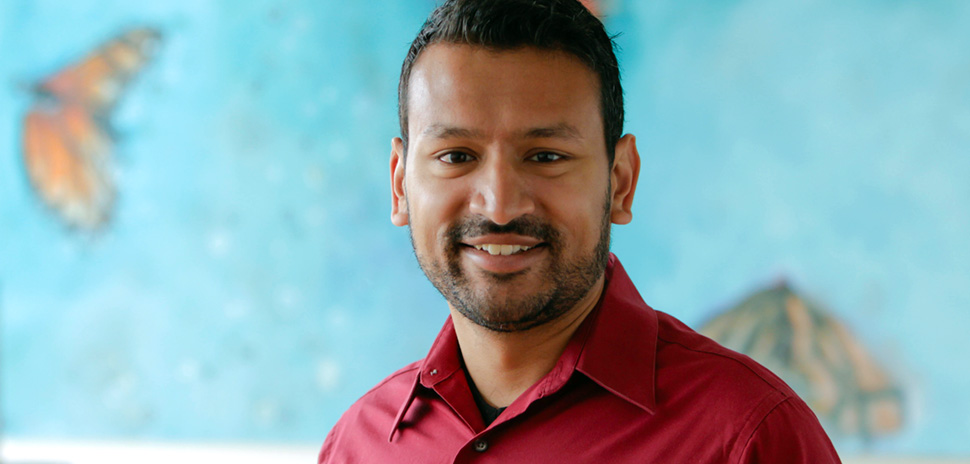 Energy-as-a-service provider Skyven Technologies, founded in 2013, announced an oversubscribed $4M institutional seed funding round led by VoLo Earth Ventures, along with Global Founders Capital and the SWAN Impact Network. Richardson-based Skyven also received California Energy Commission grant awards bringing new capital to $6.5M. The grants back industrial emissions reductions by funding and de-risking capital projects that reduce carbon emissions.
—
Plantswitch
$3.25M
Founded 2020
Dallas
Seed
PlantSwitch, a biodegradable straws and cutlery startup, closed a $3.25M seed funding round from undisclosed backers. Launched as a B2B business with three clients in early 2020, the Dallas company offers plastic-alternative products made by manufacturing partners from a resin of leftover agave fibers and liquid in the tequila-making process. PlantSwitch says its products can degrade by 90% within 100 days.
—
Sirge
$2.5M (2022)
Founded 2021
Fort Worth
Seed
Sirge, a Fort Worth-based consumer data ad ROI tracking platform, raised $2.5M in May. Sirge was founded in 2021 by Chase Chappell and one of his students from the Facebook Ads Expert Mastery program because they needed a solution for better ad tracking to know exactly where their purchases were coming from on Facebook ads.
—
Qualia Oto
$1.64M (2022)
Founded 2017
Richardson
UT Dallas-based Qualia Oto, which is developing next-gen cochlear implants, closed its first capital round in June, raising over $1.64M. Thirty-five investors from seven states bought in. Qualia Oto, founded in 2017, built upon its initial closing, bringing on board additional investors and another $220,000, the company said. "This is another great milestone for the company," CFO Benedict Voit said.
—
Spatial Laser
$1.6M (2022)
Founded 2019
McKinney
Proptech startup Spatial Laser, which uses analytics to find the best places to buy single-family homes, landed $1.6M. It relocated from Plano to McKinney in 2021 using capital from the McKinney Economic Development Corp.'s Innovation Fund. Co-founder Steven McCord says the goal of the company, founded in 2019, is to help real estate investors.
—
Digital Seat Media
$1.5M (2022)
Founded 2018
Fort Worth
Digital Seat Media, founded in 2018 to provide teams, artists, and brands the ability to reach fans on any device through QR codes on seats, raised $1.5M in a funding round in April 2022. Crunchbase says the total funding for the Fort Worth company is $3.6M to date. The funding helps accelerate growth into more venues and test out new uses for its tech.
—
Fêtefully
$1.3M (2022)
Founded 2017
Dallas
Seed
Digital wedding planning platform Fêtefully closed a $1.3M seed round in June 2022 led by Slauson & Co., with participation from Gurtin Ventures, John Kim, Jeff Dodd, Rob Houdek, Chris Yeh, and Techstars, plus $100K nondilutive capital from Google Black Founders Fund. GiGi McDowell, one of 98 black female founders to raise over $1M in venture funding, launched the Dallas company in 2017.
—
Illuno
$1.3M (2022)
Founded 2020
Plano 
Plano-based Illuno raised a total of $1.3M over a venture series in December. President and co-founder Luke Guthrie says it's a first-of-its-kind online marketplace backed by Mark Cuban Companies, Trinity Partners, and Voyager Capital. Illuno's platform enables private companies to hire police officers in an off-duty, overtime capacity. Founded in 2020, Illuno uses tech to ease hiring officers for events.
Glenn Hunter and Quincy Preston contributed to this report.
A version of this story was originally published in Dallas Innovates 2023.
---
Read Dallas Innovates 2023 online
Take a journey into the heart of North Texas business. Our annual magazine takes you on a tour of the innovative and creative forces shaping the future.
WHAT ARE YOU INNOVATING? Let us know.
---
Get on the list.
Dallas Innovates, every day.
Sign up to keep your eye on what's new and next in Dallas-Fort Worth, every day.