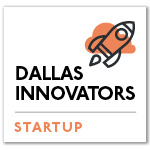 AccelQ CEO and Founder Mahendra Alladi successfully exited his first startup in 2014 with 18 years of experience in the software industry and a newfound perspective for future endeavors.
"The first company actually gave me exposure to really understand how this domain is," Alladi said. "I was really able to summarize that into a solution that would make sense."
About four years ago, Dallas-based AccelQ began constructing a faster way to create software when Alladi began looking for solutions to roadblocks in the industry. As the pandemic continues to push employees out of office buildings, the need for a reliable digital presence grows stronger.
AccelQ's goal is to make sure that companies can rely on technology to help them move forward in the midst of the new normal, Alladi said. Partnerships with companies like Peapod, Anthem, Cardinal Health, and YPO Dallas are ensuring the strength of these digital operations by creating a stable environment for this software to function. 
"A lot of things that would have done with a physical presence are now having to be done virtually," Alladi said. "Automation has become even more important, and software applications are going to play a more significant role in our lives."
In the current environment, AccelQ is primarily focused on combating issues related to the pandemic, Alladi said.
For example, the company has created an AI-driven codeless test automation and management platform that could aid retail and healthcare companies during the COVID-19 pandemic. By using these tools, retail and healthcare companies can optimize their digital presence and functionality in various software.
The company's automation testing suite recently was recognized by leading research firm Forrester. A new entrant in Forrester's "Wave Leader" field, "it's the first time that a company has entered and shot up straight to Leader position," AccelQ Chief Product Officer Guljeet Nagpaul said in a statement.

Get on the list.
Dallas Innovates, every day.
Sign up to keep your eye on what's new and next in Dallas-Fort Worth, every day.